Top Reggae Artists List - The best in the Business
Top Reggae Artists list - These are best Reggae artists from Jamaica and the rest of the world 
Here is our list of Best Reggae artists
Bob Marley, Jimmy Cliff, Burning Spear, Peter Tosh, Damian Marley, Bunny Wailer, Ziggy Marley, Toots and the Maytals, Gregory Isaacs, Sizzla Kalonji, Buju Banton, Dennis Emanuel Brown, Lee Scratch Perry, Shaggy, Steel Pulse, Black Uhuru, Chronixx, Sly and Robbie, Inner Circle, Desmond Dekker, UB40

Singer Lutan Fyah is the epitome of perseverance.  After years of toil in the dancehall where he built an underground following, the diminutive vocalist is on the brink of a major breakthrough.
Top Reggae artists Continues below...
Capleton, Sean Paul, Gentleman, Beres Hammond, Freddie Mcgregor, Maxi Priest, Israel Vibration, Tarrus Riley, Barrington Levy, Jah Cure, Morgan Heritage, Alton Ellis, Max Romeo, Beenie Man, Bounty Killer, Protoje, Marcia Griffiths, Luciano, Yellowman, Culture, Third World, Rebelution, Vybz Kartel, Mighty Diamond, ALpha Blondy, Stephen Marley, Gyptian, Lucky Dube, The Skatalites, Rita Marley and Richie Spice.
Reggae is a genre of Jamaican music developed in the 1970s. This was originally more roots, Rastafarian geared and religious.
It is said to be strongly influenced by African beats and also Rhythm and Blues.
Our List of Top Reggae Artists continue below...
Dancehall reggae artiste Maxi Priest, the singer who's real name is Max Alfred was on June 10, 1962 in Lewisham, London, England.
Reggae singer Joseph Hill (January 22, 1949 – August 19, 2006) was the lead singer and songwriter for the roots reggae group Culture, most famous for their 1977 hit "Two Sevens Clash", but also well known for their "International Herb" single. Hill recorded twenty-two albums.
Reggae singer William "Bunny Rugs" Clarke was the lead vocalist/guitarist and a songwriter for Third World Reggae Band since the mid-'70s.
Reggae singer Tessanne Chin born September 23, 1985) is a Jamaican recording artist, best known for winning Season 5 of NBC's reality TV singing competition The Voice as part of Adam Levine's team.
Sadiki aka Henry Buckley, Jr. - Reggae Singer/Songwriter/Producer - Today's ideal artist is somewhat of a Renaissance person - one who can sing, write, produce and engineer and everything in between.
Reggae artists Richie Spice - In the Old Testament's Book of Judges Gideon led Israel to victory over the Midianites, who dwelled in the southeast of Palestine, with a small army equipped with only trumpets, lit torches and jars to conceal the torches' flames.
Damian Marley aka Junior Gong was born on July 21, 1978 in Kingston Jamaica. He is the youngest son of reggae legend Bob Marley. His mother is Miss World 1976, Cindy Breakspear.
Reggae singer MARCIA GRIFFITHS - Born Marcia Llyneth Griffiths on November 23, 1949 to Joseph and Beatrice Griffiths.
Dancehall Group RDX members are deejay Renigade (Carlton Williams) from the community of waterhouse and Singer Delomar (Andre Bedward) who hails from the community of Kencot both in Kingston, Jamaica.
Although most Jamaican and people worldwide have concluded that Bob Marley is the King of this genre of music. We have done some research and we have discovered that one of the main individual who's responsible for this genre of music is Count Ossie.
Below you'll find more information on Top Reggae artists.
Dancehall reggae artiste Jah Cure or Iyah Cure was born on October 11, 1978 in Hanover, Jamaica.
Dancehall Reggae artiste Bugle who's real name is Roy Thompson was born in the parish of Portland, Jamaica.
Keron "Kabaka Pyramid" Salmon is a multi-talented artist and producer coming straight from the streets of Kingston, Jamaica with a unique musical style blending the lyricism of Hip hop, with the energy and melody of Reggae and Dancehall.
Dancehall reggae artiste Cutty Ranks - Cutty Ranks started his career as a Reggae Artist at the age of 14 working with such big names as Super Cat, Barrington Levy & Wayne Wonder.
Are You Interested in also learning more about what is happening in Jamaica and the Entertainment scene? Well! Keepitjiggy.com has all of the latest information.
Burro Banton releases 24 'Greatest Hits' - Twenty-four songs are included on veteran dancehall toaster Burro Banton's 'Greatest Hits' compilation, which was recently released by Massive B Records.
Dancehall Reggae singer General Smiley -   Dancehall Reggae singer general smiley.   Smiley is part of the first reggae duo Papa Michigan and Smiley.

Reggae artiste Shinehead
- Dancehall Reggae singer Shinehead. He was born in Kent, England on April 10, 1962. His real name is Edmund Carl Aiken.
Top Reggae artists information continues....
Dancehall Reggae artiste Busy Signal, was born Reanno Gordon on January 24, 1982 in Brown's Town, St. Ann, Jamaica.
Reggae artiste Kernel Benz Stevens - Kernel BENZ Stevens A.K.A OLBENZ was born in the caribbean island of DOMINICA.
Reggae artist Nicky B Cooking Up Hits for 2011 - Though his dream of being a professional chef did not materialize, Nicky B is busy in the studio cooking up sweet-sounding treats that he is ready to dish out for anxious fans starting with his newest single "Golddigger" featuring Elephant Man.
There's a whole lot more to our Jamrock, like lazy rivers, icy cold waterfalls, breathtaking mountaintop views and do not forget the white sandy beaches. For more information visit www.real-jamaica-vacations.com
"Bob Marley" - The Legend "Bob Marley" birth name Robert Nesta Marley born on February 6, 1945 in Nine Miles St. Anns Jamaica. He started recording in the 1960's.

'Burning Spear' - "Burning Spear" (Winston Rodney") was born on March 1, 1948. He is a son from the Parish of St. Ann Jamaica.

'UB40 UK Top Reggae Group' - UB40 is a British reggae group which was founded in 1978 in Birmingham England (UK). This band/Group is considered to be one of the most successful reggae group out of Europe.
More Top Reggae Artists below....

Reggae artiste Barrington Levy can be considered as one of Jamaica's reggae music number one (1) singer from the 1980s.
Kevin Lyttle dancehall reggae, Soca and R&B artiste - Kevin Lyttle was born Lescott Kevin Lyttle Coombs on September 14, 1976 in Saint Vincent and the Grenadines.
DaVille - dancehall and reggae music singer -  With the world listening to his every note, singer/producer, DaVille defines his style of reggae with a fusion of Pop and R&B swirled with soul.
Dancehall reggae artiste Konshens biography - Konshens whose real name is Garfield Spence was born in Sherlock, Kingston, Jamaica.
Reggae and R&B singer Sean Kingston - Sean Kingston was born Kisean Anderson in Miami, Florida on February 3, 1990.
Wayne Marshall - Birth name Wayne Mitchell is one of Jamaica's finest Sinjay. He is most notable for his collaborations with Sean Paul, Elephant Man and Beenie Man.

Dancehall reggae singer Tony Curtis - Tony Curtis started singing at an early age, his first musical accomplishment was winning a talent show in Ocho Rios, Jamaica in 1991.
Reggae songstress Etana, "The Strong One". Born (Shauna McKenzie) May 22, 1983 in August Town Jamaica.
Dancehall artist Minaj and Pop Star- Dancehall artist Minaj, birth name Onika Maraj, was born on December 8, 1984 in Trinidad and Tobago. At the age of five (5) she moved to Queens New York where she lived with her Family.
This Multi talented dancehall singer Toi, is a Jamaican, American singer, songwriter, composer, and producer who is destined for great things in the dancehall and reggae music industry.
Top Reggae artists Some of the best in the business continue below...
Roots Empress Dezarie - Dezarie or should we say "Empress"?, is a reggae singer from St. Croix US Virgin Islands.
Duane Stephenson "August Town and Black Gold" - Duane Stephenson was born on April 22, 1976, in Kingston, Jamaica. Stephenson started out in the music business as the lead singer for the group To-Isis.
Everald "Gabriel Cabuross" Bennett - Everald "Gabriel Cabuross" Bennett is a son of the parish of St. Mary Jamaica. He started out at a tender age of five (5) singing in church and school concerts.
Dancehall Reggae Recording  artiste Khago - Khago or should I say "Chicago". Birth name Ricardo Gayle, is a reggae artiste from the parish of St. Ann Jamaica.
Reggae artiste I Octane aka Hot Ras, The Closer - "New Artiste" I Octane is one of the most conscious young reggae artiste in the business today.
Dancehall Producers Major Lazer- If you should asked anyone what or who is Major Lazer?.  They would say "Its a fictional cartoon character" who fought as a Jamaican commando in a Zombie war in 1984.
Marlon Asher "The Ganja Farmer" - Marlon Asher Lozano also known as Mew A, Is a Trinidardian Reggae singer from Enterprise Chaguanas.
Reggae artiste Jhikoman biography - Jhikoman is a well-known Tanzanian reggae artist. His unique singing style and lyrics have been touching people since 1994.
Jah Vinci dancehall reggae artiste - Jah Vinci who's real name is Kirk Rhoden burst unto the dancehall reggae scene in 2008 with a collaboration with his then mentor Vybz Kartel called "Weh Dem A Guh" on producer Stephen Mcgregor's Day Rave Riddim.
Barbee dancehall, reggae and R&B singer - The name Barbie is categorized by many as the name of a star like doll for girls. Barbie symbolizes endless change but constant quality.
Reggae Recording artiste Dexterious - Born Tion Williams on March 8th 1994, to parents Janet Williams (housewife) and Cecil Williams, (mechanic) in the humble parish of St. Catherine, Jamaica.

Reggae Singer Maxi Priest - Dancehall reggae artiste Maxi Priest, the singer who's real name is Max Alfred was on June 10, 1962 in Lewisham, London, England.
Reggae artist Jahmali - When Young Ryan Thomas decided to enter into the music industry full time he had already garnered some experience as a Teacher of Math and General Science.
Dancehall reggae artiste Capleton aka King Shango - Capleton King Shango, King David, The Fire Man, The Prophet is just some of the names that that dancehall artiste born Clifton George Bailey on April 13, 1967 in St. Mary, Jamaica is called.
Deep Jahi dancehall and reggae music artiste - Crafted by the countryside, the St Mary born "Deep Jahi" talent was urge to do music at a tender age.
Top Reggae artists Some of the best in the business continue below...
Yami Bolo One of the freshest dancehall reggae artiste
- Dancehall Reggae artiste Yami Bolo. Born Rolando Ephraim McLean on October 1, 1970 in Kingston, Jamaica.
Reggae recording artist Rayvon - Brooklyn-raised Rayvon has garnered this success and more while affectionately being dubbed the "ambassador of hip-hop reggae."
Freddie McGregor Singer and Producer - Freddie McGregor was born on June 27, 1956 in Clarendon, Jamaica. He consider to be one reggae music most durable and soulful singer.
Reggae artiste Jah Abeng - JAH Abeng born on July 21, 1972 in Camberwell St Mary, Randolph George Campbell went to Camberwell All Age School where his mother taught at that time.
King Yellow Man "The Original King of the Dancehall" -  Yellow Man the real king of the Dancehall!   Yellowman born Winston Foster on January 15, 1957 in Kingston, Jamaica is said to be the original King of Dancehall and Dancehall Music. He is also called King Yellowman.
Reggae singer Ultimate Shines - Ultimate Shines was born Mark Anthony James on the 8th of April 1968 in Kingston, Jamaica. He is one of six children consisting of two sisters and three brothers. Mark James attended Denham Town Secondary and graduated in 1985.
Dancehall artiste Cutty Ranks gets higher Rank - CUTTY Ranks is beaming with pride as a song he recorded in 1997, Cosita Mix, has been remixed and has generated over 107 million views online in its first week.
Reggae Singer Jack Radics - Not seen or heard much from the talented dancehall reggae singer Mr. Jack Radics in recent times, but when Kevin Jackson from the Jamaica Observer and Excess publications bumped into him recently, he had quite a mouthful to say.
Go to the Origin of Reggae Music from Top Reggae artists page
Top Reggae artists Some of the best in the business continue below...
Dancehall artist "Sizzla Kalonji" one of the most controversial dancehall and reggae artiste in the business today.

"The Gargamel" Buju Banton -  For many years, the name Buju Banton (a.k.a. Gargamel) has become synonymous with modern reggae.

Reggae industry makes way for Tafari - Kingston, Jamaica; 26 year old Daryl 'Tafari' Tate, a humble Jamaican musical mastermind, has successfully released his first musical project entitled Jah Jah Mi Call Pon on his Modern Anciency Music label.
Reggae artiste Ini Kamoze The Hot Stepper - Ini Kamoze (Cecil Campbell) was born on October 9, 1957. He is a son of the parish of St. Mary, Jamaica.

Go to New Reggae artists from Top Reggae artists page

Reggae singer Mavado, The Gangsta For Life", "The Gully God" was born on November 30, 1981 in Cassava Piece Kingston Jamaica.

Dancehall artiste Lady Patra - Lady patra was born Dorothy Smith on November 22, 1972 in Westmoreland, Jamaica.
TIFA - No one believed that Latifa Brown would turn into Dancehall's Princess "TIFA", one of the hardest working women in Dancehall.
All see New Dancehall and Reggae music artists
Dancehall reggae artiste Spice, Charismatic, sexy and lyrically lethal are words that could be used to describe the fast rising lady.
Top Reggae artists Some of the best in the business continue below...
Reggae Singer Jimmy Cliff (OM), actor, music innovator, singer, songwriter, music producer, "Activist", and businessman.
Reggae singer John Holt - Reggae singer John Holt born John Kenneth Holt on July 11, 1947 in Kingston Jamaica. Died October 19th, 2014.
Acoustic Reggae music, what is this? This is music which is produce with primarily instruments, mostly the guitar.
This type of reggae music is not popular in Jamaica even though some of our top reggae artiste do perform this type of music.
Reggae artiste Yasus Afari - Dem Way Deh Official Video - Word Sound Power and Dub Poetry 'In the beginning was the Word, and the Word was with God, and the Word was God.' - John 1:1
Dancehall artist Shabba Ranks! (Rexton Rawlston Fernando Gordon) aka Mr loverman and Co-Pilot was born on January 17, 1966 in the parish of St. Ann Jamaica.

Go to New Reggae album page from Top Reggae artists page

Reggae Singer Janine Jkuhl Promotes New Single Your Smile - Indie singer Janine Jkuhl is making the rounds, promoting her single Your Smile.
Reggae artiste Malayky - Malayky (read: Malla –yee–Ki = like the "key"), the pearl of the Reggae, since February 05, 2017, has just been propelled on the top step of the podium of African Reggae, thanks to his first opus "Radykal Roots".
Reggae Recording artiste Jerome Forde - Jermaine Brinsley Forde, the name given by his parents, was born under the sign of Rueben, first born, for both his parents in London.
Also See Our New Recording artiste page here
Go Reggae Music Groups from Top Reggae Artists page

Top Reggae artists Some of the best in the business continue below...
Dancehall reggae artiste Capleton aka King Shango - Capleton King Shango, King David, The Fire Man, The Prophet is just some of the names that that dancehall artiste born Clifton George Bailey on April 13, 1967 in St. Mary, Jamaica is called.
Reggae artiste Natural Black represents an exciting approach to Reggae music. This resilient brother has over the years demonstrated his ability to get the attention of a wide cross-section of music lovers to listen to his music.
Go to new Reggae artists Dancehall and Reggae music from Top Reggae artists page
Return to Dancehall Reggae world Homepage from Top reggae artists page
Shenseea Claims "Princess Of Dancehall" Critics Hits Back
Dancehall artiste Shenseea yesterday claimed her spot among the female dancehall royalty when she dubbed herself dancehall's 'princess' in a post to her Instagram page.
The post took on a life of its own, sparking debate about which female dancehall artiste was deserving of the title princess, since Spice is the queen.Read full article here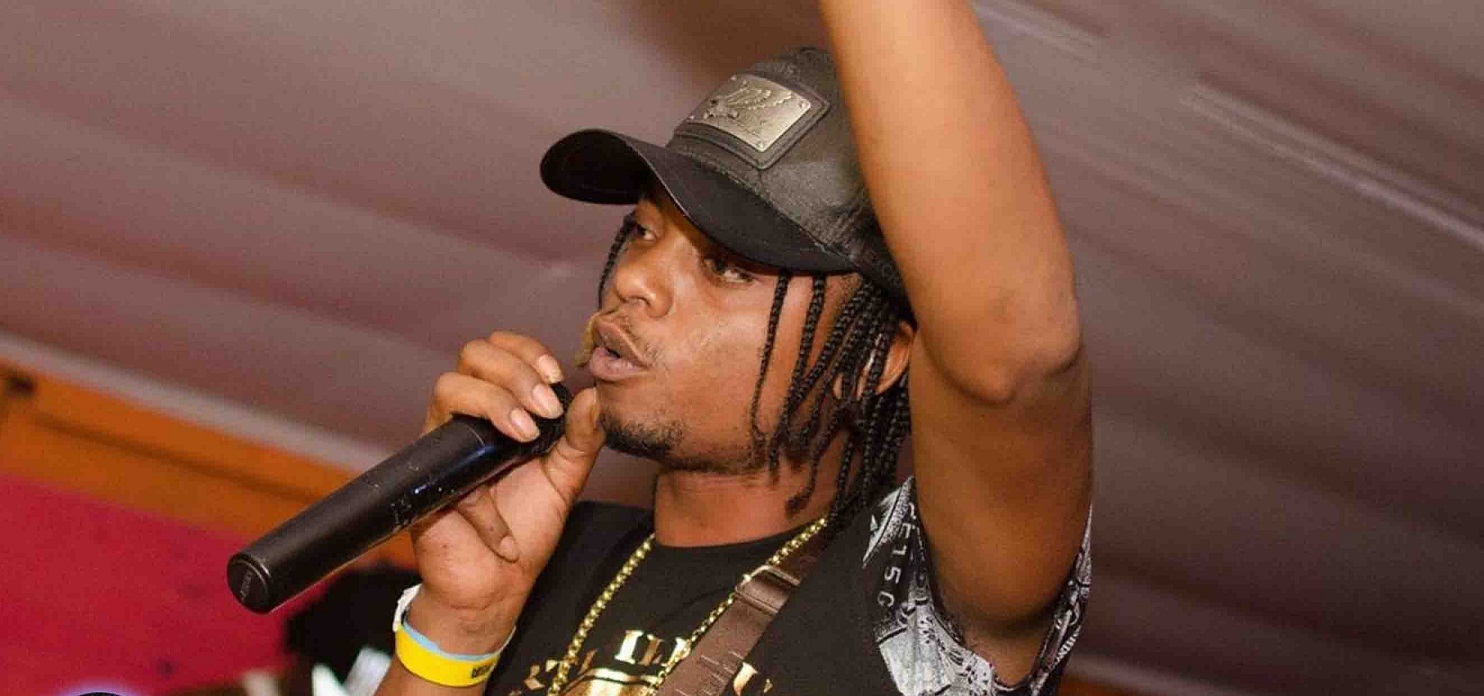 Rygin King said Alkaline Not On his Level
Dancehall artiste Rygin King might be losing a few fans after comments he made about Alkaline, not on his level.  During a live broadcast on his Instagram Montego Bay Based artiste, Rygin King was asked if Alkaline is bigger Read more here
To have your Music, Video, Album, Press Releases or posted or promoted on our site [Click here to contact us for more info]

Who Is The Most Underrated Reggae Entertainer You know?
Over the years there are a lot of good Dancehall and Reggae music entertainers who has been pushed unto the back burner for some reason not of their own.

Articles On Dancehall Reggae World You Might Have Missed ......
PROMOTIONAL OPPORTUNITY
Producers, Artists, Publicist and Managers Get your  Product Out to Over 20,000 Music industry players.  Our players Include Radio Stations, Sound Systems and Deejays.  Click here to Contact Us For More detail.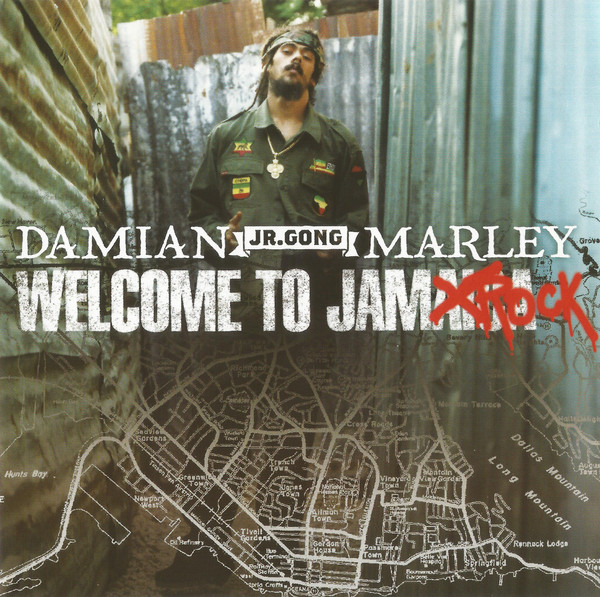 Win a digital copy of "Welcome To Jamrock Digital CD" by answering the following question.

As a producer What's the name of the first album produced by Damian Jr Gong Marley on his Ghetto Youths International label?
CLICK HERE TO POST YOUR ANSWER

Send Your Music, Video and Press Releases to info@dancehallreggaeworld.com