1970s Reggae Music History

1970s Reggae Music History -  First, it was Ska then came Rock-steady which was then transcend into Reggae music.

First, it was Ska Music then Rocksteady which transcended into Reggae Music.

Reggae music came about in the 1970s, musicians such as Coxsone Dodd, Lee "Scratch" Perry, Leslie Kong, Duke Reid, Joe Gibbs and King Tubby are the names credited with the birth of reggae music.

Even thou worldwide its known that reggae legend Bob Marley was responsible for taking Reggae Internationally, another name which cannot be left out of Reggae music from the 1970s is Dr. Jimmy Cliff.

In 1972 reggae became a staple of western radio stations thanks to the film The Harder They Come.

In 1973, the film The Harder They Come starring Jimmy Cliff was released and introduced Jamaican music to cinema audiences outside of Jamaica.

The earliest reggae lyrics spoke mostly of love, specifically romantic love between a man and a woman. But as the music and the musicians making it made their way into the 1970s, reggae started taking on a heavy Rastafarian influence.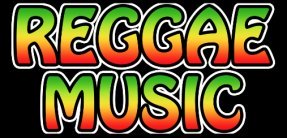 1970s Reggae History In The United Kingdom
Chris Blackwell, who founded Island Records in Jamaica in 1960, relocated to England in 1962, where he continued to promote Jamaican music. He formed a partnership with Lee Gopthal's Trojan Records in 1968, which released reggae in the UK until bought by Saga records in 1974.

By the mid-1970s, authentic reggae dub plates and specials were getting some exposure in the UK on John Peel's radio show, who promoted the genre for the rest of his career.  Around the same time, British filmmaker Jeremy Marre documented the Jamaican music scene in Roots Rock Reggae, capturing the heyday of Roots reggae. In the late 1970s and early 1980s, the UK punk rock scene flourished, and reggae was a notable influence.

Some Reggae artiste from the 1970s is Freddie Mckay, I-Roy, Glen Richards, Big Youth, Bob Andy, Bob Melody, Bob Marley, Culture, Dennis Brown, Dennis Walks, D Alcapone, Ernie Smith among many others.

Pages Related to 1970s Reggae Music History

Articles On Dancehall Reggae World You Might Have Missed ......
Have A Great Story About Reggae Music From the 1970s
Why not share it with us? This can be about the music, producers or just about anything related to Reggae music from the 1970s
What Other Visitors Have Said
Click below to see 1970s Reggae music contributions from other visitors to this page...

Return to Homepage from 1970s Reggae Music History page