Stay up-to-date with all that's new at Dancehallreggaeworld, Click Here to subscribe for my updates and don't miss a thing!  

Best Reggae Albums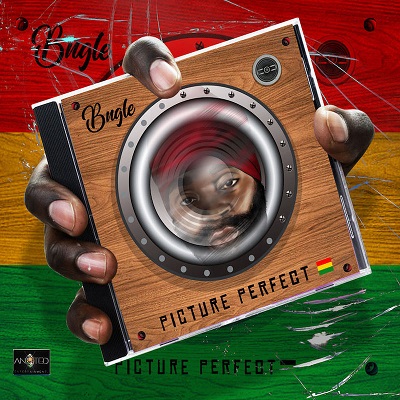 Bugle's Picture Perfect album
Best Reggae Albums from the Top artists in the dancehall and Reggae music industry. As promised we will provide you with information on these albums and release dates.
Reggae artiste Protoje "A Matter Of Time" album Coming in June - Roots reggae music singer Protoje is set to release his new album titled "A Matter Of Time".
DJ Frass "Road To Success" Track Listing Features Star Studded Lineup - With such indubious honor as winning a coveted Best  Reggae Album GRAMMY award for his work on Morgan Heritage's "Strictly Roots", super-producer DJ Frass extensive discography as topped worldwide charts such as Billboard.
Although it might seem as if the multi-talented producer became an overnight sensation since his 2009 project "Clearance Riddim", DJ Frass admittedly build his foundation from ground zero. Read full story here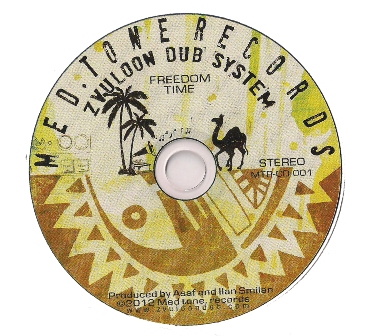 Zvuloon Dub System Freedom Time Debut Album is out now! -  We are excited to announce our debut album, Freedom Time, is out.   Roger Steffens, Founding Chairman, Reggae Grammy Committee, wrote about the new album: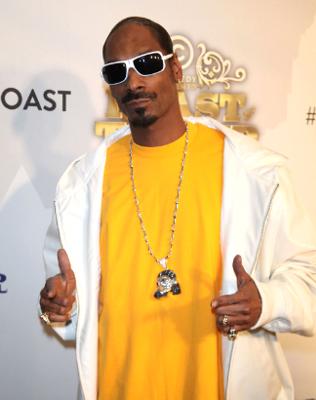 Snoop Dogg to drop all reggae album in 2012 -  Rap legened Snoop Dogg is hooking up with Beyonce and Usher producer Diplo to release a reggae album.
The Doggfather has been in the studio with the in-demand Philly DJ cooking up what promises to be one of the year's strangest albums.
Mr Vegas Double album for February 24 2012 - Jamaican-born International music star, Mr. Vegas fetes his homeland's golden anniversary with a brand new double album that explores the past 50 years in Jamaican music.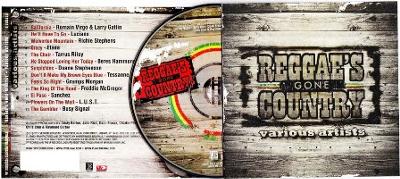 Reggae's Gone country album 2011 - Reggae Gone country consider to be one of the best Reggae album of 2011.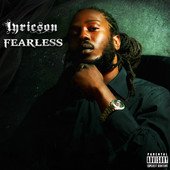 "Fearless" reggae artiste Lyricson fourth solo album - Reggae artiste Lyricson has released his latest album call "Fearless".

The album was released for legal download on November 15, 2011.
Maxi Priest to release studio album 'Easy To Love' - Easy To Love is the new studio album from reggae superstar Maxi Priest featuring the hits "Easy To Love", "Holiday" and the new single "Gravity."
Prophecy Break Loose album one of the best for 2011 - Dancehall reggae artiste Prophecy album one of the best reggae album for the year 2011.
Top 15 Albums For 2017 - Billboard Magazine has published its Top 15 reggae albums for 2017.
EL Siervo released debut album titled "The Day by Day Diary". - He is an artiste dancehall reggae artiste from Spain, his album is to create a fusion between his culture and reggae and hip hop music.
Overproof Riddim by Justus Arison - Overproof Riddim is one of the hottest dancehall riddim playing in clubs and at parties for the months of September and October and our prediction is that it will continue into the Christmas seasons.
Closed Door Riddim - Young music production label:King Salla Records has released an 11 track one drop album entitled:Closed Door Riddim on August 26,2011. This cultural album features artiste like:
RDX Releases Internationally Inspired Level Up Album - October 20, 2017 Kingston Jamaica Reggae, Dancehall and something Xtra duo RDX, have officially digitally released their highly anticipated album project that represents the crescendo of their 10 years of experience as successful Jamaican based International Dancehall artistes.
Tad's Record is once again partnering with Reggae icon Gregory Isaacs' African Museum label for Gregory Isaacs -The African Museum & Tad's Collection Vol. II,
Mistaken Identiti - The debut album from Peppery - Released from the confines of a Salt 'n' pepper shaker crafted in Manchester by a Jamaican potter comes the fiery sound of Peppery on his "debut" album, "Mistaken Identiti".
Tanya release her Latest album Infallible - (04/28/10) Dancehall Reggae artiste Tanya Stephens has just released her latest album, "Infallible" and she said that its free.
Bunny Ruggs released solo album titled "Time" - Lead singer for the legendary Third World band, William 'Bunny Rugs' Clarke is about to release his solo album titled, Time.
Dancehall reggae artiste Pepaseed release album
Dancehall Reggae artiste Pepaseed... Emerging in 2003, the enormously prolific Pepaseed became one of the leaders of the conscious dancehall movement. …
Michael Marsh released album titled "Take It Easy" - It took singer Michael Marsh, formerly known as 'Kane Juice', four years to complete his aptly-named second album, Take It Easy.
Chino to release US album title "Chino" -The album is set to be release on May 24, 2011. In an interview he said "The album will have a little Jazz, Reggae, Dancehall, and Rock Music.
Rayvon released self titled album "Rayvon" - Rayvon born (Bruce Alexander Michael Brewster 1970) in Barbados was once dubbed by the legendary James Brown as the "Reggae Usher".
Third World released "Patriots" their 23rd album - Top International Reggae Group Third World will release their 23rd album titled "Patriots" on April 5, 2011.
Cen'C Love released debut album "Love Letter" - Cen'C Love is set to released her debut album titled "Love Letter".
Capleton release I ternal fire album - Dancehall reggae artiste Capleton also known as King Shango, The Prophet and The Fireman has released a Roots and Culture album.
Tessanne Chin released new album "In Between Words" - Tessanne Chin long awaited album "In Between Words" is set to be released on January 4,2011.
Shade released new album life in the shade - Female dancehall reggae artiste Shade is set to released her self title album "Life In The Shade" on January 19th 2011.
Elaz Felaz released debut album "Eli" - Dancehall Reggae artiste Elaz Felaz has just released his debut album titled "ELI".
Chino released debut album From Mawning - Dancehall Reggae artiste Chino (Daniel McGregor) the son of Freddie McGregor and brother of producer Stephen "Di Genius" McGregor has released his debut album titled "From Mawning".
Digicel Rising Star winner of 2007 Romain Virgo has just release his debut ablum titled "Introducing Romain Virgo" throughVP records.
Lady Saw New Album My Way - The first lady of dancehall lady saw is set to release a new video for her latest single ?Party Till December.?
Rascene Released debut album Never Give Up - Reggae singer Theobalds "Rascene" Golding has finally released his debut album titled "Never Give Up".
There are 12 tracks on the ablum including his monster hit "Love Doctor".
It is available on I Tunes..Just click here to purchase your copy.. Click here to purchase your copy.. 
Where were the Dancehall and reggae music albums in 2011 - The question as to why so few albums from reggae acts were able to 'cross it' in 2011 was put to two noted music industry insiders: Cristy Barber, formerly of VP Records and former Columbia, Island and VP Records executive, Maxine Stowe.
Tanya Stephens Release her Latest Album. Reggae artiste Tanya Stephens has just released her latest album, "Infallible" and she said that its free. If you want it just go ahead and download.
Tanya said its a gift to all her fans due to the recession. Download your free copy here..
Return to The Top of Reggae albums page

New Reggae Albums continue below....

Steele new album The love of Jah - Toronto's Reggae Steele released new album titled "The Love Of Jah".
Natural Black is set to release his first album on his own label " Shagilla Records" this summer.
Although not sure of the title the of the ablum as yet, he said that he is considering "Born Free" for the title.
Black is known for his monster hit "Far From Reality".
Spiritual's Awakenings out now! - "I'm here to preach and to practice love to all people. Love is the cure for everything.
Dancehall and Reggae Artiste Busy Signal is now a businessman after he launches his clothes line earlier this week.

Busy Signal is gearing up for the release of his latest album B.O.B which is slated for release on July 12, 2010
VP Records is set to release the newest installment of their Reggae Gold series on June 22nd, 2010.
The compilation is Reggae's most highly-anticipated release of the year.
It Features 18 exceptional tracks, in a detailed sequence and represents the Reggae Hits for Summer 2010. More information available here...
New Zealand Roots Reggae Ambassadors KATCHAFIRE Release New Legacy album to Rave Reviews
Zj Liquid's "Mobay Son" Album  Set For July 2018 release - Popular radio Disc jock and presenter ZJ Liquid is set to release his debut album in July of 2018.
Richie Spice Book Of Job album for 2011 - Dancehall reggae artiste richie spice is set to released his 5th studio album early this year 2011.
Pages related to New Reggae Albums
Back To The Top of New Reggae Albums page

No-Maddz Heaven On Earth album coming in 2018 - Heaven on Earth, the second album from reggae-dub act No-Maddz, is slated for release this year. It is co-produced by them and Major Laser's Walshy Fire.
Reggae artiste Conkarah - Excita  Album Out Now !!!  - EXCITA is the upcoming album from chart-topping Jamaican artiste Conkarah, whose "Hello (Reggae Cover)" was #1 on Spotify's Global Viral 50 and whose YouTube channel has over 180 MILLION views and counting.
Return to Dancehall Reggae Music Homepage from New Reggae albums

Have a New Reggae Album or EP?
Why not Promote it here?

Please go ahead and send it to us, We'll do our best to have it published here within 24-48hrs, Sometimes much earlier.

Please include as much detail as possible.

* All information send in must be more than 200 words to be considered.

* You must also submit a photo of the Reggae albums or EP(s).

And, after you are complete, Please browse Reggae albums and EP (s) already posted here, You can also add a note or a comment.
See other Reggae albums and EPs already added
Click below to see contributions from other visitors to this page...

Want to learn more about Reggae Music? check these pages below...
New! Talk to me
Was the information helpful? Something needs changing? I welcome your feedback here.

Great Articles You Might Have Missed
Please send us your Feedback, News, Photos, Press Releases, Music and/or Videos to our WhatsApp Number: 1-876-395-8008 or Email: necoflex@gmail.com


Not what you are looking for? Search the web for more Dancehall Reggae music information below...
Researched Information pages