Reggae Recording artiste Curtisay

Reggae Music Recording artiste Curtisay -  Biography of Curtis "Curtisay " Brown  Naturally talented, lyrically inclined, versatile, eccentric, and diverse are some of the words used to describe Curtis "Curtisay" Brown.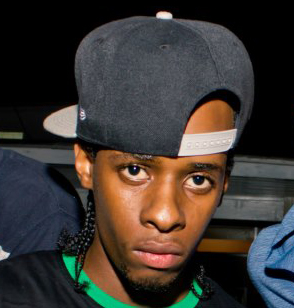 It is quite often said that his vocals are of international standards this is in essence to his multi cultural diverse child hood. Born on August 17, 1988 in the capital city of Kingston, Jamaica Curtisay grew up in the community of Duhaney Park as an only child in a single parent household though he was very close to his extended family.

It is said that as a child he was always artistic, his mother can recall from an early age of 12 months Curtisay could be seen putting sketches on the wall, while singing tunes that only he could comprehend.

At the age of twelve Curtisay and his mother migrated to the United States. It was while living in Bronx New York he discovered his musical abilities. up until the age of 14 Curtisay always aspired to be an architect however after is disappointment in not being accepted to the LaGuardia School of Arts and attending a Technical Vocational school ,of which he had no interest in the field he was majoring in , while procrastinating he discovered his unusual talent of lyrical free styling during lunch hours.

This was where he was dubbed the best rapper at the school where he was eventually introduced to a local producer with whom he was given an audition with, he impressed the producer on his very first attempt as such he was offered a production deal.

His mother disagreed with his career path and tried unsuccessfully to get him away from the music scene due to her strong Christian beliefs. It was with this belief that his mother refused to sign the contract which resulted in her sending him to live in Canada.

This was a failed attempt in dissuading Curtisay as while in Canada he still practiced his musical talent and attracted the likes of Cam'ron and the Diplomats record label. After a year he went back to the States. When he went back to America Curtisay got back to work on his career as a solo artiste. He then completed his first mix tape "Blood Music Volume One" in 2007 and being known as one of the most promising young artiste in Maryland.

At only the age of 17 while on his rise to stardom Curtisay was lapsed into a set back where he was charged with a crime of which his sentence took a year and four months from his musical career. The sentenced however caused him to be deported at the age of 19. It was during his incarceration that Curtisay's eyes were opened to society and how the entertainment industry shaped the young minds of teenagers.

It was here he took it back to the man in the mirror while hitting rock bottom where he looked at himself and said "if I can take myself to the lowest aspects of life, then I can take myself to the highest point of greatness".

In 2008 Curtisay met 2 other musicians and they composed the mixed tape Rumors Volume 1 which they promoted by walking from street to street where they sold 300 copies independently. It was in 2010 where he was discovered by Delroy Collins former manager of Garnett Silk and he and Oliver Carby formed the production company Bessout Ent. It was then he released his two singles "Show me mek mi guh for" and "A thing name Hungry. He then met Mighty Mike.

They became friends, mighty mike rotated Curtisay's music on air and helped him by introducing him to producers. During this period Curtisay lyrical content caught the attention of D'Angel and shortly after he started working with her as a song -writing coach. He then moved on to working with Courtney John where he was signed as one of the hit song writer in Jamaica's #1 dance TV show In the dance.

After that he was featured on island def Jam international recording artiste Fefe Dobson's official remix of her first single from her number one chart topping album Joy "Ghost Remix". This drew the attention of one of one of the most successful Jamaican producers Steven Lenky Morsden he then recorded some singles inclusive of "answer me now "that was released in December 2011.

In 2012 he released his debut music video" Dancehall Hitman" which went viral on http://www.wickedhype.com/ and received over 84000 views and a wicked hype exclusive freestyle that got over 170,000 views. He plans on releasing his second mix tape "Courtesy of Curtisay" despite the hurdles he faced earlier in life Curtisay still keeps a growing fan base of over 300,000 views via social net worksites.

In the future he plans on building a ranch where children can go to summer camps and learn responsibility. They will be guided in choosing the right career path, and acquiring success without having to learn life's lessons the hard way as he did.

He plans to use his music as an instrument to educate teens and peers that with faith, persistence and education you can make the impossible possible.

His philosophy is "a quitter never wins and a winner never quits "and "attitude determines altitude.

Pages related to Recording artiste Curtisay
Comments for Recording artiste Curtisay

Average Rating
Nov 20, 2012
Rating
Recording artiste Curtisay contact info
by: Anonymous

My email address is curtisaye@gmail.com phone#1 876-5897749
Nov 20, 2012
Rating
Curtisay contact info
by: Anonymous

My emailadress is curtisaye@gmail.com or you can contact me at 1(876)5897749
Nov 18, 2012
Rating
Recording Contract
by:

what is your email address?

the mediafire song.......it could be a hit, your biography depict just what we are looking for.
Return to Reggae artists page from Recording artiste Curtisay page
Return to Dancehall Reggae World homepage from Recording artiste Curtisay page

"Reggae its exotic and has cool vibes that expresses truth and real life stuff" - Ket Leash

Not what you are looking for? Search the web for more Dancehall Reggae music information below...
Stay up-to-date with all that's new at dancehallreggaeworld.com, Click Here to subscribe for my updates and don't miss a thing!
Also connect with Dancehallreggaeworld.com on Social Media:

 
Facebook | Twitter | Instagram | Youtube
Thank You!