Stay up-to-date with all that's new at Dancehallreggaeworld, Click Here to subscribe for my updates and don't miss a thing!  

New reggae artists & Dancehall artists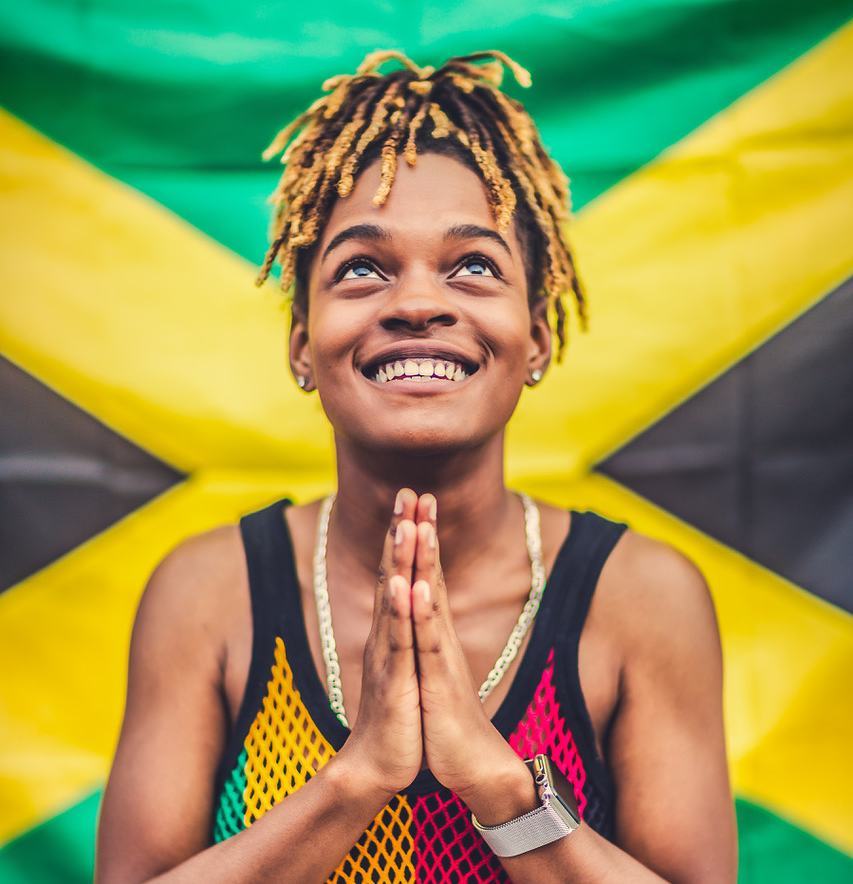 Koffee
New Reggae artists and some of the best and top Reggae artists from 2015, 2016, 2017 and also Jamaican Reggae artistes names. We also listed Reggae artists from 2018 and present.

Every year we have new reggae artists entering the music industry trying to make a name and living out of this great genre of music name Reggae.

From the early days of Bob Marley and the Wailers to the Chronixx, Koffee, Protoje and Kabaka Pyramid Reggae music have been producing some great talents.
Listed below are some of the most talented upcoming Reggae artist and links to read more about them.

New Reggae Artists Cont'd
Introducing Tenor Blue, The Blue-Eyed Soul Honeyed Voice - The heart of an artist is intimate with heartbreak, vulnerability, compassion and pain.
New Reggae artists Cont'd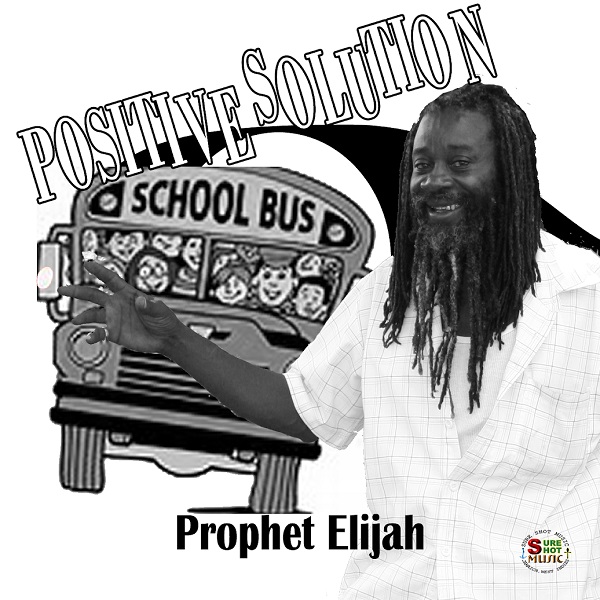 Prophet Elijah Calls for Positive Solution in New Single - Solution to every problem must take a positive form.

This is the message that Prophet Elijah, who hails from Clarendon, Jamaica is sending out to the masses in his new release "Positive Solution". Read full story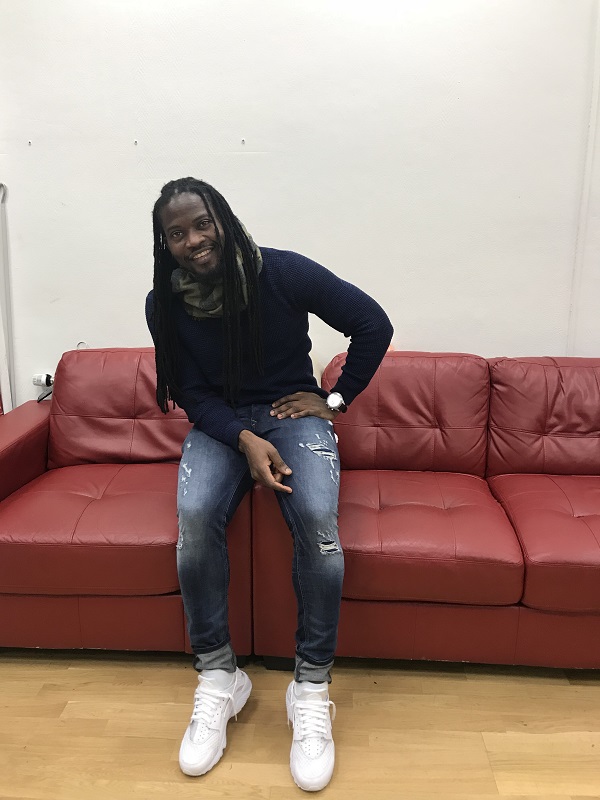 Slughed Releases "Ghetto Youths Dem A Feel It" - Fast rising artiste Slughed found it with his newest single"Ghetto youths dem a feel it."

The hard-working singer is confident that this single will do well locally and internationally. Read full story here

New Reggae artists Cont'd
Stonebwoy Dancehall and Reggae music artiste - To all in the Ghanaian Dancehall and music circuit he is known as Stonebwoy Burniton.
BACK TO TOP OF NEW REGGAE ARTISTS

Stefflon Goes Dancehall For Hurtin Me Remix - Dancehall and Reggae music received another major boost after fans of the genres woke up this morning January 12th, 2018 that dancehall artiste Sean Paul, Popcaan, and Sizzla Kalonji was featured on the official remix of Stefflon Don - Hurtin' Me.
Dancehall artiste Teejay Making Strides - After a successful summer, dancehall artiste Teejay has been making all the right moves.
Dancehall Reggae artist Jahmiel Foster who started out as Culture Jahmiel is a rising star in his own fame.
Chabano Nkani Promotes New single "Let Me Hold You" - US-based reggae artiste Chabano Nkani tells a compelling story of love and romance with his latest single, Let Me Hold You.
Masicka "Dancehall Hip hop and Reggae music artiste" - MASICKA the 19year old DJ/ Singer/ Songwriter who has been dubbed "The Future" by his reggae peers has recently penned and/or performed songs that have created a significantly growing buzz amongst reggae/dancehall fans.
Iley Dread Reggae artist - Reggae Singer Iley Dread has released a single from his "Unleashed" album entitled "Lover's Holiday".
Spiritual "Awakening" from the Oufah Music Label - Oufah Music, Clifton "Specialist" Dillon's production and management company continues to make paradigm shifts in the music industry.
GO TO REGGAE ALBUMS FROM NEW REGGAE ARTISTS

Reggae artiste Conkarah Born in Kingston, Jamaica, to a Jamaican father and British mother on January 30th, 1985, Nicholas Anson Murray was born with an unbridled passion for music
Danielle D.I dancehall reggae music artiste Official Biography - Danielle D.I. like the soothing tropical climate of the island on which she was born, radiates conta- gious warmth.
Reggae artists Perfect Giddimani - Born Greg Rose, he grew up in the cool hills of Bamboo in the parish of St. Ann. His father owned several jukeboxes, giving him full exposure to the rhythms of Jamaica.
Dancehall Reggae artiste Equipment bawls 'Stop Pressure Me Nuh' - Dancehall artiste Equipment knows what it is like to live under the whip of a 'dutty landlord' while wrestling with the twin tigers of high bills and low wages.
Dancehall Reggae artiste Gully Bop - Robert Lee Malcolm who's stage name is Gully Bop was dancehall music's hottest artiste for the year 2014.
Reggae Empress Stephanie Joseph - Caribbean Roots Reggae phenom singer, songwriter, and community activist, STEPHANIE JOSEPH IS LAUNCHING HER INTERNATIONAL MUSICAL CAREER.
Return to Top of New Reggae artists page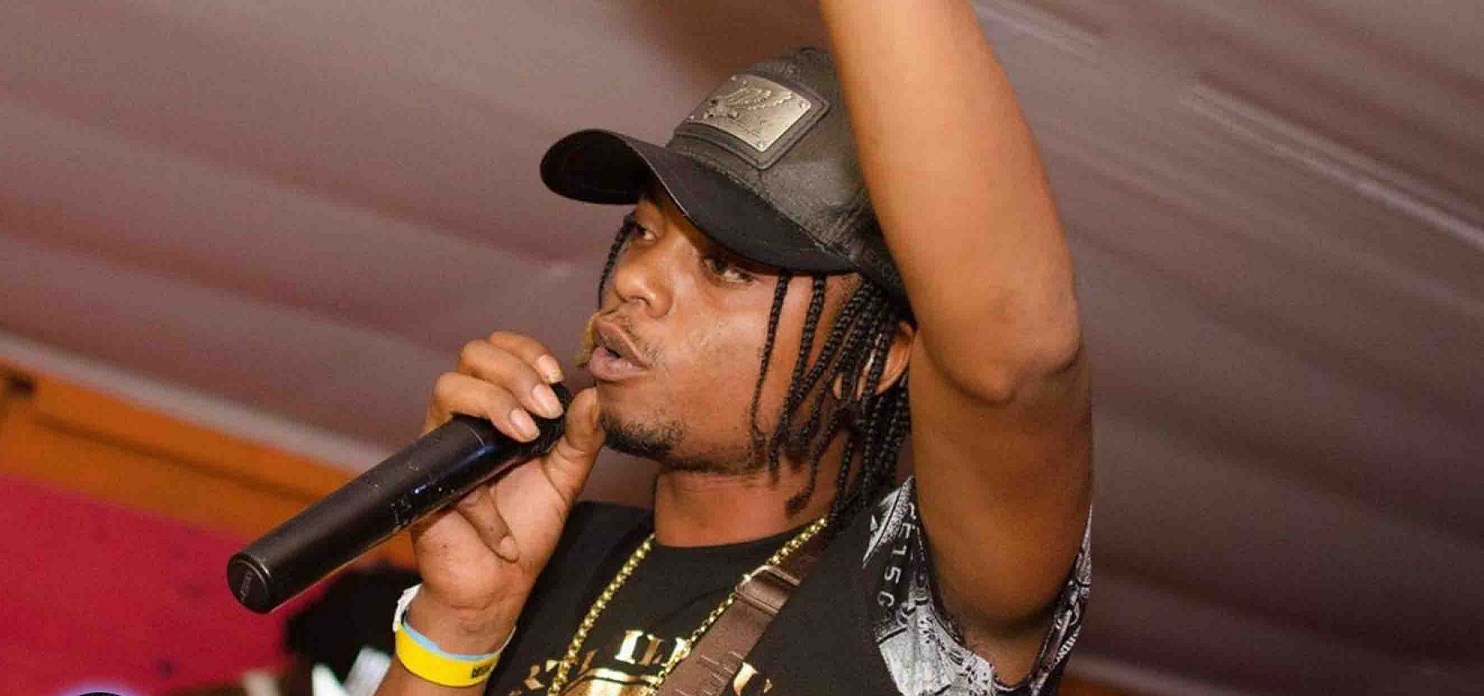 Dancehall Reggae artiste Rygin King
Return to Top of New Reggae artists page
Reggae artiste Nuklear eyes comeback with 'Mix Drink' - Former Portmore Empire member Dwight 'Nuklear' Whyte is generating major heat in the street with his latest single, 'Mix Drink', on the Cramp Dem Productions label.
Vision House, Wesbnkkmuzik team up for Qq new single - The duo behind kareem 'qq' Dawkins brand new single will tell you, finding someone to produce music with is no ordinary feat. Up and coming producers Michael
Shauna Chin Said She Was Not Deported From The United States - Despite a criminal record in the United States and talks that she was probably deported from the country, Shauna Chin.
Roots Reggae artiste Tyrone Sturk - Tyrone Sturk is a new Roots Reggae artist, with an album Glory To Jah available on Itunes.
Reggae Recording artiste Di Eagle - He is a Zimbabwean Dancehall/Reggae artiste who ventured into music in 2012 with a hit single called Special.
Reggae/Rock Artist Jahmings Maccow - JAHMINGS MACCOW Reggae/Rock Artist Bio By: Adriana Rubio  UNITY, LOVE and LIVITY! Jahmings Maccow was born in Crocus Hill overlooking Crocus Bay on the Island of Anguilla, a British overseas territory in the Caribbean.
Reggae Recording artiste Mc Norman - Born to Mr. Eddy Ganja, a Ugandan music legend, Soloist and vocalist with the Afrigo band, Mc Norman real names Mutebi Norman at the age of 12 started off his music career in Afrigo band working with Joanita Kawalya and Peterson Mutebi way back in 1987.
Reggae and R&B Singer Khristopher - Born Mark Wayne Williams in the Falmouth Hospital, Trelawny in Jamaica, he was nicknamed "Khris" by his mother after his distinctive birth date on December 25th.
Chevy Miller Reggae music artiste - Chevy Miller is a dancehall reggae Artist based out of Toronto, Canada.
Mystic MC Gambian's dancehall reggae artiste - Mystic MC is no doubt one of the finest Gambian reggae dancehalls making names in the international arena.
Back To Top of New Reggae artists page

Dancehall Reggae artiste Lyric
- Strong & Free Records presents  Albert Tomlinson is a singer/songwriter whose roots in reggae music are long and deep.
Quick Cook inked Deal With Purple Skunkz Entertainment - Dancehall artiste Quick Cook has inked a booking and management deal with veteran selector DJ Wayne's label, Purple Skunkz Entertainment, and is ready for summer.
Reggae artist Meleik di deva one - My name is Trevor ''Meleik'' Houslin aka. Melano, borned February 23, 1980 to the parents of Sylvia Thompson (housewife) and Oswald Houslin (musician/band owner).
International Reggae Artist King Shadrock Releases "Faith In Love" - nternational reggae artist King Shadrock has been stirring industry buzz, since his highly successful tribute song entitled "Ayiti" for the victims of the Haitian earthquake tragedy was released.
Dancehall artiste Ras myrhdak aka Di 1st King - Blauque Warriah aka Stephon Moulton a.k.a RAS MYRHDAK was born March 3, 1977 and hails from Linton Park Browns Town, St. Ann, a parish known for reggae greats such as Bob Marley, Burning Spear ,Max Romeo'Iqulah and Ernie Smith.
Garrizon - Dancehall reggae artiste - Garrizon born Curtis Campbell on April 25, 1986, this young talented and determined artiste is fully amoured with tough lyrics and Styles ready to unleash on the dancehall and reggae music arena.
Dynasty - The Prince of Dancehall music - Who is Dynasty - The Prince of Dancehall? Many who are in love with the reggae and dancehall genre have either heard his name or are already fans of this outstanding artist.
Return to Top of New Reggae artists page
New Reggae artists continues below...
Steele nomination for a JUNO award 2012, Canada's biggest Awards - Steele, dubbed as the "Canadian reggae sensation", says he has already started to receive the blessing the almighty has promised him for this year.
Dancehall artiste 9TYZ Aims To Take Industry By Storm - A force to be reckoned with, recording artiste 9TYZ has unleashed a few scorching tracks just in time for summer that would have any music lover hooked.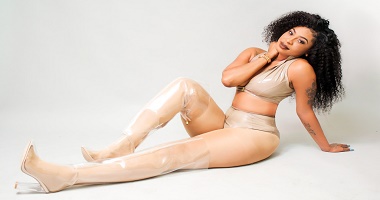 Reggae artiste Starface
Dancehall artiste Starface - After bursting on the scene with her break through song featuring the proclaimed "King of the Dancehall" Beenie Man, Starface, one of dancehall's newest sensation has followed up with another street banger titled "Hold My Man."
Tijani Concious Releases Brand New Single "You Changed Me" - Tijani Concious "The Musical Messenjah" vibes up the international reggae and dancehall scene.
Point Zero revs up career with Katana - There's a new craze in the streets in which partygoers excitedly dance and climb over each other on revving motorbikes in the middle of the dance floor.
Viggerous Reggae music singer - Born Alvin Thomas, 'Viggerous' has been "singing for the freedom fighters" for over a decade.
Dancehall Reggae artiste Don Sniper - Don Sniper who's real name is Michael Paul Davis is the son of the community of Constant Spring, Kingston, Jamaica.
Reggae artist Queen Kamarla - Queen Kamarla A.K.A Platinum Sheriff was born on July 9th 1983 to mother Carmen (Ms Rose) Rainford and father Francisco Pitter.
Dancehall Reggae artiste Emanuel Eye - Open Wide is Emanuel Eye and he Sings what he Sees...  Fusions for days for the lovers of Roots and Reggae-R&B with a dancehall twist, Emanuel Eye's eclectic voice encompasses all the wonders of Reggae Music.
Reggae singer Robert Sutherland -  Robert Sutherland former guitar player now doing what he always wanted to do, sing.
Dancehall artiste Kibaki release new single "Hot Gyal" - This Single Will Be Available For Download In All Major Online Stores. 
Madd Spider - zimbabwe dancehall and reggae music artiste - Munashe Tanjani, the latest find on the dancehall scene, says he wants to grow and become one of the greatest chanters in Zimbabwe.
Go to Top Reggae artists from New Reggae artists page

Go to New Dancehall Reggae Music videos from New Reggae artists

Return to Top of New Reggae artists page
Reggae singer K-To Asthma
- Reggae singer K-To Asthma who is best describe as been a Young and kool in fact he is just 16years old!.
Reggae Recording artiste Dexterious - Born Tion Williams on March 8th 1994, to parents Janet Williams (housewife) and Cecil Williams, (mechanic) in the humble parish of St. Catherine, Jamaica.
Richard Dwayne "Prohgres" Gordon biography - Richard Dwayne Gordon, stage name "Prohgres" ,was born on November 8,1993 to parents Paulette Johnson and Martin Gordon. He has one older brother and one younger sister.
More New Reggae artists below...
Dancehall artiste Ganggoolie  Released Usher Him Out - 'Usher him out' is the hot slang on the streets these days.
From Bath, Manchester, Jamaica……Introducing "Jahsign'' - Born to Clarista and Carlton Smith on March 18 1991 Conroy Smith aka Jahsign spend his formative years in the community of Bath, Manchester with his three sister and a brother; attending Devon All age School and later Christiana High School.
Dancehall artiste Kalado - Eton Gordon (born August 11, 1984) better known by his stage name Kalado, is a Jamaican recording artist.
Reggae artiste I Atom makes call for Capleton - I Atom says she is not perturbed about the brouhaha surrounding her mentor Capleton.
D-Bro Calls On Music Producers to Promote Reggae Artistes - D- Bro upcoming reggae singer has urged Gambia's music producers to look into reggae and try to produce for reggae artistes so the massage to be delivered can easily reach positive people.
Meet Dancehall artise Tinovimba Mabhodha from Zimbabwe -  A dancehall rookie, Tinovimba Mabhodha, is the latest on the music scene.  Better known as Ras-hood, the talented Marondera-based youngster is making waves on the airwaves with his hit "Anything You Want", a love ditty.
Dancehall artiste Demous aka Kamanda Kizito - Am Demous aka Kamanda Kizito from Uganda, Am a dancehall artist currently based in Nairobi, Kenya.
Dancehall artiste Digital Sham Riding the Wave of Success - Dancehall artiste Digital Sham is riding the wave of success.
Dancehall reggae singer Mic Inity - Mic Inity was born in Madomombe, Marondera on January 23, 1983. His real name is Mike Madamombe.
Dancehall reggae singer Habib Koite - Koite was born on January 27, 1958 in Thies Senegal. He is a Malian singer, Songwriter and guitarist.
Dancehall artiste Ding Dong known for hits such as 'Holiday' and 'Gyalis' has returned to the spotlight armed with a positive message for the youths.
Dancehall reggae artiste Jafar SingH
- 27th, November, 1988 this world accepted one of the most Dearing Guyanese musical artiste.
'Si Wina' Pushes Nic Thindwa To Front Line - Nicholas Thindwa is not a new face in the Malawian music industry.
New Reggae Artists Continue below...
International dancehall artiste Pound Sterling - Pound Sterling, who has been etching a name for himself on the dancehall circuit is now poised to take his talents to the world, in true Jamaican style.
Dancehall reggae artiste Wayne Melody - Modern and relevant are thoughts put into song and feelings expressed through distinctive vocals and melodies by Wayne Melody aka "FireChess".
Dancehall reggae artiste Undaconda -  Sex Is The New Gun: Undaconda Exposure...   In an anti violence / anti crack campaign… Undaconda encourages everyone to put down the guns and instead pick up the pistol, sex pistol that is and inseminate it.
Return to Top of New Reggae artists page
Dancehall artist Kappa Creates Buzz with 'My Talent' - Fast-rising dancehall artiste Kappa is creating quite a buzz with his latest single titled "My Talent" accompanied by a music video.
Rygin King ready to take dancehall throne - He has been racking up hit after hit in recent times. His songs, 'Things Go Change' and 'How Me Grow', have been creating a buzz on the local scene, igniting the dancehall space and has helped to cement the up-and-coming artiste's place on 'the ones to watch out for' list.
Winky D Messi weReggae - Zimbabwean dancehall reggae artiste Wallace "Winky D" Chirumiko was born on February 1, 1983 in Harare (Kambuzuma).
Reggae artist Sevad - Sevad resides in the rural parish of Manchester and wears many hats, entrepreneur, producer, artiste manager, band leader turned soloist.
Dancehall reggae artiste Future Kid - Known as the biggest UK Dancehall Artiste with the best lyrical similes to his rhythm and flow, and realist lyrical content and not forgetting the tightest swagga Future kid has become a big name in the UK Dancehall industry.
Jahquea - Reggae Soul Artiste - Reggae Soul artist based out of Chicago Illinois.  After many years of hard work and perseverance.
Reggae artist Sparticus - Sparticus is the producer of the 2004 CD Good Times Bad Times.
Dancehall reggae artiste Crazy Woney - Crazy Woney (born Christopher Clarke) was born in the small town of Rockfourth in Kingston Jamacia.
Style "dancehall and reggae music sinjay" - Well for now i'm a 15 year old Manning's School student who is very passionate about music.
Reggae group Stainless Mob - Stainless Mob - To fulfil each need, some people get mislead' are just a few words from the track, 'Pressure', produced by Michael 'Ibo' Cooper.
Dancehall artiste 'Mr Midas' - Dancehall reggae artiste Mr Midas who is a modern day dancehall genius from South London.
Montari Dancehall Reggae's Newest Sing-jay - Say hello to Dancehall/Reggae's newest sing-jay Yohance Demorris Smith, otherwise known as Montari.

Reggae Singer I Wayne "Living in Love" - Reggae singer I Wayne, born Clifton Taylor in Kingston Jamaica on September 13, 1975.
Serani - Dancehall and Reggae music artiste producer & musician - Born Craig Serani Marsh on July 7, 1982 in Salisbury, MD. His dream was to become a producer for top reggae artistes in Jamaica.
Ricky Blaze International Dancehall Reggae Artiste - Ricky Blaze is a 20 year old artiste of Brooklyn New York and also a son of Jamaica.
Rickey Teetz  Dancehall Reggae Music Artiste - Rickey Teetz (Ricardo McLean born in 1983) is one of western Jamaica's brightest young recording artiste.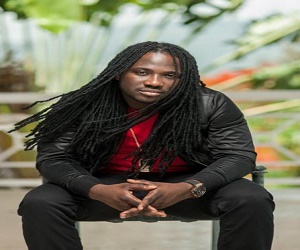 New Reggae & Dancehall artiste I Octane
Return to Top of New Reggae artists page
New Reggae Artists Continue below...
This is happening all over the world in all Genre of music. Well thanks to radio station Zip 103fm for their Wednesday Show calls "Fresh to Death" hosted by top disc jock ZJ Liquid.
Stinga Singa Reggae and R&B Singer - Stinga Singa who is he?. This is Christopher IQ Moore of Kingston Jamaica and USA. This young artiste currently performs Reggae , R&B Soul and Pop.
Super Cat the real Don Dada of Dancehall and Reggae music.  Born William Maragh June 25, 1963 in Kingston, Jamaica in an inner city community call Cockburn Pen.
Dancehall Reggae  Singer Tarrus Riley - Tarrus Riley (sing singy) born in 1979 as Omar Riley in Bronx New York. Tarrus is the son of veteran Jamaican singer Jimmy Riley. Formerly of the vocal trio "The Uniques" and his mother, a nurse name Lavern Tatham.
Texxus "The Next President of Dancehall Music" - Texxus has successfully founded and established his group "Lionface Family" and since 2005 he has had a number of releases.
"Zamunda" or should we say Christopher Gayle?. Born on July 30th 1985 in a small town called Seville Heights, St Ann Jamaica.
Reggae artiste Nigel Stephens  - A new reggae star, Nigel Stephens is on the rise. Check him out massive.

Charly B France recording Reggae Artiste - The soundwaves just experienced a much-needed re-up with the entrée of border hopping, Reggae/Dancehall musicologist Charly B..
Rygin King - Still An Emergency - Dancehall artiste Rygin King pens letter to the government of Jamaica in his latest single "Still An Emergency".
Dancehall Artiste Squash - A member of the G City crew based in Montego Bay, Jamaica. Have you ever heard of the word Squash?, I bet you have and you are thinking about that Racket Sport, or that vegetable, right?.
King Zai aka Dancehall Warrior -  Dancehall reggae artiste King Zai aka Dancehall Warrior   King Zai, better knowned by his music sobriquet -Dancehall Warrior, is no doubt one of the hottest rising dancehall-reggae artist in the whole of Brikama.
Reggae artist Grim Rym Releases "Miss Universe" - Fast rising artiste Grim Rym has found it again, this time with his newest single "Miss Universe" The hardworking artiste is confident that this single will do well locally and internationally.
Richie Loops Dancehall and Reggae Music Artiste - Richie Loops-Born Richard Raquish Webb (Producer/song writer/artist) born on December 23, 1986.
Reggae songstress Etana, "The Strong One". Born (Shauna McKenzie) May 22, 1983 in August Town Jamaica.
Roots Reggae Singer Protoje - Helping to Revive Reggae Music - Reggae Singer Protoje born on June 14th, 1981 (Oje Ollivierre) is one of the freshest face in the dancehall and reggae music business today (2010).
Reggae Singer Collie Buddz - Reggae Singer Collie Buddz - Born Colin Harper on August 21 1981 in New Orleans, USA.
Ras Charmer "Ever Cool" - "Ras Charmer" is definitely one of the hottest young talent in the dancehall and reggae music industry today.
Reggae artiste Queen Ifrica the Fyah Muma - Queen Ifrica the Fyah Muma. Born Ventrice Morgan on March 25, 1975 in the hills of Montego Bay, St James, Jamaica.
Continue Reading about New Reggae artists below...
Rising dj's will have a better chance of succeeding in Jamaica's capital Kingston. Kingston has the major producers, studios and radio stations.
Another way to get "a bus" is to link up with the big celebrities who provide expertise advice, crew membership and "big links".
There are however, a number of contests that showcase young talents. Magnum King and Queen of dancehall, is a contest where men and women will compete with each other.
Reggae artist G-Terra Official Biography - Born and raised in Spanish Town, Jamaica, Son of Elise Parke from Claremont, St' Ann, Jamaica & Anthony Hay From Guy's Hill, Jamaica.
Reggae singer Stevie Face - Stevie Face was born (Anwar Owen Hanchard) on February 12, 1975 in Yallahs, St Thomas, Jamaica.
Return to Top of New Reggae artists page

The winner, both a man and a woman would be crowned King and Queen. From this they receive recording contracts, a song with video amongst other thing.

Rising Star is basically the same but only a male or female is given the title. The winner gets cash, contracts and immediate star status.
Tastee Talent Show another of the dream maker, showcase new talents of all genres.
These contest are where some of our most celebrated entertainers were found. The showcasing is exciting and very interesting. Get a video of one of these shows and trust me you are in for a treat.
On our small website we will be putting the new reggae artists out there to the world so that you can know who is now creating a buzz in the dancehall and reggae industry.
Our advice to all new artiste/Entertainer is to never give up on you Dream it will one day come true.
Dancehall reggae artiste Cali P - Ever so often, an artist comes around who is destined for greatness Reggae sensation, Cali P, is one such artist.
Dancehall Reggae artiste Crisopolis - Dancehall reggae artiste Crisopolis has released the official video for "Distant Love".
Potential Kidd - Dancehall and Reggae music artiste -  One of dancehall music fastest rising artiste is Potential Kidd.   Potential Kidd is from the community of Trench Town, Kingston, Jamaica.
Dancehall artiste Branxx official Biography - Stephen andre Allwood known to d public as Branxx from Portmore,jamaica started out doing music from the tender age of 11, when he use to deejay on sound systems in his scheme and surrounding areas of portmore.
Reggae artist Wormbass Creates Buzz with Reggaeman - Reggae artiste Delroy "Wormbass" Niven is no stranger to music; he is a global roots reggae phenomenon bringing pure classic sounds to music lovers around the world.
Go to New Reggae albums from New Reggae artists page

Dancehall upcoming artiste Lala - Music can change the world because it changed me says upcoming susperstar Lala. she is ready to take her career to the next level.
Hottest new Reggae artists news............

New artiste "I-Octane" -  "New Artiste" I Octane is one of the most conscious young reggae artiste in the business today. A son from the Parish of Clarendon Jamaica who's birth name is "Byiome Muir" which means
Everald "Gabriel Cabuross" Bennett - Everald "Gabriel Cabuross" Bennett is a son of the parish of St. Mary Jamaica.
He started out at a tender age of five (5) singing in church and school..Read more..
- "Ras Charmer" is definitely one of the hottest young talent in the dancehall and reggae music industry today.
After going on a one month tour in 2001 to Switzerland, he was so well received that he was requested again in..Read more

Return to Top of New Reggae artists page
Pages related to New Reggae Artists
Reggae artist Zyon-I begging for 'Change' - After finding the 'remedy' with a single of the same name with Nadine Sutherland, Zyon-I has been working towards building his fan base in Jamaica and is calling for Change.

Dancehall artiste Avanzce release new single Choppa - Up-and-coming artiste Avanzce has teamed up with Cornastone Entertainment to release his latest single, Choppa.
Dancehall Reggae Artist Shawn Ice Eyes Success with New Music and Tour - When it comes to Dancehall music, Shawn Ice is one of it's toughest and freshest acts.
Dancehall Reggae artiste Sajay - Fast-rising female deejay Sajay is very pleased with how things have been going with her career lately.
Dancehall artist Trekar wants to be 'Top Man' - Dancehall artiste Trekar is gunning for the top position in the world of dancehall.
Reggae artiste Dan Marcus I -  Dan Marcus I was born Mark Johnson on October 17th in Belize city.   He was raised by his mother and grandmother along with his 5 brothers and 1 sister.
Reggae Singer Keishera James - The epitome of Reggae-Soul, her raspy, alto voice seductively delivers lyrics that tug at your emotions, while Neo-Soul blended, Rock-Steady melodies seamlessly will your body to groove.
Return to Top of New Reggae artists page
Dancehall artiste Ajonii Promote new singles - Fast rising artiste Ajonii is hitting the promotional pavement in support of his two new releases Wells Fargo and Body Drop.
Return to Dancehall Reggae World Homepage From new reggae artists page
Return to Establish Reggae artists from New Reggae artists page

Want to learn more about Reggae Music? check these pages below...
New! Talk to me
Was the information helpful? Something needs changing? I welcome your feedback here.

Great Articles You Might Have Missed
Please send us your Feedback, News, Photos, Press Releases, Music and/or Videos to our WhatsApp Number: 1-876-395-8008 or Email: necoflex@gmail.com


Not what you are looking for? Search the web for more Dancehall Reggae music information below...
Researched Information pages