Vybz Kartel the leader of the Empire aka Gaza

"Vybz Kartel", "Teacher"," Addi". Birth name Adijah Palmer born January 7, 1976 in Portmore Jamaica. 

He is now being said to be the most talented artiste in the dancehall and reggae industry today.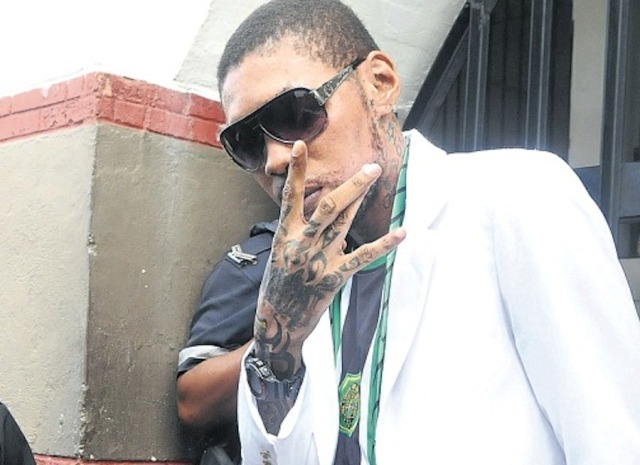 From an early age he fell in love with music.

He usually listens to music on his family component set and he would record words of songs from artiste such as "Ninja Man" and "Sam Cooke".
He would then perform these same songs at locally held stage shows in his area.
His education take a hit when he was expelled from Calabar High School due to differences between him a teacher but this did not stop him.
He was then enrolled at a private school where he was successful in passing (4) four CXC subjects.
Getting in to the industry was not easy. Addi like most artiste started performing on local sound system in his area. He recorded his first single in 1993 when he was in his late teen titled "Love Fat Woman" on the "One Heart Label.
He got his name after watching a movie with 2 of his friend about the famous drugs cartel "Pablo Escobar". He then decided to drop the "C" replacing it with "K".
His big break came after performing on "Champions In Action" a stage show which was held in his hometown of Portmore St. Catherine.
His performance was of high quality and led him to being introduced to Bounty Killer the leader of the "Alliance Crew".
He then did a number of collaborations such as "Gal Clown" and "Girls Like Mine" with Bounty which were instant hits with the local dancehall audience. This led to him doing more collabs with other members of the Alliance and a household name in Jamaica.
By 2002 he was in very high demand for stage shows and dub plates for sound system locally and internationally. In that same year at the Stone love 30th Anniversary he was crowned deejay of the year.
In 2003, he was recording hits after hits and this led to him copping the second place for the most singles sold, losing out to fellow Alliance member Elephant man. In 2006 he and Bounty Killer parted after a dispute over a collaboration done with D'Angel his former girl now the wife of Beenie Man. Bounty Killer's fierce rival in the dancehall and reggae industry.
He lead to him forming the "Portmore Empire" consisting of young artists from his town Portmore.
Former member of his empire "Deva Brat" was fired after run ins with the law, Blak Ryno left after it was alleged that he was beaten along with "Gaza Kim".
The current member are: Vybz Kartel, Shawn Storm, Doza Medicene, Merital Family, Jah Vinci, Popcaan, Indu, Gaza Slim, and Sheba.
After leaving the Alliance he and "Mavado" the leader of the "Gullyside Crew" a current member of the alliance had a feud which lead to both artists doing songs against each other.
Most of the young people also started taking side some saying "Gaza" which is linked to the Portmore Empire" vybez kartel camp and other saying "Gully" which is linked to Mavado's camp.
It started to got out of hand and in February 2010 both artiste decided to end the conflict.
He is also an Entrepreneur having "Vybz Rum" and Daggering Condoms under his endorsement.
He now has his own record label "Adidjaheim Records/NotNice Production" and this is the label on which all members of the empire have been signed.
Pages related to Vybz Kartel aka Worl Boss

We value your feedback
Share your views, comments, or your take on this? Share it!
What Other Visitors Have Said
Click below to see contributions from other visitors to this page...

Read More about Vybz Kartel and other artiste.
Return Home from Vybz Kartel's Page
You are welcome to join my special friends list and receive exclusive updates (like this) videos, breaking news, albums, new songs and promotions from players in the Dancehall and reggae music industries, send direct to your inbox.

You can also follow us for my updates! Link up @ Facebook |Twitter |Instagram