Dancehall Reggae Music Singer Wayne Wonder

Wayne Wonder Named Von Wayne Charles on 26th of July 1972 in Buff Bay Portland, Jamaica. 
Wayne is a songwriter/singer, whose genre of music is reggae, dancehall, r&b and hip hop.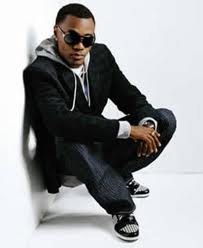 His singing inspiration came from his regular visit to sunday school as a boy. He sang at school, at church, at home and for his friends, continuously getting encouragement to persue a singing career.
He began writing songs at the age of 13 and was given his shot at fame in a weekly slot at Metro Media dance in Allman Town.
Wayne's first producer was the legendary King tubby, with whom he recorded three songs which got good reception. He suffered asetback when King Tubby was killed.
He recorded songs with other producers such as Sonic Sound and Lloyd Dennis after which he released his first album, "No More Chance".
In 1989, he began working with Dave Kelly, his childhood friend and engineer at Penthouse Records. They both made some successful tunes including "I'm Only Human", "Baby You and I" and "Saddest Day". Foxy Brown and Wayne re-recorded the "Saddest Day" in 2001 on her Def Jam Records Broken Silence CD.


"I Don't Know Why", the version of Delroy Wilson's song and the combination with Buju Banton proved successful even until today, is one of the song that boosted his career. Penthouse stage some of his great hits, some were versions of other artists songs.

Buju Banton was introduced to Penthouse by Wayne and the Controversial song "Bom Bye Bye" was even written by him.
Dave and wayne continued to worked together until Dave founded his own Label "Madhouse and Xtra Large" on which they recorded many hits, "Bashment Gal", "Joyride" and "Keep them Coming".
The song "No Letting Go" gave him his first #1 hit in 2002 and #11 on the Billboard Hot 100 Pop Chart. This song is featured on his "No Holding Back" Album which was nominated for the Grammy's Best Reggae Album, a MOBO Award in the UK, 3 BMI Urban Awards and live performance on NBC "Saturday Night Live". The single "Bounce Along" was #12 on the UK Pop Charts.
In 2004, his version of "Hold Me Now" appeared in the movie "50 First Dates", starring Adam Sandler and Drew Barrymore, originally sung by the Thompson Twins.
He has made tremendous impressions writing songs and working with artists, such as Jason Dalyrimple of Soul for Real, Foxy Brown, Lisa "Left Eye" Lopes, traveling the world showcasing his talent.
He started his own record label "Singso" in 2002, that saw singles from several artist like Mr. Easy, Baby Cham, Frankie Sly and Alley Cat.
Pages Related to Reggae Singer Wayne Wonder
We value your feedback
Share your views, comments, or your take on this? Share it!
What Other Visitors Have Said
Click below to see contributions from other visitors to this page...

Go to Reggae Artiste page from Wayne Wonder page
Return Home from Wayne Wonder's Page
Articles On Dancehall Reggae World You Might Have Missed ......
Jun 22, 18 07:00 PM

Shaneo - Keep Yuh Hail (Official Music Video) - Dancehall artiste Shane O have released the official video for his street savey single "Keep Yuh Hail".

Jun 22, 18 05:44 PM

I-Octane Gears Up to Deliver More "Love & Life" Lessons - Fresh off an album release tour, and a special guest artist appearance on 5 dates of GRAMMY nominated J Boog's LOE Tour, the international bil…

Jun 22, 18 02:46 PM

Vershon Shoots For Summer with "Love Them" - Recording artiste Vershon is aiming to take over summer with his latest single, 'Love Them'.