Dancehall artiste D Medz on the verge of a major breakthrough with "Life Sweet"

Clarendon-based dancehall artiste D Medz is on the verge of a major breakthrough.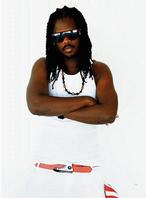 The artiste's single, Life Sweet, is generating incredible play on IRIE FM, ZIP, and Hitz 92. The buzz on the song has been so incredible that D Medz's management shot the music video for the single last week. "This a the first time mi have a single weh a do so well on the road and on the radio at the same time.
When mi do road and see the response on the streets, mi feel great, and mi know that with the video, this single can get nationwide attention," he said.Another single,Road Tonight, is also picking up in popularity. "The tracks are getting played on radio stations in the UK such as Roots FM, Unique FM, and Omega FM," D Medz said. He has also released a mix tape in collaboration with DJ Kass in Holland.
He's booked to appear on the Manchester Fiesta stage show this month endin Kirkvine, Manchester. "We are in the process of arranging a promotional club tour of the UK in September with a view to making an appearance at the Notting Hill Carnival atthe end of August," he said.Born Dwayne Adams, he grew up in crushing poverty in Clarendon but used music as his escape. his hard-knock experiences often play out in his humorous lyrics.
A skilled athlete, footballer, and successful academic,he  had the requisite skills to land him a successful career in the world of business, but music remained his first love. He became a deejay after starting to pen his own songs at 19. He has a repertoire of songs with humorous titles such as She Only Love Cause A Christmas, May Pen Mi Come From, and Full Up. He has honed his skills to the level where he is widely regarded as one of the most prolific songwriters in the dancehall arena today.
Road Tonight and Life Sweet, on the EPP Jam label for his new promotional EP, will soon be added to iTunes. "I've got something to prove, so I got to do what I have to do," D Medz said. He has sharedthe stage with some of Jamaica's hottest deejays and given acclaimed performances on shows such All-Island School Tour, Island Explosion, Manchester fiesta, Ninja Man Benefit Concert, and a mini-tour of The Cayman Islands.
He will be one of the most highly anticipated acts on this year's Manchester Fiesta. "Mi ah go bun it down. A D Medz time now," he said.

Post Your comments/ views about this artiste below..
Post your views/comments on this artiste below also read what others have said about him/her.
Below you will see the contributions from other visitors like you.
Click below to see contributions from other visitors to this page...

Return home from dancehall artiste D Medz page

Articles On Dancehall Reggae World You Might Have Missed ......
Jun 22, 18 07:00 PM

Shaneo - Keep Yuh Hail (Official Music Video) - Dancehall artiste Shane O have released the official video for his street savey single "Keep Yuh Hail".

Jun 22, 18 05:44 PM

I-Octane Gears Up to Deliver More "Love & Life" Lessons - Fresh off an album release tour, and a special guest artist appearance on 5 dates of GRAMMY nominated J Boog's LOE Tour, the international bil…

Jun 22, 18 02:46 PM

Vershon Shoots For Summer with "Love Them" - Recording artiste Vershon is aiming to take over summer with his latest single, 'Love Them'.