Stay up-to-date with all that's new at Dancehallreggaeworld, Click Here to subscribe for my updates and don't miss a thing!  

Rygin King ready to take dancehall throne

Rygin King ready to take dancehall throne - He has been racking up hit after hit in recent times. His songs, 'Things Go Change' and 'How Me Grow', have been creating a buzz on the local scene, igniting the dancehall space and has helped to cement the up-and-coming artiste's place on 'the ones to watch out for' list.
His name is Rygin King, and while he may be fairly new to the industry, the artiste believes he is dancehall's next 'rising king'.
Dancehall lovers have only just begun to put a name to the songs that have been burning up the streets over the past few months, but little is known about the young man behind the music; until now.
Born Matthew Smith, Rygin King hails from Montego Bay, and the artiste is only 23 years old. Declaring that he has had a passion for music since he knew himself, the entertainer said that he has been pursuing music professionally since he left high school.
He admits to meeting his share of obstacles and says his determination to make it as an artiste has brought him to a place where his songs have become dancehall anthems.
"We have been putting out the work, but as old people woulda say: 'Anuh the same time leaf drop a wata bottom it rotten.' So I guess is not the same time me run up inna the studio me a go expect things fi change," he said.
"We just haffi be persistent and make the people dem see say we have the energy. Nothing nuh easy, enuh. In everything there is a fight and a lot of challenges. This is what I want so I was determined. I wanted to make people know that I am an artiste that is worthy enough to please fans with good music."
Rygin King noted that his visibility, or the lack thereof, was a strategic move by his team to have him wait until his songs saturated the music scene before putting a face to the name, or rather the songs.
"Everything weh we do is a strategic plan, so me being here right now is just the time for you guys to know certain things. And after a time, maybe you guys won't hear from me again for a while," he said.
"We just believe we put in a certain amount a work right now weh we can forward and talk to the people dem, and make dem know say a we did a do this then we go back inna di lab again."

DEBUT SUMFEST PERFORMANCE
With some of the hottest songs currently playing on local airwaves, it is no surprise that Rygin King is booked to make his debut appearance at Reggae Sumfest this summer. The entertainer said that patrons should prepare to be wowed by his set.
"I feel overwhelmed that I got the call, so look fi Rygin King come bun off Sumfest the realest of ways. A king do kingly things, so just expect anything from the throne," he said.
He constantly refers to himself as 'dancehall's hottest thing', and with the artiste hailing from the same parish as Tommy Lee Sparta, many are already anticipating some form of clash between the two. Rygin King has, however, come out to say that there is no competition between himself and Sparta.
"I'm already a king in dancehall, and I'm not self-praising or anything, I'm just going off people's reaction. Dem a say one king and a one king. There's no competition, enuh. We're good. I have no segregation in my career. I'm out here doing me, they're doing them, so big up the artiste dem weh come before me," he said.
Source:jamaica-star.com

More pages related to Rygin King Ready to Take Dancehall Throne
Rygin King Scores big with "Learn" - The Western side of Jamaica is now pushing out some new talent in the dancehall music arena. First, it was Rhyme Minista, then Teejay, Squash and now ...
Rygin King - How Me Grow Official Video  - Rygin King - How Me Grow Official Video - Touted as the next big artiste from St. James, Jamaica, Rygin King has just released the video for his street anthem ...
dancehall-artist-rygin-king-still-an-emergency - In Still An Emergency Rygin King sung about what is happening within the state of emergency which was declared in the Parish of St. James,

Dancehall artist Rygin King - Still An Emergency Lyrics - Dancehall artist Rygin King - Still An Emergency Lyrics - Still an emergency Tru me jeans foot cut and me clarks look dirty Emergency You can't bring back the ..
Rygin King - Tuff Billion Music Group - Montego Bay-based dancehall artiste Rygin King continues his onslaught of hists with the released of a brand new single titled "Tuff".
Rygin King - Tuff Official Music Video - One King dancehall King Rygin King has released the official music video for his summer banging single "Tuff".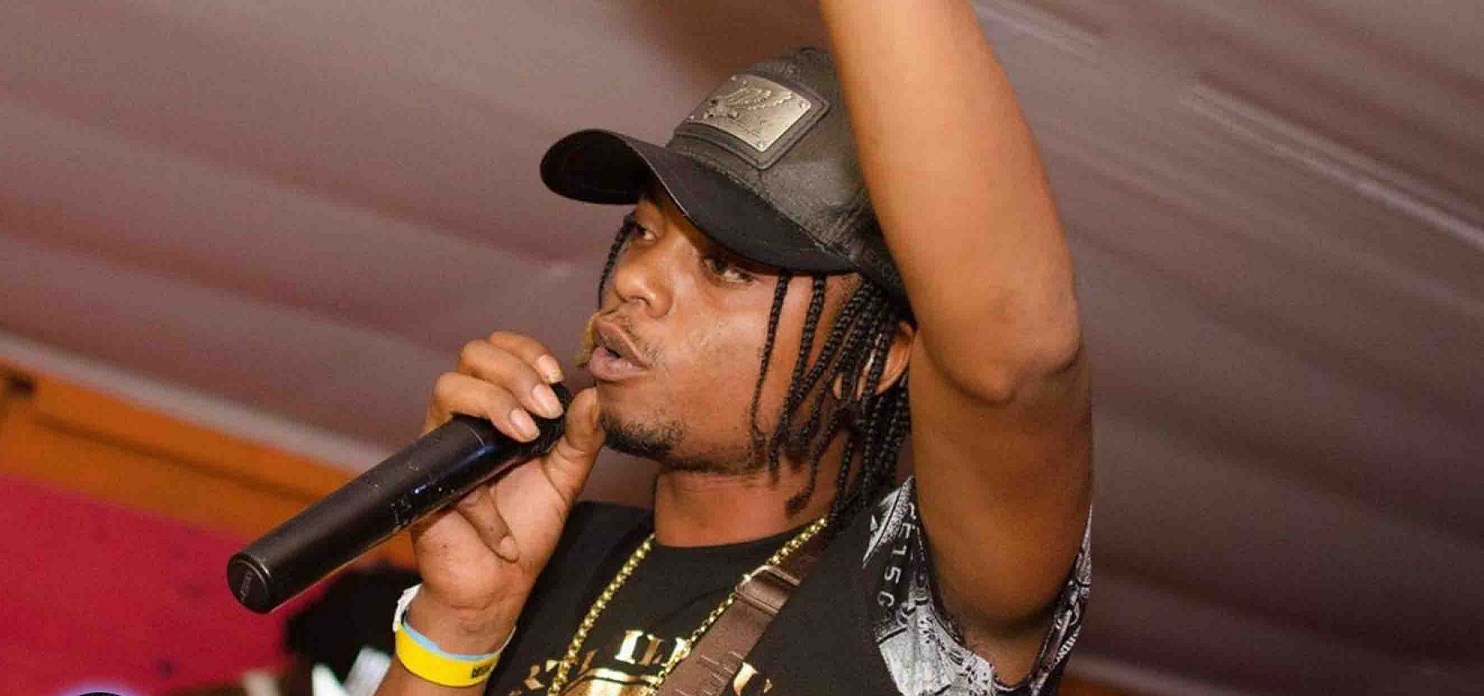 Gyal a say the ting tuff, tuff
Ice and Chaser a come
Complete that with cup, cup
The vibes right and me thugs them hype
And we don't give a fuk
Me step out inna white and every gyal a bwal out photo
If yuh nuh trouble me, me nah trouble yuh  (Full Lyrics here)
Top Rygin King Songs -  Rygin Kings songs according to the artiste can be classified as Trap Dancehall Music.
Rygin King Delivered Powerful set On Reggae Sumfest 2018
Rygin King was one of the most anticipated act on the 2018 staging of Reggae Sumfest and he did not disappoint his fans.

Making his debut performance on the festival, Rygin King took the sumfest stage in the late morning performing as part one of the artist paying tribute to Montego Bay, Jamaica second city. The others were TeeJay and Tommy Lee Sparta.

The artist was given eight minutes to proved to the organizers why he dub himself "Dancehall Youngest King".  As he delivered a powered set, so much that his set which should have lasted only eight minutes runs for approximately fifteen minutes.

At one point his mic was even cut by the stage manager but this did not stop the young king as he grabs another microphone off the drumset and continued his blistering performance.

When he finally forced off stage by Mc Nuffy, the entire Catherine Hall venue was in frenzy and want more from the young King.

Pages related to Dancehall artist Rygin King

Return to Dancehall Reggae world homepage from Rygin King Ready to Take Dancehall Throne page
Return to New Reggae artists page from Rygin King Ready To Take Dancehall Throne page

Want to learn more about Reggae Music? check these pages below...
New! Talk to me
Was the information helpful? Something needs changing? I welcome your feedback here.

Great Articles You Might Have Missed
Please send us your Feedback, News, Photos, Press Releases, Music and/or Videos to our WhatsApp Number: 1-876-395-8008 or Email: necoflex@gmail.com


Not what you are looking for? Search the web for more Dancehall Reggae music information below...
Researched Information pages