Richie Loops Dancehall and Reggae Music Artiste

Richie Loops-Born Richard Raquish Webb (Producer/song writer/artist) born on December 23, 1986.
After leaving Clarendon College he went to Excelsior Community College where he studied Information Technology.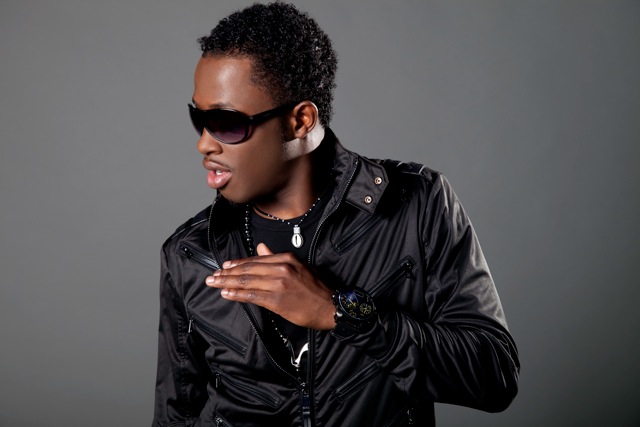 This young Producer/song writer/artist started out working for world renown dancehall/reggae band Gumption and veteran reggae artist Derek Morgan.
His first job as a producer was for a small studio called "Gal A Rush" located in Spanish Town, St. Catherine, Jamaica. Being the person he is, always reaching for higher heights, Loops then left and started his own studio "Drumbstruck Production House".
In September 2009 he called it quits at his studio and Join the Big Yard Team. Working with people such as: "Shaggy, Ice-man, D-Major, Chris Martin and D-LYNX.
Richie said from the moment he entered the studio the vibes was just right.
His first production for them was the "Brainstrom Riddim".
In February 2010 he recorded and released "My Cup". This was an instant hit in the club, parties and dancehall sessions.

Loops said the concept of the song came about while he was watching television and Lil Wayne was talking about his Cup.
I really love this song and even my 3yrs old son knows it and sing along word for word when its being played.
"My Cup" did so well for him to the point that he has released part 2 in June 2010.
Richie said "Winning the Grammy and to be the top producer in Jamaica are his Dream".
Video related to Richie Loops

You can listen to Richie Loops music here..
Post Your comments/ views about this artiste below..
Post your views/comments on this artiste below also read what others have said about him/her.
Below you will see the contributions from other visitors like you.
Click below to see contributions from other visitors to this page...

Richie Loop On The Move!!! Not rated yet
Richard "Richie Loop" Webb, Mr. My Cup, promised you something huge to start 2013 rolling and he was not lying. Team Richie Loop is ready to give you all …
Richie Loop Shows His Ladies Where To 'Park' Not rated yet
What comes to mind when you hear the word 'PARK'? Vehicles? Well, that is most likely the case. What if I tell you there are other things to 'PARK' besides …

New Single by Richie Loop - This Party Rocks Prod. by A.F.M(Aappy Feet Music Production) Not rated yet
Richie Loop, the in my cupp singer, started the year with a sure club and street banger "Party Rocks." The Appy feet recording artist has another song …
 Return to Dancehall and Reggae Music Homepage