Dynasty - The Prince of Dancehall music
by Helen Ramos
(Los Angeles, CA, USA)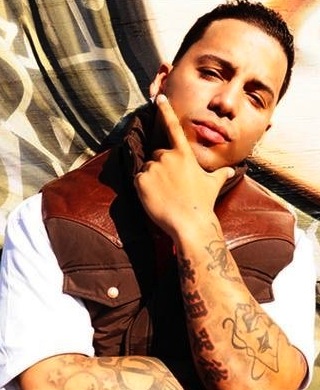 http://www.theprinceofdancehall.com
Who is Dynasty - The Prince of Dancehall? Many who are in love with the reggae and dancehall genre have either heard his name or are already fans of this outstanding artist.


Edward Veras was born in " La Isla Del Encanto" or "Enchanted Island", Puerto Rico. His parents are of Puerto Rican and Dominican descent, who migrated to Brooklyn, New York with a bigger vision in life.
As a young boy he was exposed to the different cultures America unites and influenced the love he now has for dancehall & reggae. He has performed in numerous festivals and events such as Billboard Latin Music Conference, Festival Calle Ocho, Latin GRAMMY Street Parties, Reggaeton on the River and numerous others around the world! He has shared stage with well-known artists such as Daddy Yankee, Busta Rhymes, Beenie Man, Kat De Luna, Juelz Santana to name a few.
What makes him unique? Dynasty has a way of incorporating and bringing about dancehall and reggae in both English and Spanish. With this, he becomes one of the few talented Latinos who crosses over any barrier becoming a multi-cultural artist. His diversity unites both cultures and presents reggae and dancehall at another level to Latinos, Jamaicans, Carribean fans, and around the world.
He currently has collaborations with Don Omar in "Hasta Abajo", Plan B's "Si No Le Contesto (Remix), and his new song "Getting That Money" featuring Redman. There's a lot more to know about this talented and multi-cultural artist and clubben.com will bring you additional information in the next few weeks. This is just the beginning of a long-term promotional team that has united with Dynasty and his management. Check out his youtube videos that have acquired over a 1 million hits in the last few years. Bless!
Booking Information:
Jose "The DA" Salcedo
Prince of Dancehall Management
(646)770-6076
(917)583-9990
ThePrinceofDancehall@gmail.com
Youtube Videos:
"Come Over"
http://youtu.be/ZnHEGe6L8c4
"Calling Me"
http://youtu.be/VCYIo2HzGb0
"Always Horny"
http://youtu.be/ie8BKsACGSw
Helen Yesenia Ramos
Clubben.com & HR Entertainment
Director of Operations Latin America
Cel: (323) 712-4292
Mail: exotichelen@gmail.com
Msn: helenkat976@hotmail.com
Myspace: www.myspace.com/helenkat
Facebook: www.facebook.com/Helen.Yesenia.Ramos
Twitter: www.twitter.com/Exotichelen
www.clubben.com