---
Lyrics ~ Videos ~ News ~ Whats New ~ Articles ~ Booking ~ Frontpage

---
The home of Dancehall & Reggae

Music


The Dancehall Reggae Music World - Albums, Charts, News, Reviews, Artiste Biography. From Jamaica, USA, England, Europe, Germany, France and South Africa.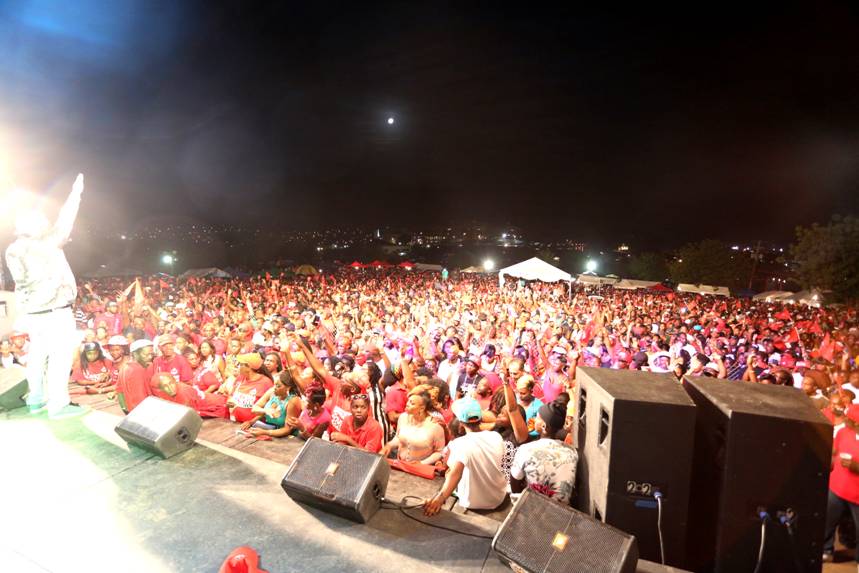 Demarco Delivers The Right Blend At Beerfest 2014
Last weekend as the world converged on The Bahamas for the 2014 staging of the annual beer festival dubbed 'Beerfest', held this year at Marsh Harbour on the beautiful island of Abaco; Dancehall superstar Demarco was tasked with the responsibility of keeping the thousands in attendance thoroughly entertained. Read more

---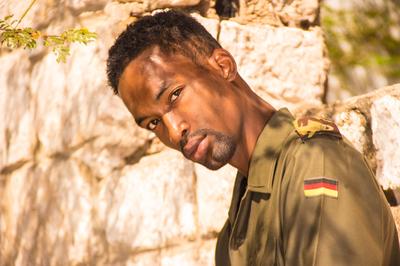 Kamouflage said Gage Steals His Kitty Kat Song.
Upcoming dancehall artiste Kamouflage is saying that fellow dancehall artiste Gage stole his Kitty Kat Song. Read more

---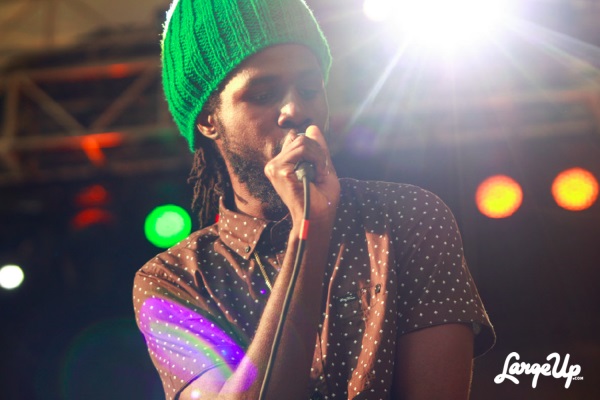 Chronixx Received a Personal Congratulation from Mick Jagger after his Performance in Central Park.
Chronixx continued his best week ever on Saturday with a performance at Central Park SummerStage that won't soon be forgotten, cementing his status as reggae's  Read more

---
Venomus and Karamanti to appear on Trinidad's Caribbean Mix TV Show
Two of Jamaica's rising Reggae/Dancehall artists, Venomus and Karamanti will be featured on Trinidad's  Read more

---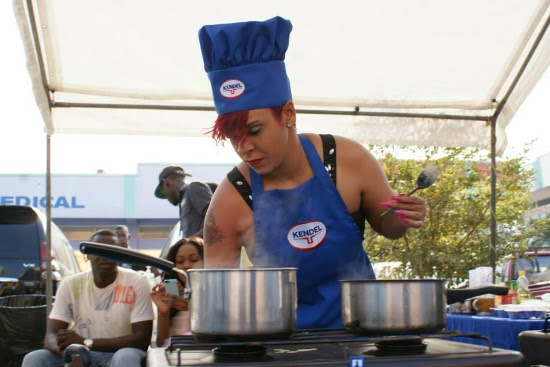 Danielle D.I. A Hit in The Kitchen - Donates To The Salvation Army
Dancehall act Danielle D.I. showed her culinary skills last Friday, teaming with disc jockey Calico (Chad Hinds) to win the second Suncity 104.9 FM IGL Bubble Di Pot Celebrity Cook-off, at Portmore Pines Plaza. Read more
---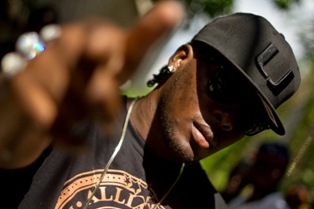 Shots Fired During Prince Pin Video Shoot In Sav
Reports are that Alliance artiste Prince Pin was shot at during a video shoot in his hometown of Sav-la-mar Read more

---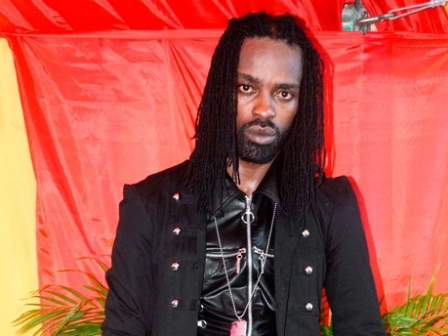 Fast Rising Dancehall artiste Ryme Minista to headline LIME Montego Bay Jerk Festival
Western Jamaica's dancehall artiste Ryme Minista is set to headline the LIME Montego Bay Jerk Festival's  Read more

---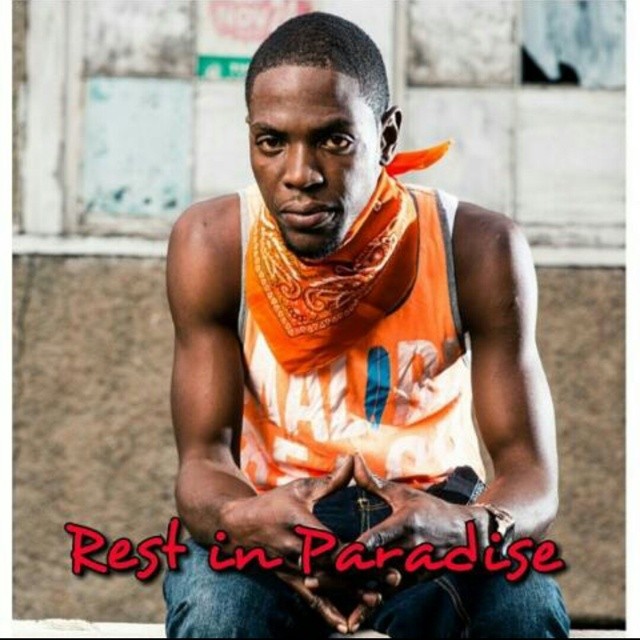 Dancehall artiste Propally is dead
Reports are that the upcoming dancehall artiste died in a bike accident early Saturday morning July 26th, 2014.

Propally is well known for hit singles such as 'Rum In My Cup','Deh Pon Me Way' feat. Demarco Read more
 
---
Reggae Singer Chronixx Performs on Jimmy Fallon
Reggae Music´s next Megastar, the carismatic, lyrically potent and meteoric rising Rastafarian Chronixx, made his US TV debut on the show past tuesday night. So good. Check it out!!  Read more & Watch video

---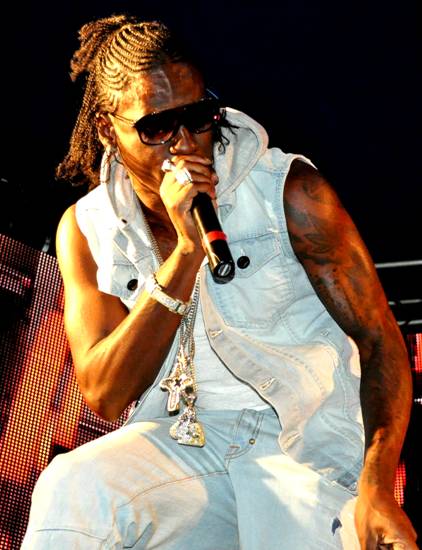 Aidonia To Launch New Clothing Line This Summer
Fresh from a scintillating performance at the recently concluded Reggae Sumfest in Catherine Hall, Montego Bay, red hot dancehall star Aidonia is set to launch his new clothing line within the coming weeks.

The deejay will be rolling out his apparel line for the summer. The collection will cater to both males and females with a line specifically for Read more

---
Mr Vegas Steals Spotlight At Reggae Sumfest 2014
"…feels good to get love from your home town after 17 years in dancehall music"   Read more

---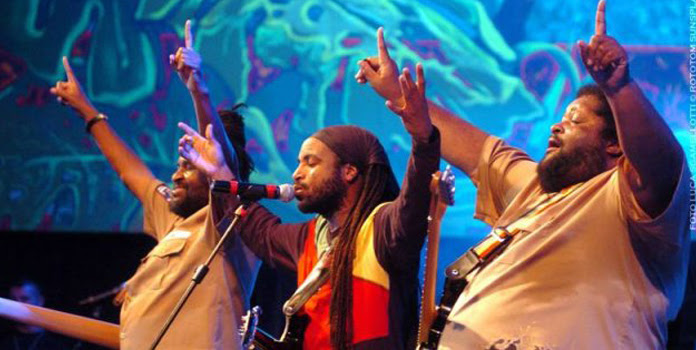 Reggae Heavyweights Inner Circle Partner with Elettro Incorporated Producers of the Inner Circle Free Mobile App
Passionate about making it simple for fans of Inner Circle have access to Videos, Streaming Audio  Read more & download

---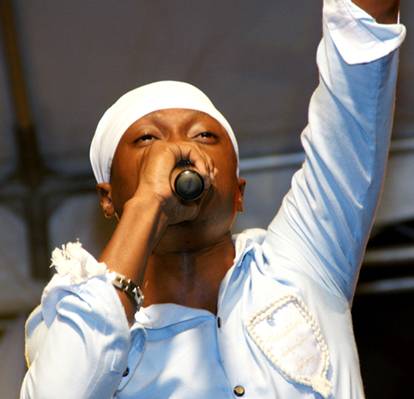 Teflon Goes EDM With New Album
Electronic Dance Music, also known as EDM, is becoming increasingly popular among partygoers globally and has even found its way onto the shores of Jamaica. Read more

---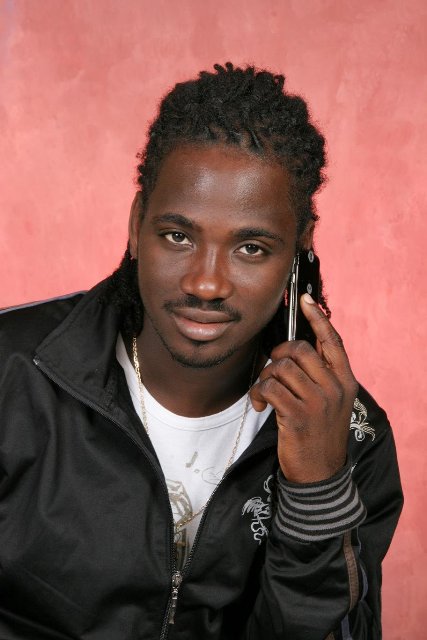 I-Octane and Bounty Killa Top Performers At Reggae Sumfest 2014 Dancehall Night
I-Octane and Bounty Killer were the top performers on Dancehall Night which started the three night line-up of performances set for the 22nd staging of the annual Reggae Sumfest.

I-Octane gave patrons a great performance while highlighting the ongoing feud between him and Mr. Vegas. The artist proved that he is capable of closing an event as big as Reggae Sumfest. Read more

---
General Degree Debuts on iTunes Top 10 with New EP 'Bambalam'
Iconic dancehall star General Degree makes a splashy return with his new EP Bambalam, now available worldwide from all major digital retailers (released on July 15, 2014) from FOX FUSE. Read more

---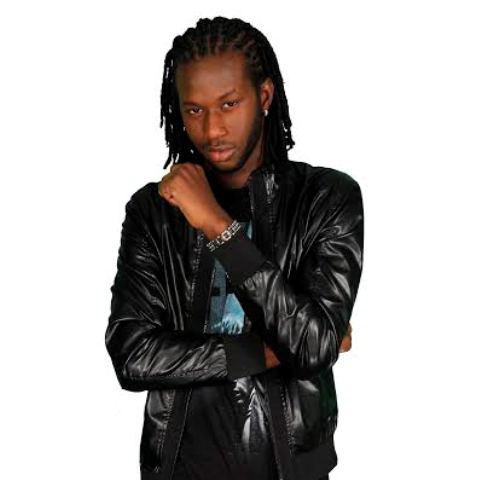 Markus Records Warns Public Against Imposters
Markus Records wishes to advise the public that he is NOT seeking money from anyone in order to raise funds in aid of his father. He also wishes to advise the public that anyone soliciting monies in aid of a concert for Buju Banton is fraudulent.
"It has recently reached me that there  Full story.

---
Busy 2014 summer schedule for Kalado
'Living The Life' is one of the new summer songs from raving dancehall act Kalado, whose star is definitely in the ascendancy. Read more

---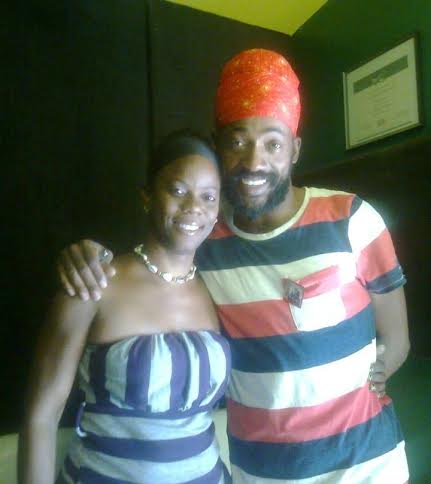 Lutan Fyah and Lady Virtue Make A Home In New Song
Barbadian Reggae singer Lady Virtue and Jamaican Reggae Star Lutan Fyah have joined forces for their new song A House is Not a Home.  Full story

---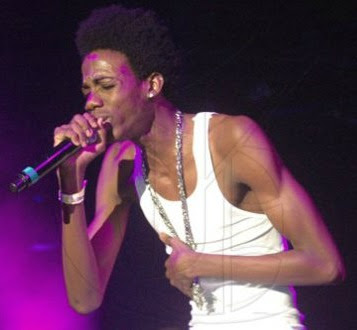 Nevis Prime Minister wants dancehall artiste Alkaline performance cancelled.
News reports out of Nevis say Premier Vance Amory, wants a concert featuring Jamaican entertainer, Alkaline, cancelled over fears of his social and moral influence on citizens.  Read more

---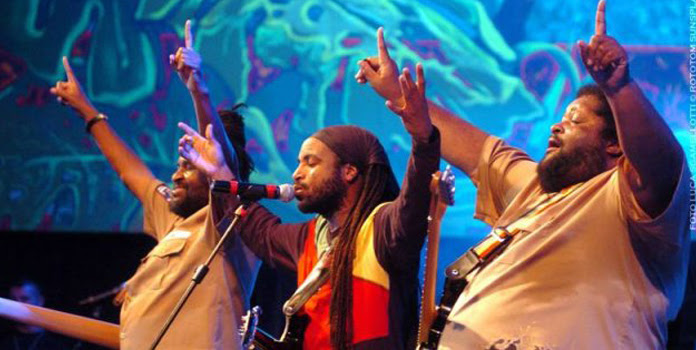 Inner Circle Performs in Front of The Biggest Crowd Ever to Attend The Festival of Lent 2014 in Maribor Slovenia
---
Major Lazers Walshy Fire teams up with Reggae artist Jesse Royal

Major Lazers Walshy Fire teams up with Reggae artist Jesse Royal to drop "Royally Speaking" on July 14th.  Read more

---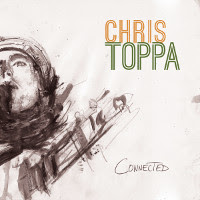 Chris Toppa released Debut album title 'Connected'
After the wide attention for the first music video "Long Time" we are proud to release the debutalbum "Connected" at the end of the week. Read more
---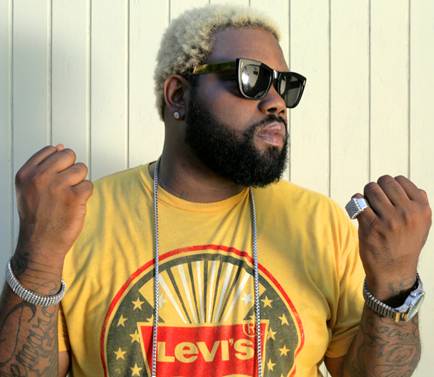 ---
Demarco tops British Dancehall Chart & nominated for 'Male Deejay of The Year'
Amidst wrapping the tenth episode and season finale for his now popular reality series 'Talk Yuh Mind', international Dancehall star Demarco has found yet another reason to celebrate following the announcement by  Read more

---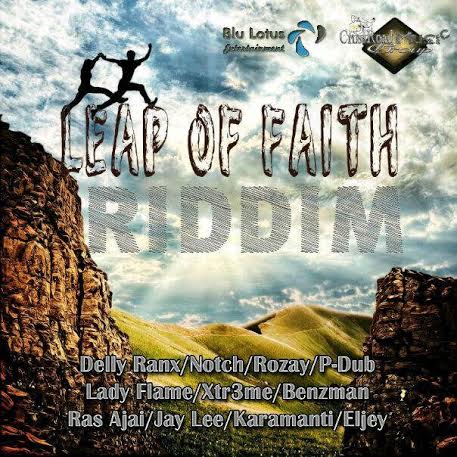 Crossroad Music presents Leap of Faith Riddim
Crossroad Music Group CRMG is an international record label with headquarters in Mandeville, Manchester (Jamaica) and Seville, South Spain (Europe).
 Read more

---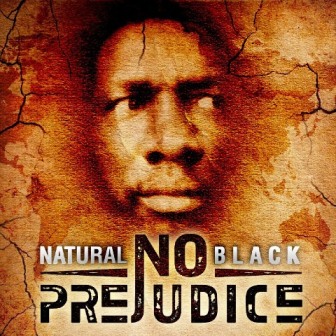 Natural Black Slated To Release His 14th Album "No Prejudice"
Renowned for his socially-conscious musical messages, Reggae star Natural Black is gearing up for the July 8th release of his 14th full length studio album titled "No Prejudice". Read more

---
Road Elf warns women about safety in the dancehall
After Recent reports linking the alleged death of a female patron in a dance in Jamaica to his music, Dancehall artiste Road Elf (formerly Terro 3000) has come out warning women to refrain from some dance moves once they aren't experts at them.

Reports indicated the named female patron was dancing to the 'Head Top 'Single by Road Elf featuring RDX when she slipped and landed on her neck.  Read more
---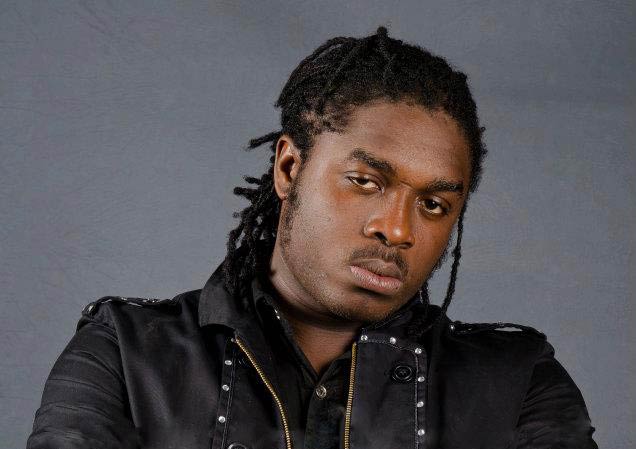 Reggae singer Jah Vinci to release his debut album 'Ghetto Born'
Dancehall/Reggae superstar Jah Vinci is set to launch his debut album, 'Ghetto Born'.  Read more

---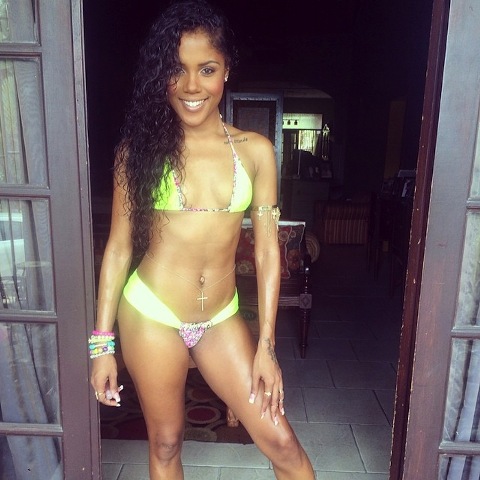 Denyque - How To Rave (Official Video)
Check out the official music video for singing sensation Denyque's 'How To Rave'.
The single is produced by E5 Records/Kao Arts on the Beach Life Riddim.
---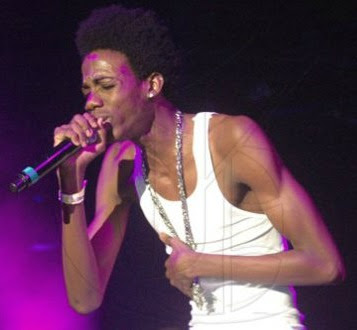 Dancehall artiste Alkaline hit By Scammers
Reports reaching dancehall reggae world are that scammers are collecting money from DJs, Selectors and Sound System operator for dubplates from Alkaline dubplates. Read more

---
"Sah Jam drops Dancehall Version to Wiz Khalifa 'We Dem Boyz'"
The public's eyes are once again on Jamiel Saddler better known to you as Sah Jam. This young man made a great move in 2012-2013 with his breakthrough single CANT STOP MY FLOW which shot to over 120k views on youtube , an amazing move for any young artist. Once again he is here giving you just what you need in this music industry, versatility. [Read more + listen]

---
Sean Paul, Demarco and I-Octane Confirm for The 2014 Montreal International Reggae Festival
Following the announcement of its first wave of programming unveiled last month, confirming the participation  Read more

---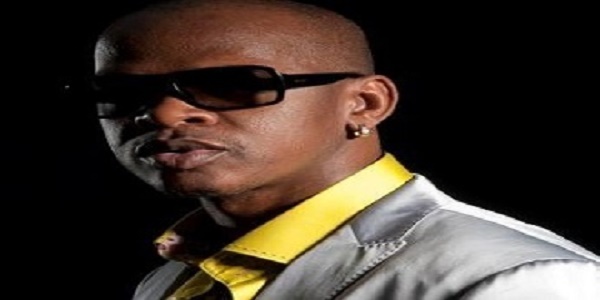 Mr Vegas said he ' Ready Long time' In New Diss Track
"If a war dem want mi ready long time… dem a dready long time, dem nuh steady long time…"

Ace dancehall DJ Mr. Vegas is in no talking mood as he answers in song to any DJ that wants to  More info here
 
---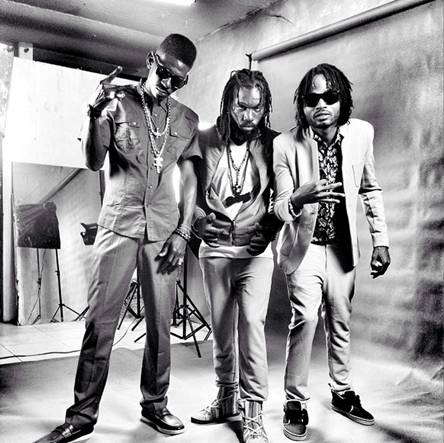 Bramma & S-Lock Family Tops The Chart With 'Have Dis'
After declining a lyrical challenge from resurgent deejay Mr. Peppa citing him as an unworthy opponent seeking attention, Dancehall artiste Bramma 'Di Gorilla' is solely focused on upping his profile as the start of summer approaches.  Read more

---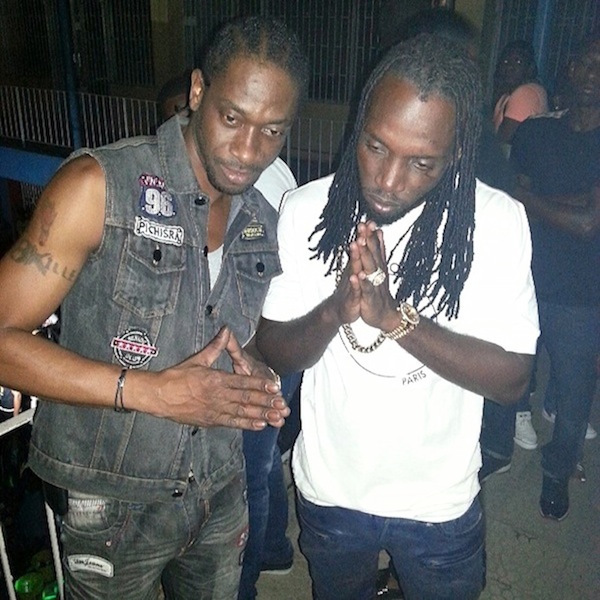 Dancehall artiste Mavado talks in-depth about Bounty Killer feud
Dancehall star, Mavado has opened up about his ongoing feud with former mentor and Alliance leader, Bounty Killer, claiming a lack of respect, among other things have cause the falling out between the two deejays. Read more

---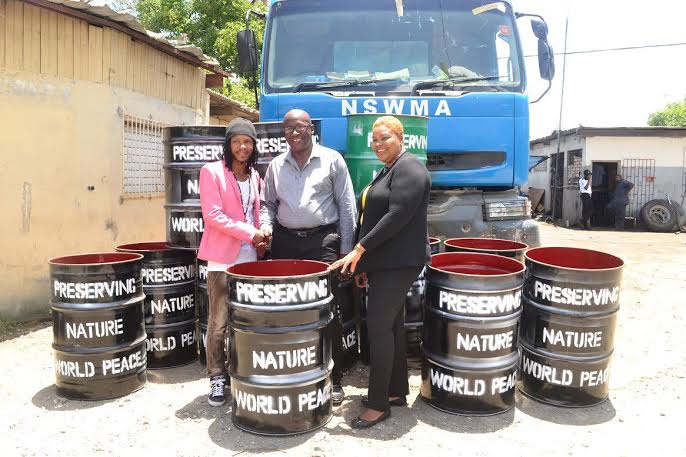 Reggae Singer Nature Donates to N. S.W.M. A (National Solid Waste Management Authority)
Reggae Artist Andre "Nature" Ellis has started a "Preserving Nature" campaign which intends to distribute garbage disposal bins to selected locations (markets, school, etc.) Read more

---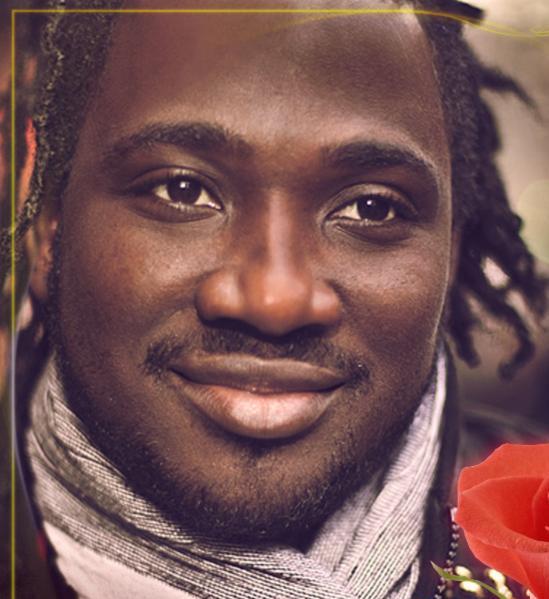 I-Octane, Mr. Vegas at odds over who should close Dancehall Night at Sumfest 2014
After headlining Dancehall Night at the 2013 edition of Reggae Sumfest, Dancehall/Reggae star, I-Octane has declined an offer by show organizers to close the show again this year, instead calling on Mr. Vegas, who questioned Sumfest's selection of Octane as the closing act last year Read more

---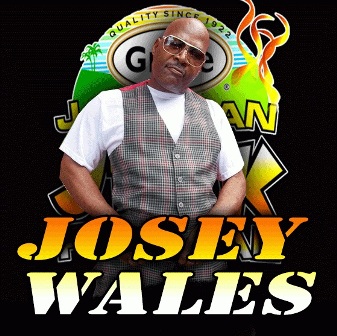 Josey Wales Returns In Fine Form To West Palm Jerk Festival
Dancehall veteran Josey Wales does it again! After making a triumphant return to New York recently, Florida's West Palm Jerk Festival on Sunday saw the deejay in fine form thrilling both young and mature members of the audience. Read more

Melissa Steel Debut Single 'Kisses For Breakfast ft. Popcaan out 14 July, 2014
Atlantic Records is proud to introduce new singing sensation, Melissa Steel. The 20-year-old Bradford native will release her debut single 'Kisses For Breakfast' featuring Popcaan which is Mista Jam's 'Jam Hot' record this week, on 14 July. Read more

---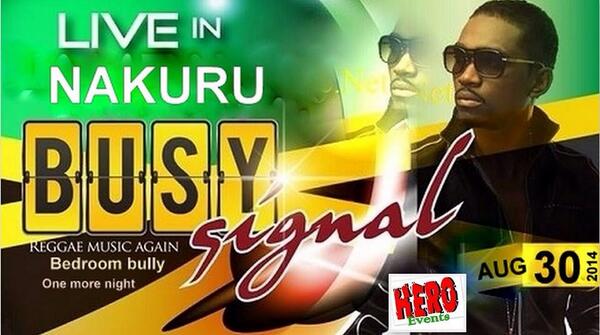 Dancehall/Reggae Singer Busy Signal to Perform in Nakuru
After Konshens made his way to the 254 in April, yet another Jamaican big-shot might be on his way. Read more

---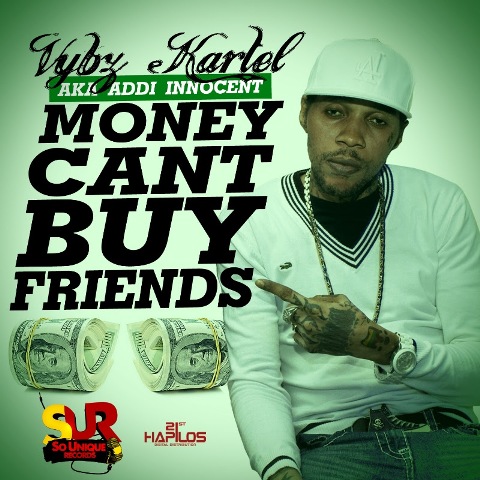 Hot New Releases: Miss O, Vybz Kartel, Box Food Riddim,Badness Riddim & Fire Supreme Riddim
SoUnique Records presents Vybz Kartel aka Addi Innocent with "Money Can't Buy Friends". It is without doubt that the sentiment was often felt by the international dancehall star as he sings "Nah spend money mi a spend some time". Read more

---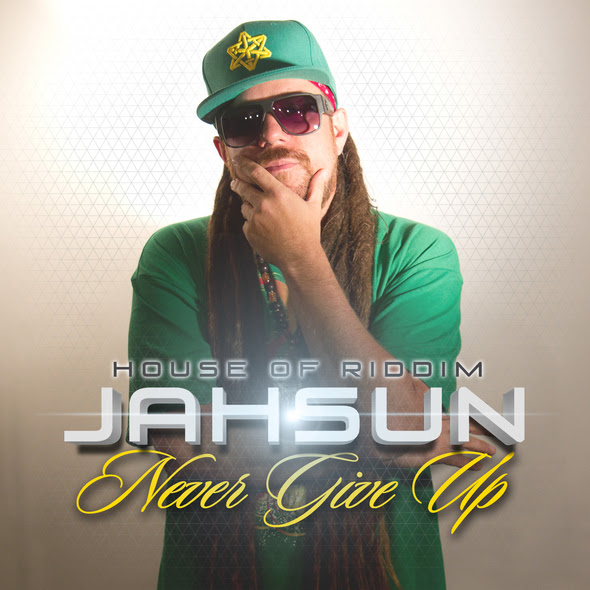 Jah Sun - Never Give Up OffIcial Music Video
Californian based artiste Jah Sun teams up with Austrian label House of Riddim and creates a feel good anthem!. [Watch Video]
---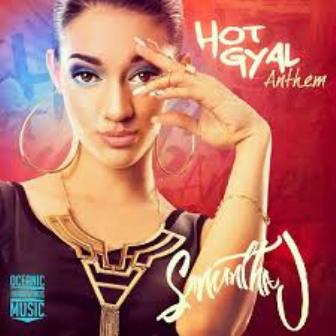 Singing Sensation Samantha J inks deal with Columbia Records
Teenage Jamaican singing sensation, Samantha J, who burst onto the music scene last year with her hit single, Tight Up Skirt, has signed a record deal with major American label, Columbia Records. Read more

---
Queen Ifrica pulled from New York show follow gay rights protest
Revered Reggae singer, Queen Ifrica has been axed from a show she was scheduled to perform Saturday night Read more

---
Queen Ifrica Under Fire From Gay Rights Activists in Queens, New York.
Queen Ifrica, known for her biting anti-gay lyrics and homophobic public statements, is slated to Read more

---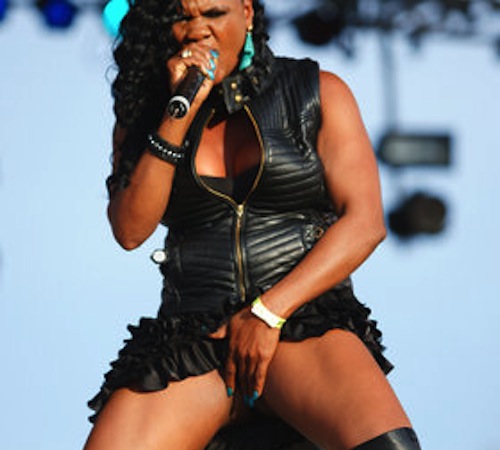 "Lady Saw putting finishing touches on her 8th studio album"
The Queen of Dancehall, Lady Saw is putting the final touches on her eighth studio album, set for release this July under her Diva's Records label, marking her first full-length album since 2010. Read more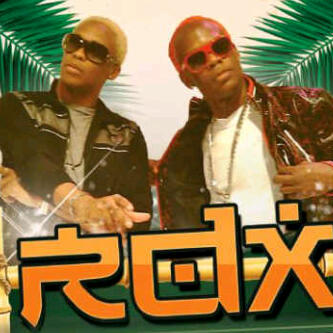 RDX 'Bum' Explodes On The Scene With Huge Viral Success
Shrouded with naysayers as soon as the video was posted,RDX's viral visuals for ladies summer anthem "Bum" has garnered a healthy 27,000+ views within the first week. Read more

---
"Tarrus Riley Announces 'Love Situation' UK Tour"
Jamaican singer TARRUS RILEY has announced his first major headline tour of the UK. The star, whose "Love Situation" album topped the Billboard reggae chart worldwide recently will be performing at the following dates - Read more

---
Deejay Klaryti steps from the shadows of older brother Red Rat
UP-AND-COMING deejay Klaryti is stepping out of his older brother's shadow to carve a name for himself as one of dancehall's elite. Read full story

---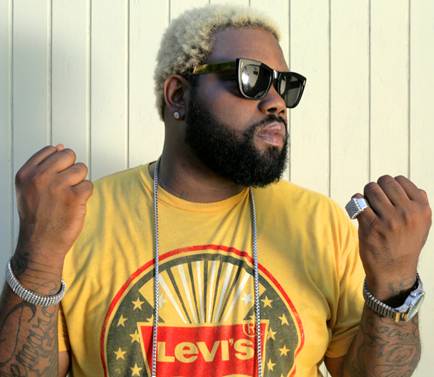 Demarco Makes Triumphant Return to Uganda
Globetrotting Dancehall superstar Demarco made a triumphant return to the African continent over the weekend performing to a mammoth gathering on Saturday night during the Club Music Street Jam held at First Street, Industrial Area. Read more

---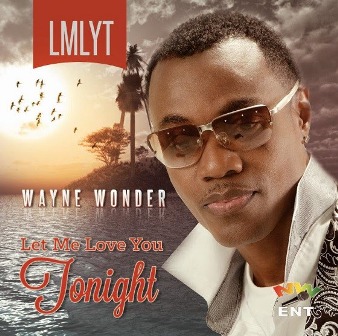 Reggae Singer Wayne Wonder Does It Nature's Way
Let Me Love You Tonight is featured on Wayne Wonder's upcoming album Sweet Songs and was produced by Nature's Way Entertainment. Read more

---
Pamputtae Releases Video For 'Nuh Problem'
The promotion of dancehall artiste Pamputtae's latest single Nuh Problem has been amped up thanks to the release of the accompanying video. [Watch Video]

---
RECENTLY ADDED TO DANCEHALL REGGAE WORLD

---
Table Of Content

Here you'll find interview/interviews done with some of dancehall and reggae music's top artists
Dancehall reggae articles, Dancehall and reggae music have made a great impact on many lives, countries and society at large.
Meet Our Fans...The Real dancehall reggae fan and Dancehallreggaeworld.com fans
Welcome to dancehall reggae world Site Search. Used our site search box to find exactly what you are looking for..
DRW Press release (Dancehall Reggae World) - Submit your dancehall reggae press release to us here at dancehallreggaeworld.com.
Do you have a dancehall, Jamaican or Reggae music website, We can have greater success by doning dancehall reggae links exchange. Links exchange will help with both of us exchanging
Do you have a question about dancehall or reggae music? <b>Ask Me Now!</b> It's free and it's easy to do!
Welcome to dancehall reggae directory - This is the most affordable online directory promoting everything pertaining to the dancehall and reggae music industries.
The Dancehall and Reggae Blog keeps you up-to-date with all additions and changes to made to dancehallreggaeworld.com web site. Subscribe here.
The a list of all the upcoming festivals in jamaica, dancehall, clubs, sumfest, nam and jam among many others. All are listed here
Dancehall-Reggae news...For the latest in up-todate dancehall and regggae news. We are the first in line.
The use of Ganja in Dancehall. Most patrons attending dancehall sessions also uses Marijuana.
Top sound systems..Across Jamaica and most countries in the world are now boasting about there sound system/selectors and equipments.
"Dancehall Religion and Reggae " Most religion are against dancehall music they consider it as being crude or slack because of its sexual tones.
Tony Matterhorn (Dufton Taylor), "The Man from Mars", "Tony Mentally Iill" is one of the best sound system selector in the
Spanish Reggae was started in Panama in the late 1970's to early 1980's.
"Dancehall Bashment" You may asked what does that word means?. This is just another word for a party or dancehall session. This dancehall slang was used to discribe dances and parties during the late
Japanese Dancehall. Jamaica's music in the East. Since the past few years dancehall has become a major player in the music scene in Japan.
These dancehall terms slangs are only used in the dancehall or parties and clubs by selectors/dj when toasting the micophone to give more vibes to the patrons.
Dancehall Gospel, Gospel reggae music, what is this?. Most people would say. This is the same gospel music that you love and enjoy today,
Jamaican Dance Music! Jamaica music has certainly come a far way. From Ska, Rocksteady, Mento, reggae dub, Rubba Dub, Reggae Music and Now Dancehall.
"Online reggae streaming also Dancehall music can now be enjoy anywhere in the world through the intervention of online radio stations.
Download free mixes and sound effect. Dancehall and reggae mixes from the 1960-current, Are you a fan of culture music or hardcore dancehall and reggae?. available here.
shop dancehall and reggae related items
Dancehall videos is the recording of a short movie clip for a song done by an artiste or group, Most of the times there is a lot of drama displayed in it.
Sound System like Dancehall music started in the 1980's and ever since played a great part in the development of dancehall and reggae music.
Ska music was originated in Jamaica in the 1960s. It is a combination of Caribbean Mento, Calypso, Jazz and Rhythm and Blues.
The Broadcasting Commission is a statutory body which was established in 1986 to monitor the electronic media in Jamaica. It was first called the Broadcasting Authority. They have recently came down
Reggae Dub Poetry is just a sub-genre to dancehall and reggae music genre.
Rocksteady originated in Jamaica in the 60's. This genre of music was influence by Jamaican Mento, R&B and Jazz, It is also a derivative of Ska Music.
Technology in the dancehall and regge music industry has come a far way just like any other industry.
Jamaica steel drum music has improve imensely since the first beat in the 1970's. The steel drum or steel pan as it's called in the West Indies was invented in the late
"Rastafarian". is a religion which we must give a lot of credit for the huge sucess of dancehall and reggae music worldwide.
Reggaeton the music of Panama, Latin America and Puerto Rico. Started in the 1970's in Panama but was adopted by Puerto Rico in the early 1990's.
Dancehall music is a genre of Jamaican popular music that originated in the late 1970s.
"Reggae artists". Reggae music is a genre of Jamaican music developed in the 1970s. This was originally more roots, Rastafarian geared and religious.
New Reggae Artists also Dancehall artists in the music industries. Everyday there are new artists trying to get a break onto the music scene.
Beenie Man "Anthony Moses Davis" was born on August 22, 1973 in Waterhouse Kingston St. Andrew. He is also known as "Ras Moses
Dancehall and Reggae music Affiliated, and Booking Agency this is your page.
Chimney Records is one of the most sought after producer in the dancehall Reggae business.
"Montego Bay" locals say <b>Mobay</b>. This is also our second City, the Tourist capitol, and the "Entertainment Capitol" of our beautiful Island Jamaica.
Dancehall dance moves - Since the inception of dancehall music in the 1980s, there has being a lot of creative dance moves which are sometimes acompanined by a song with the same name.
Dancehall pictures..As the saying goes a Picture is worth a thousand words.
popular night clubs
Learning reggae dance! Or we should say, Learn HOW to dance reggae and dancehall music!
"The Jungle Night club". Located in Negril Jamaica is regarded as one of the top night club on the island today. It has two floors on the first is
"Dancehall Night clubs"Have you ever been to one of these club?. Well if you have'nt you are certainly missing out on a lot
Dutty Fridaze was born in fletcher's land Kingston Jamaica. This is a weekly party which is held on Fridays and goes on until around 8am Saturday
Germany sound systems have also carved out a piece of the dancehall and reggae music industry, and have become a force to be reconked with.
"Advertise with Us"!. Are you a promoter of a dancehall or reggae event?. We are offering you the chance to be the first on locals and internationl lovers of this unique genre of music.
Subscribe to our Dancehall reggae newsletter. This will let you know whenever any new Web pages appear on Dancehall and Reggae.
Contact us if you have a question or suggestion about dancehall , reggae or an Artiste.
About Us - Dancehall reggae world.com is owned and operated by Kenroy and Shermaine Gayle. We currently reside in Montego Bay, Jamaica.
Our privacy policy - We recognize that your privacy is important. This document outlines the types of personal information we receive and collect when you use dancehallreggaeworld.com.
jj
Jodian Pantry - "Music speaks what cannot be expressed, soothes the mind and gives it rest, heals the heart and makes it whole, flows from heaven to the soul..."
Top Reggae Songs - Our list of songs are the <font color="red">Hottest</font> and newest songs that you will hear, should you go to a club, parties, reggae sessions, dancehall sessions or festivals.
Dancehall-Reggae culture,Dancehall is a polular type of music originated in the late 70s in Jamaica it is also known as bashment. Reggae music was started in the early 70,s with artists like Bob Ma
Listen and Download Live dancehall and Regga Music Recording here.
Reggae Lyrics - Sometimes you might hear a dancehall or reggae song that you fell in love with and would like to get the lyrics for it.
Dancehall and Reggae music Passa Passa/Gossip. This is where all the news and information about artists, producers, DJs,
Zip 103 FM, Your high energy station. Playing the hottest and freshest dancehall and reggae music in Jamaica.
The Merital family was formed in a Garrison community called Flankers, Montego Bay, Jamaica.
TUGG - The west coast of Wisconsin is not typically thought of as a hotbed of alternative reggae music.
The Green - Four extraordinary talents, one scene-shaking reggae band.
Ninja Man - "The Don gorgon, Double Ugly, Brother Desmond, Gun Pon Teeth" is one of Dancehall and Reggae music most controversial artiste.
Damian Marley aka Junior Gong was born on July 21, 1978 in KingstON Jamaica.
Terro 3000 (born Clifford Hall) has been in and around the music business since 2002 honing his craft and laying the foundation in order to maximize the longevity of his career.
LADY KEYZ merges Rap, House, R&B and reggae in an unapologetic fusion that sets her apart. Her rhymes are a mix of pundit lyrics in a methodic tone that bring
Dancehall artiste QQ - Although Labor Day weekend is the no work, all rest and play dedicated weekend of the year, there was no rest in sight for the young dancehall star as he took over
Michael Orlando Kelly a.k.a. Simon Splinta was born on the 19th day of February 1980 at the Victoria Jubilee Hospital Kingston, Jamaica and is the third of eight children.
Reo Soul - Struck by the beauty of rhythms and soul, music found its way in the life of the young, intelligent, and talented songwriter and upcoming artiste.
Warrior love band is one of the most talented young bands in Jamaica today.
Wayne Wonder Named Von Wayne Charles on 26th of July 1972 in Buff Bay Portland, Jamaica. Wayne is a songwriter/singer, whose genre of music is reggae, dancehall, r&b and hip hop.
"Elephant Man" (O'Neal Bryan) was born on September 11, 1977. He is also called the "Energy God" because of his high energy performance which he always deliver.
Chaka and Pliers are the most successfull duo in the dancehall and reggae music industry today.
"Sizzla Kalonji" one of the most controversial dancehall and reggae artiste in the business today. Birth name Miguel Orlando Collins on April 17, 1976 in St. Mary Jamaica.
"Rest in Paradise mi bredda Roach, a nu just now. A nuff help u help mi ina music from before mi buss til now, mi an nuff other ghetto youth," were the heartfelt words
Belizean reggae rising star Tanya Carter has debuted her video for herlatesttrack 'Mr DJ Boy'.
Lee Scratch Perry otherwise known as the upsetter was born on March 20, 1936, in Kendal Manchester Jamaica birth name Rainford Hugh Perry .
Shabba Ranks! (Rexton Rawlston Fernando Gordon) aka Mr loverman and Co-Pilot was born on January 17, 1966 in the parish of St. Ann Jamaica.
Reggae singer Desmond Dekker was born Desmond Adolphus Dacres in St. Andrew, Jamaica. He grew up in Kingston and attended the Alpha Boys' School.
DJ Tippy - Dancehall and Reggae music is one of the most loved music across the world. Each day we have new talent emerging onto the scence, from Singers, Deejays, producers to players of instruments.
Millie Small born Millicent Small on October 6,1946 in Milk River Clarendon Jamaica. Her musical career started in her early teenage years.
UB40 is a British reggae group which was founded in 1978 in Birmingham England (UK). This band/Gourp is considered to be one of the most sucessful reggae group out of Europe.
Alaine Laughton - Songwriter, reggae singer and Actor was born on September 21, 1978 in New Jersey USA.
Augustus Pablo (Horance Swaby) was born on June 21, 1953 in St Andrew Jamaica. He was a Instrumentalist, Keyboard player and a Producer.
<b>Bushman</b> is a reggae artiste out of the parish of St. Thomas Jamaica. He is a die hearted rastafarian since and he entered into this religion since the age of two.
Reggae singer and Dancehall Deejay Peter Metro birth name Peter Clark was born in 1960. In kingston, Jamaica.
Burning Spear ("Winton Rodney") was born on March 1, 1948. He is a son from the Parish of St. Ann Jamaica.
Singer Derrick Morgan Born on the 27th of March 1940 in Clarendon, Jamaica.
Everton Blender (<b>Everton Dennis Williams</b>) - The reggae singer with the smooth, crooning, tenor vocals.
Mutabaruka Reggae music history and life. He was born on 26th December 1952 in Rae Town Kingston Jamaica. He grew up as a Catholic but later change to the Rastafarian Religion.
Upcoming dancehall artiste Lejah is upbeat about his musical career and how the fans have welcomed him with open arms.
GT Muzik recording artiste Teknique dropped out of college in the United States in 2010 to pursue his music career.
K Sly - New upcoming artiste straight out of south Trinidad, with the hit single "Baby I Love You".
D'vercity - Born Leroy Christopher Anthony Griffiths on August 18th to Yvonne Dale and Leroy Griffiths Snr. He grew up surrounded by music.
Propally - Intent on etching his name among the scribes of the Jamaican music industry after several daunting years;
Khago or should I say "Chicago. Birth name Ricardo Gayle, he is a reggae artiste from the parish of St. Ann Jamaica.
Tessanne gives powerful performance on The Voice - Hailed as a possible winner
Reggae music sites - There are a lot of good reggae music websites promoting and providing very top information about this genre of music call reggae, which was originated in Jamaica.
Raggamuffin music also known as Ragga. It's a sub-genre of dancehall and reggae music. This genre consist primarily of electronic music.
Top Reggae Festivals in Jamaica. Below is a list of some of the most fulfilling top festivals in Jamaica.
Reggae Videos, this is the recording of a short movie clip for a song done by a reggae artist or group.
This page is dedicated to the month of October 2013, here you will find all the latest information on dancehall and reggae music.
Lively up yourself was released in 1974 on Bob Marley and the Wailers album titled "Natty Dread".
Reggae Singer Protoje born on June 14th, 1981 (Oje Ollivierre) is one of the freshest face in the dancehall and reggae music business today (2010).
Tarrus Riley (sing singy) born in 1979 as Omar Riley in Bronx New York. Tarrus is the son of veteran Jamaican singer Jimmy Riley. formerly of the vocal trio
Rising Jamaican reggae/dancehall sensation Vagan, born Shaquille Simpson is determined to carry on his family tradition by making a great impact in the music industry.
Reggae Singer Peter Tosh born Winston Hubert Mcintosh on 19th of October 1944 in Petersfield, Westmoreland, Jamaica.
Still within the midst of her teenage years, Jamaican music's fast-rising young sensation, Samantha J has already accomplished more feats at the age of 16 than many established acts,
This page is dedicated to the month of November 2013, here you will find all the latest information on dancehall and reggae music.
Libran - The name of a new and aspiring addition is being added to the growing and impressive list of stars of Jamaican reggae music.
Colin Levy, Chardavid aka Iley Dread, singer, songwriter, producer, began his humble beginnings in Hanover, Jamaica and later migrated to Canada and emerged onto the Canadian Reggae scene in Montreal
January 2014 - Dancehall & Reggae Music, News, Gossip videos and more
The Mau Mau Warriors - The Birth of Icientcy Icienty's mother. Eliza Ms Shirley Temple from Clarendon, Father Edmond Painter Williams from St Elizabeth, met in Jones Town while looking f
King Stitt is the reggae artiste who is the King of toasting in dancehall and Reggae music.
The Year 2006 saw the birth of some young producers and Top dancehall riddims, One noteable producer for that year was Stephen Di Genius McGregor.
Reggae music singer J Boog, The singer of Samoan descent was born in Long Beach and raised in Compton, California.
There are many words which could be used to discribe "Carlton Hylton" aka Ghost. He can be discribe as been unique, sensational, soulful, dynamic and sexy.
Known for his reality lyrics, Guidance is definitely not a pretender.
Montego Bay-based deejay Rhyme Minista (Minister) knows all too well about gun violence in the ghetto as his mother and two siblings died violently over the past couple of years.
Rickey Teetz (Ricardo McLean born in 1983) is one of western Jamaica's brightest young recording artiste.
Dancehall Reggae artiste Mr Lexx, the artiste who's real name is Christopher Palmer is one of the dancehall music industry fashion Icon.
DJ Khaled the man who wears many hats, He is a music Producer, Radio personality, Dj and Record label executive.
February 2014 - Dancehall & Reggae Music, News, Gossip videos and more
DancehallReggae Music in Guyana. Dancehall and reggae music is fast becoming the main music of choice for the people of Guyana.
ZJ DJ Liquid (Michael Brissett) AKA Liquid and Lippo is consider to be one of the Top Disc Jockey, Radio Personal and now upcoming recording artist.
Queen Ifrica the Fyah Muma. Born Ventrice Morgan on March 25, 1975 in the hills of Montego Bay, St James, Jamaica.
Reggae singer Stephen Marley was born on April 20, 1972 in Wilmington, Delaware, USA.
DJ Nicholas, birth name Nicholas Vacianna Eccleston, Born the 29th of October and known in his early years as Nameless and sang mostly violent gun songs and explicit lyrics.
Alborosie is a reggae and dancehall singer who was born in Marsala, Sicily in Italy (1977).
Abajonai (pronounced ABA-JO-NYE), born Hughgan Thompson in the rural community of Golden River, Above Rocks, St. Catherine, lives his life and create his music based on a
Aria Morgan was a name given by her father, Owen Morgan a very gifted traditional gospel musician who must have been discerning when he named his second daughter of three an opera solo.
Fiwi Tube is a dancehall dvd magazine operating out of Montego Bay, Jamaica.
Trenchtown Rock - What and where is Trench Town?. This is a community located in Kingston Jamaica.
Dancehall permit letter or police permit - If you are planing a dancehall session or a party in Jamaica, you'll need the permission of the local police in your Town/area.
Calvin Curtis Whilby a. k. a. Prodigal Son was born in St. Catherine, Jamaica, in 1976. He was raised by his grandmother, a Godly woman who made sure he grew up in the Christian church.
Cocoa Tea born Calvin George Scott in Rocky Point Clarendon, Jamaica on September 3, 1959.
Nateshia Lindsay AKA Ms Thing, also referred to as Muma Thing, was born and raised in Kingston Jamaica on September 15, 1986.
Sky Fm Reggae - This is an Internet radio station which plays what is called root Reggae.
Reggae singer George Nooks also known as Prince Mohamed was born in 1958 in Kingston, Jamaica.
When you think of reggae music in Johannesburg these are the names which readily comes to mind, Lucky Dube, Nkulee Dube, Harley and the Rasta Family, Colbert Mukwevho, Rasta Rebels and many others.
Dancehall Reggae artiste Assassin Agent Sasco who's real name is Jeffrey Campbell has being creating a stir in the dancehall and reggae music industry with his the released of some of his latest singl
Heflya Nya is slowly becoming a household name in Jamaica and the Caribbean since the release of his single
World Clash 2012 - One of the biggest dancehall event returned to Pier One in Montego Bay, Jamaica on April 12, 2012.
Squeeky Plus was born in St.Thomas, Jamaica. St.Thomas, an area not exactly noted for a fertile reggae scene, and miles away from major recording studios and recording labels in Kingston.
Born Milton Jackson (Stamford, CT), Phorein grew up in the rural district of Salt Spring, Montego Bay Jamaica. Phorein's love for music began at an early age. Similar to other kids his age attending
Rooby Man - Multi-award nominated and winner of the Chicago Music Award's Best Reggae Entertainer of the Year, Roobens Steve Dieujuste, is often described as expressive, innovative, energetic and rous
ELJAI was born Lloyd Carlton Mcfarlane Jr. in Belize City, Belize.
Fanton Mojah was born on August 5, 1975 in St Elizabeth, Jamaica.
Promising young Reggae star, Spechinal has returned to the forefront with another track that's sure to win the hearts of his growing female fan base.
Dancehall artiste Alkaline has received strong backlash from dancehall fans following the release of a controversial single on So Unique Records Igloo rhythm in which he endorses anal-stimulating sex.
The brainchild of Dennis Campbell, was built and mobilized in 1994. Nite traxx sound started as a competition sound system in the car stereo arena and went on to win over 60 trophies island-wide.
RETV - which means Reggae Entertainment Television ! the number medium for dancehall and reggae music videos and also interviews, party riviews and interviews.
Stashment Records and Production Company is about music entertainment. They are bringing young talented artiste to the world. They are here to entertain with our clean and vibrant music.
Reggae Music singer Chris Demontague new single "Just The Two of Us" a big hit in Jamaica.
Maurice 'Spoonie' Parkes is known in the streets asa dance promoter and also as a dancer alongside the iconic Bogle and John Hype before venturing into producing with his label, Old Spoon Production.
March 2014 - Dancehall & Reggae Music, News, Gossip videos and more
Reggae and dancehall music have now landed in India. These genres of music which originated in the small caribbean island of Jamaica, is really spreading its wings.
Dancehall reggae artiste Dandexx, the artiste who's real name is Kirk Brown is base in Los Angeles, California.
Tessanne Chin born September 23, 1985) is a Jamaican recording artist, best known for winning Season 5 of NBC's reality TV singing competition The Voice as part of Adam Levine's team.
Following the success of his most recent single, 'Time', singer Dann I is on a musical roll, as he pushes the envelope with his brand new single, 'Uncle Come'.
Marika the first lady of Polish Dancehall and Reggae music.
Navino is one of dancehall and reggae's music fastest rising Deejay.
Reggae-dancehall firebrand,Saba Tooth,has been able to soldier on with his revolutionary brand of music despite crippling personal tragedies.
I know you are here because you are searching for the birthday of your favorite dancehall and reggae music celebrity.
Western Jamaica top DJs, these djs are presently the hottest on the western side of the island.
April 2014 - Dancehall & Reggae Music, News, Gossip videos and more
---
Stories You Might Have Missed

| | | |
| --- | --- | --- |
| Dancehall artiste Flippa Moggela Could Get 25 To Life in Prison | The ten richest Jamaican Dancehall & Reggae Music Entertainers | Chronixx Received a Personal Congratulation from Mick Jagger |
| | | |
| ZJ Wah Wa charged with multiple offences in American lottery scam probe | I-Octane, Mr. Vegas at odds over who should close Dancehall Night at Sumfest 2014 | Mr. Vegas Replies to I-Octane, says "badmind" not in his DNA ! |
Custom Search
---
Lyrics ~ Videos ~ News ~ Whats New ~ Articles ~ Booking ~ Frontpage
Contact us :  BBM: 29C40711..Tel:1876-837-7665..1876-395-8008 or

 INFO@DANCEHALLREGGAEWORLD.COM  for information on how to get your information posted on our site.
---


SEND ALL DANCEHALL AND REGGAE MUSIC RELATED ITEMS TO INFO@DANCEHALLREGGAEWORLD.COM