Ska Music
"The Music Of The 1960's"

Ska music was originated in Jamaica in the 1960s. It is a combination of Caribbean Mento, Calypso, Jazz and Rhythm and Blues. In early 1960s Ska was the dominant music genre of Jamaica.
(According to Wikipedia music historians divided the history of ska into 3 periods:
1. The Original Jamaicans Scene of the 1960s.
2. The English 2 tone ska revival of the late 1970s.
3. The Ska movement which started in the 1980s in the US and rose to Popularity in the 1990s.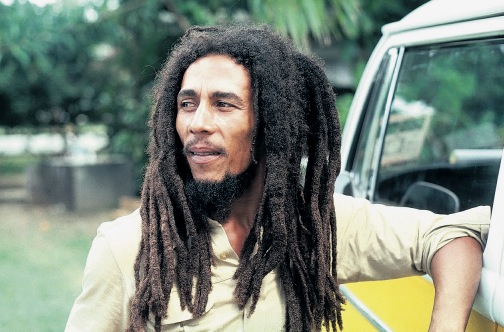 Bob Marley
This genre of music is upbeat, Quick and exciting. It can be characterized with a drumbeat on the 2nd and 4th beats (4/4 times) and with the guitar hitting the 2nd , 3rd and 4th beats.


"Studio One" is said to be the godfather of all recording labels in Jamaica. Started in the 1950's it was owned and operated by Clement "Coxsone" Dodd and is said to be responsible for the birth of Ska and Rock-steady. Skanking is the style of dancing that goes along with the music. This is really easy to do, the legs do "The running Man" , bending the knees and running in place to the beat.
The arms are bent at the elbows, with hands balled into a fists, and punch outwards, alternating with the feet.
Pages related to Ska Music

Pages related to Ska Music
Ska & Rocksteady Music Festival For Kingston, Jamaica
Kingston, Jamaica the birthplace of Ska and Rocksteady music, two of the most popular musical genres played around the world today, will host the 1st Annual …
Ska Authentic Album from the 1960
Track Listing 1. Skatalites - Lee Harvey Oswold 2. Skatalites - Bridge View 3. Skatalites - President Kennedy 4. Lee Perry - Mother …
Ska Bonanza Album from the 1960s
This album Ska Bonanza features some of the best Ska Music from the 1960s. This is availble for free download. Track Listing 1. The Skatalites …
Skatalites co founder Lloyd Brevett son shot and Killed
Just hours after collecting an award on behalf of his father's band, the legendary Skatalites, Okeene Brevett was shot dead in his home community of Seaview …
Ska Madness Volume 2 by Rhoda Dakar
Ska Madness volume 2 is out. It was on January 16, 2012. Universal Music / Spectrum Audio Since its release in January 2010, Ska Madness! Two years …
The Living Legends Collection - Eric Montty Morris
Ska Legend Eric Monty Morris Set to Release Debut Album 50 Years in The Making ORLANDO, FL, MARCH 27, 2011 – With a career spanning some fifty years …
dance hall crashers ska punk band
Dance hall or Dancehall crashers (DHC) is a Ska Punk band which was formed in 1989. The Band is located in Berkeley, California USA The band was …
Return to Dancehall Reggae world homepage from Ska Music
Return to Reggae music page from Ska Music page

Articles On Dancehall Reggae World You Might Have Missed ......
Jun 23, 18 07:25 PM

Bluugo Magnum King Robbed at Gunpoint - The 2018 Magnum Kings and Queens of Dancehall competition winner, Bluugo, said he is grateful to be alive after he and a member of his team were robbed at gunpo…

Jun 23, 18 03:36 PM

Reggae Gospel Music - What is Reggae Gospel Music one might be asked? Like dancehall Music, this form of Reggae music originated in the mid-1990s.

Jun 23, 18 01:52 PM

Bucky Jo - Champion Buzwakk Records