Find the Best Dancehall Gospel Music Information Here

Dancehall Gospel,Gospel reggae music, what is this?..Most people would asked. 

This is the same gospel music that you love and enjoy today, only that it's recorded on dancehall riddims/beats.
This genre of music was started in the early 1990's. Some churches under the christian religion still don't accept this type of music for praise and worship.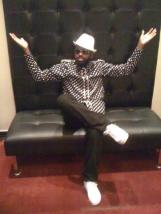 Artistes such as Papa San, Goddy Goddy, Dj Nicholas, Prodigal Son and Lt. Stichie are just a few amongst many others who are performing this genre of music.

If you should listen to any track recorded by these artistes it will sound just the same as the regular reggae music, only that the lyrics are about Jesus Christ.
This genre of music is not accepted by some religion because they are saying "Dancehall have no part in the Church".
I asked a christian "what do you think about this genre of music?". Her response was, "there is no scripture in the Bible that you said what type of riddim you should listen or dance to or how gospel music sound".
If you should ask me what is my take on this?. Personally I don't have any problem with it. As the verse from the Bible said "Render Your Heart And Not your Garment".

Pages related to Dancehall Gospel
What's Your View On This Topic?
What do you think about Dancehall being integrated with Gospel music? Share it!
Here's What Other Visitors Have Said
Click below to see contributions from other visitors to this page...

Return to Dancehall and Reggae Music Home