Street Dance Party on the Corner

"Street Dance" is Partying on the corner, a chance to enjoy some of your favorite food, learn the latest dances and also get to hear the hottest tunes across all genre of music.
This includes the setting up of a sound system on the road way, Plaza or at a Bar along the road way.

These type of parties dates back to the 1980's.
Planning on attending or promoting one of these type of party? You will need a popular sound system, a Permit and a spot on the road where patrons will be comfortable, this must also be approved by the head of the police in your area.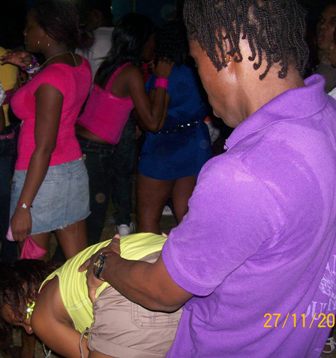 By law the party should end at 12:00 midnight on Sunday-Thursday but on Fridays and Saturdays it's permitted for you to continue until 2:00am failure to follow these procedures can and result in your party being turned-off by the police and the sound system being seize.
One of the most successful party is passa passa which is held in Kingston Jamaica.
Interested in attending one of these parties? Be present and you are sure to enjoy yourself.
You will also be able to learn the old and new moves such as Rubba Bounce, warm-up, Skip-to-ma-lu and summer bounce among others.
You will also be entertained by the sound system as they will play the hottest tunes across all genre.
Are you coming to Jamaica?, or probably you are living here, I would encourage you to attend at least one of these party to get the experience. Have a Passion about a product or Experience this could make you money

Pages related to Dancehall Street Dance

Return to Dancehall and Reggae Music homepage from Dancehall parties