1960s Reggae Music, a Brief Look Into Its History
The foundation of Jamaica's music was laid in the 1960s. These were also the early days of ska and Rocksteady.
Some of the names which readily comes to mind from that era are, , The Flames, The Sensations, The Techniques, Phillis Dilon & Hopeton, The Paragons, The Jamaicans, The Sensations, Dobby Dobson, The Silverstones, King Stitt, Duke Reid, Den Roy Morgan, Desmond Dekker, Prince Buster,Ernest Wilson, Ethiopians, Heptones, Delroy Wilson, Claudette Miller, Blues Buters, Bob Andy, Clarendonians, Abassinians, Horace Andy, John Holt, Marcia Griffiths, Ken Boothe, Jimmy Cliff, Silverstones, Denroy Morgan, Tennors, The Upsetters, Three Tops and Winston Francis among many others.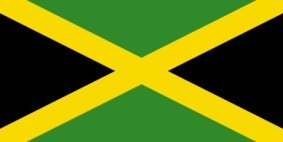 This is the same era which saw the birth of the now infamous Studio One Label. Studio One was one of the top Record Label, Recording Studio and distribution company in those time.
The term also denotes the modern popular music of Jamaica and its diaspora.

A 1968 single by Toots and the Maytals "Do the Reggay" was the first popular song to use the word "reggae," effectively naming the genre and introducing it to a global audience.

While sometimes used in a broad sense to refer to most types of popular Jamaican dance music, the term reggae more properly denotes a particular music style that was strongly influenced by traditional mento as well as American jazz and rhythm and blues, especially the New Orleans R&B practiced by Fats Domino and Allen Toussaint, and evolved out of the earlier genres ska and rocksteady.

Reggae usually relates news, social gossip, and political comment. Reggae spread into a commercialized jazz field, being known first as 'Rudie Blues', then 'Ska', later 'Blue Beat', and 'Rock Steady'.

It is instantly recognizable from the counterpoint between the bass and drum downbeat, and the offbeat rhythm section. The immediate origins of reggae were in ska and rock steady; from the latter, reggae took over the use of the bass as a percussion instrument.
Reggae has spread to many countries across the world, often incorporating local instruments and fusing with other genres. Reggae en Español spread from the mainland South America countries of Venezuela and Guyana to the rest of South America.
For full details and Information on Jamaica's Music from the early days.
Click here to visit Jamaica's Dance music for the 1960s
Pages related to 1960s Reggae Music

Do You Have 1960s Music or A Story?
Why not share it with us?
See Other 1960s Reggae Music & Stories Already Posted below.
Click below to see contributions from other visitors to this page...

Return home from Jamaica's Music from the 1960's