Dancehall Music Slackness Unaceptable
In my last discussion with the late Thomas Deve some three weeks ago, he asked me to write about slackness in dancehall music and he accused Jamaican Yellowman for introducing that "bad" culture which has now affected young Zimbabweans.Thomas did not like Yellowman's music because according to him, it was full of slackness. Slackness refers to vulgarity in Jamaican culture, behaviour and the music. It also refers to a sub-genre of dancehall music with straightforward sexual lyrics performed live or recorded. I tried to convince Thomas that Yellowman is only a comedian and his lyrics are not offensive. He is about self aggrandisement as he sings things like "If all the girls lived across the sea, Yellowman would become a very good swimmer" and "Them Are Mad Over Me" where he shows off his sexual prowess.

Yellowman in defence of slackness, proclaimed, "I never know why they call it slackness. I talk about sex, but it's just what happens behind closed doors. What I talk is reality".

With the decline of conscious roots reggae music which Thomas was very fond of, sound systems in Jamaica regained popularity. DJs performed over extended grooves produced by a new mixing style of selecting called "juggling." One would hear the DJ's calling out "Pull up selector man!" At first they did not record the sexual lyrics which they chanted in the dance halls. With the popularity of DJ music, they felt it was time to record these crude words which they chanted over the mike. The energy in the dance halls became very sexual, with increasingly revealing clothing, scandalous dance styles, and cruder lyrics from the DJs. Previously, sexual lyrics had been merely suggestive, but the new "slack" lyrics, part of the rebellion against fading Rastafari movement's ideals, left nothing to the imagination. Ironically, the term reflects the derisive attitude typified by the Rastafari Nyabingi towards reggae music which lacked a deeper message.

Thomas would often say, " There is still very good conscious music coming out of Jamaica with good lyrics which makes us stronger as a people. Why do our youngsters ignore this kind of music and choose to associate with the Jamaican rude boys of dancehall where their so called music only talks about ganja, ganja, ganja then sex, sex and sex?"

I would say to him, "Perhaps as we grow older, we become more conservative in our choice of music. This genre and its crude lyrics such as 'Zunza Mazakwatira' where women are being asked to shake their bums in provocative ways, has a lot of support from young people. We must be missing something here!"

He would react, "No man, these youths must be guided. They need to be talked to. We must organise a seminar where we will teach them to appreciate real conscious music. We must give them the opportunity to listen to real lyrics. They are busy listening to the wrong music from Jamaica and adapting it to suit the ghetto youths of Zimbabwe. The kind of stuff they write, busy dissing each other, is not on. How can we build unity in Zimbabwe when we write lyrics that are only good in dividing us?"

Indeed, there is a lot of good music by roots conscious artistes and groups still in existence in Jamaica such as the Abyssinians, Ijahman Levi, Barrington Levi, Black Uhuru, Chronixx, Culture, Don Carlos, Ken Boothe, Jimmy Cliff, Eric Donaldson, Toots and the Maytals, Frankie Paul, Cocoa Tea, The Gladiators, Luciano, Tony Rebel, Max Romeo, Richie Spice, Morgan Heritage, Alton Ellis, Bunny Wailer, Jacob Miller, The Mighty Diamonds, Denis Brown, Bob Marley, Beres Hammond, Jah Cure and Freddie McGregor. These are some of the groups in Deve's collection which he listened to up to his last day. This is the reason why, up to his last day on earth, he followed Transit Crew, a local group also known for playing roots conscious reggae. He also became friends with Winky D because according to him Winky D has some positive lyrics and this is the direction which Zimdancehall should follow.

The rise of dancehall music coincided with important shifts in Jamaican society. Politically, the Jamaican people had rejected the originally revolutionary democratic socialist regime of Michael Manly and the People's National Party, placing their hopes instead on Edward Seaga and the Jamaican Labour Party. Since Bob Marley's death there has been little mainstream media representation of disadvantaged Jamaicans and Rastafari in popular culture. Political and cultural changes along with shifting public tastes led to a new dance hall culture which became an increasingly important institution for Jamaicans in the same way it has become for unemployed youths in Zimbabwe through ZimDancehall.

Thomas Deve attended a Pan African Congress held in South Africa in January this year. While there, he met Dr Jahlani Niaah a scholar who had just come from Kingston, Jamaica to attend this seminar. Dr Niaah spoke about the Rastafari Movement in Jamaica and how it came into existence. Thomas was impressed and he decided to invite Dr Niaah to his house in Zimre Park, Harare so that he could meet other Rastas in Zimbabwe. Dr Niaah agreed. I was privileged to be their first port of call. We spent two hours in my office talking about the Rasta movement. Next stop was Mwalimu Saki Mafundikwa's house in Lomagundi Road. There we were met by ten other Rastas who included Ras Jabulani, Ras Marlon (with whom I used to share the reggae session on ZiFM radio last year), Shilo, Ras Makoni, Nhamo Chitimbe and a few others.

While we were there, I suggested that we all converge at the Book Cafe the next day so that we could give a public lecture on rastafari reggae and dancehall. We publicised this through facebook and twitter platforms. The lecture, although given such short notice, was well attended but I was disappointed to see that none of the so called Zim dancehall artistes attended. Dr Niaah looked at the Zimbabwean and Caribbean perspectives regarding dancehall music in particular. He said,

"Dancehall music can be viewed as a portrayal of cultural decay amongst youths in the way it glorifies violence, promiscuity and drug abuse in poor societies."

The prevalence of foul language in the genre is viewed as a type of "noise pollution" and the proliferation of sexual and physical abuse in ghettos and high density areas can be directly attributed to the rise of dancehall over original roots reggae music.

Dr Niaah pointed out that the rise of Rastafari culture in Jamaica was due

to a need to de-colonise the people of the notion that Blacks were inferior and did not have a heritage of their own.

The need for a cultural foundation led to the belief that Africa was the cradle of black people and thus was born the religion of Rastafari which places Emperor Haile Selassie as the spiritual head of the movement.

The prevalence of fatherless families in the Caribbean led to the people embracing Rastafarianism as a surrogate father for most people who viewed the Emperor of Ethiopia as their father figure, and Dr Niaah pointed out that one in three Jamaicans do not know their own fathers.

The forum also discussed how Reggae music was born in poor marginalised spaces of the urban centres in order to provide hope to the downtrodden masses, with the theme "Love, Peace and Harmony" dominating the genre. However, after the death of Bob Marley, the reggae type of mellow tunes was gradually replaced by dancehall music with its faster beats and more materialistic themes, in what some scholars believe was a deliberate attempt to "reduce the potency" of Rastafarianism.

In time dancehall became very profitable as promoters and record producers gave preference to the genre over original reggae music, leading to polarisation of societies such as the current rivalry in Jamaica between rival factions Gazza and Gully movements.

After his speech, Thomas Deve interjected, "You see that is what is happening here. We must put a stop to it before it spreads." Although you are no longer with us, Thomas, we appreciate your teachings and your vision about reggae music in Zimbabwe. Your ideas will live forever. We are at the moment in the process of organising a special Thomas Deve lecture which will be held at the Book Cafe on Thursday December 18 where panellists will include Man Souljah, Johnathan Banda and others.

Sometimes, we often forget to thank the people who make our lives happy in their simple and profound ways. Many times we fail to tell them how much we appreciate them for being a part of our lives. To Thomas, I say thank you very much for the long road we travelled together. May your soul rest in eternal peace.
Shenseea Claims "Princess Of Dancehall" Critics Hits Back
Dancehall artiste Shenseea yesterday claimed her spot among the female dancehall royalty when she dubbed herself dancehall's 'princess' in a post to her Instagram page.
The post took on a life of its own, sparking debate about which female dancehall artiste was deserving of the title princess, since Spice is the queen.Read full article here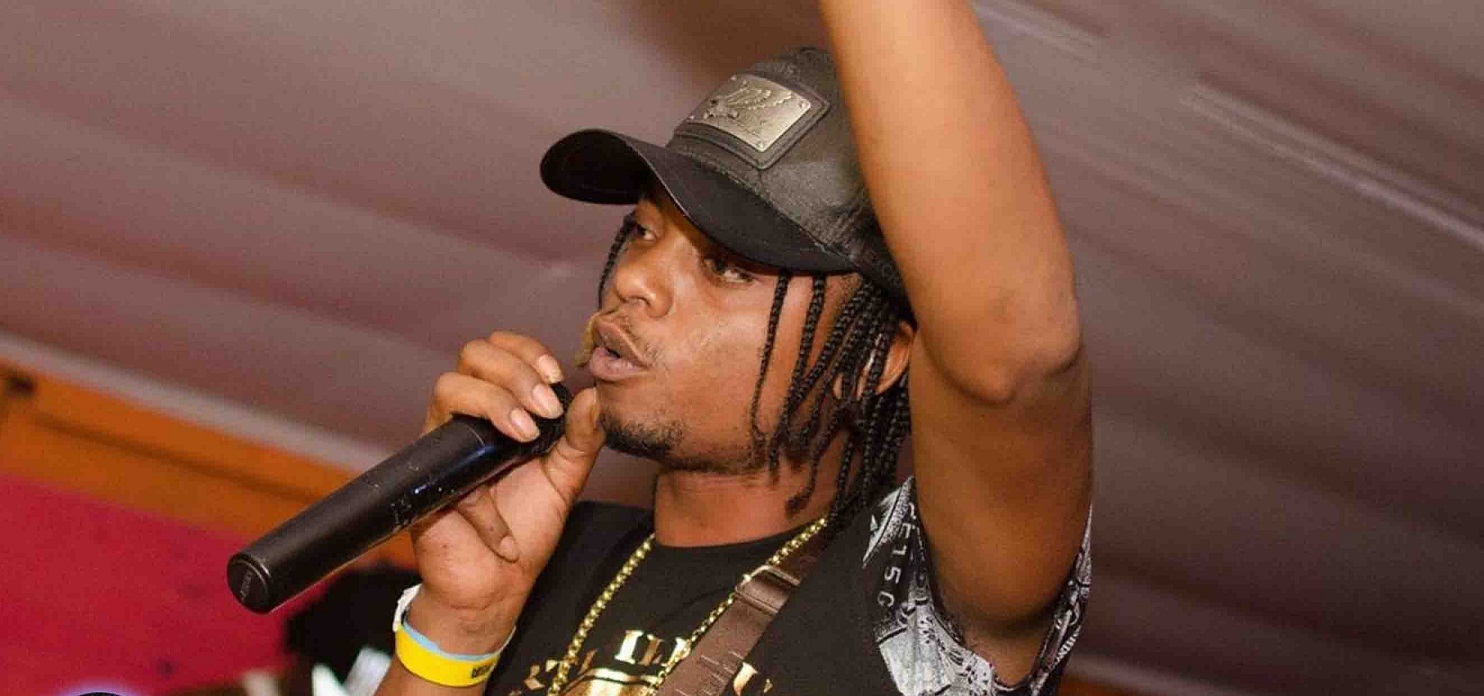 Rygin King said Alkaline Not On his Level
Dancehall artiste Rygin King might be losing a few fans after comments he made about Alkaline, not on his level.  During a live broadcast on his Instagram Montego Bay Based artiste, Rygin King was asked if Alkaline is bigger Read more here
To have your Music, Video, Album, Press Releases or posted or promoted on our site [Click here to contact us for more info]

Who Is The Most Underrated Reggae Entertainer You know?
Over the years there are a lot of good Dancehall and Reggae music entertainers who has been pushed unto the back burner for some reason not of their own.

Articles On Dancehall Reggae World You Might Have Missed ......
PROMOTIONAL OPPORTUNITY
Producers, Artists, Publicist and Managers Get your  Product Out to Over 20,000 Music industry players.  Our players Include Radio Stations, Sound Systems and Deejays.  Click here to Contact Us For More detail.