The Hottest Dancehall pictures and Pictures from Parties and Clubs
"The Hottest Dancehall and Artists Pics"

Dancehall pictures along with some of reggae's finest..As the saying goes a pic is worth a thousand words.
We will be adding photos from in the dancehall, street parties and also clubs. This will enable you to see and get a better feel as to what to expect if and when you attend one of these event or club.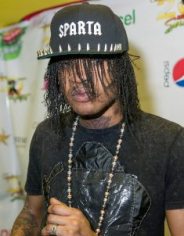 This is to show you the different Dances and also the fashion that is now being worn to the different events.
Here I have uploaded some pics of dancehall and reggae artists
Are you fashion Guru or a Dancer?. Well we would love to get some of your photos so that we can show them off to the world.
Upload them along with your comments to us in the box down below, the ones the fits our criteria will be posted along with your comments.
Do you want to purchase Pics or just view some really interesting shots?.
Pages related to Dancehall Pictures

Hot Dancehall Pictures wanted!!!!
The dancehall industry is very fashionable hot! and there's a lot to share, send us your pictures and along with your comments to us and we'll share them with the world. Nothing x-rated will be added..Thanks
Hott Pictures from other Visitors
Click below to see contributions from other visitors to this page...

Return Home from dancehall photos
You are welcome to join my special friends list and receive exclusive updates (like this) videos, breaking news, albums, new songs and promotions from players in the Dancehall and reggae music industries, send direct to your inbox.

You can also follow us for my updates! Link up @ Facebook |Twitter |Instagram