Stay up-to-date with all that's new at Dancehallreggaeworld, Click Here to subscribe for my updates and don't miss a thing!  

Jamaican Dance Music "Let Us Start Dancing"

Jamaican Dance Music! Jamaica music has certainly come a far way. From Ska, Rocksteady, Mento, reggae dub, Rubba Dub, Reggae Music and Now Dancehall. 
Jamaica's first dance music was the SKA
Ska music was originated in Jamaica in the 1960s.
It is a combination of Caribbean Mento, Calypso, Jazz and Rhythm and Blues.In early 1960s Ska was the dominant music genre of Jamaica.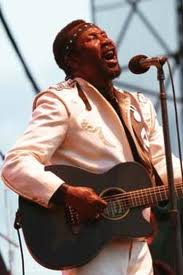 (According to Wikipedia music historians divided the history of ska into 3 periods:
1. The Original Jamaicans Scene of the 1960s.
2. The English 2 tone ska revival of the late 1970s.
3. The Ska movement which started in the 1980s in the US and rose to Popularity (Read more.)
Second jamaican dance music was the Rocksteady/lovers rock
Rocksteady originated in Jamaica in the 60's. This genre of music was influence by Jamaican Mento, R&B and Jazz, It is also a derivative of Ska music.
This genre of music was popular in street dance and the dances performed were less energetic than Ska dances. (Read More)

Third music is the Mento
What is mento? It's a Jamaican music that is largely unknown outside of that is the grandpappy of reggae. For a ska or reggae fan, mento sounds familiar and exotic and unfamiliar. Mento recordings are difficult to come by, but worth seeking out.
Mento is a vibrant and significant genre of music. It has a very long history and is still performed today. It was crucial in the formation of ska and reggae, yet, for the world-wide masses of ska and reggae fans, mento is largely unheard and unknown.
Fourth music is the reggae dub
Ambient Reggae Dub Music!- This is a sub-genre of dancehall and reggae music. This involves the mixing of jazz, electronic music, new age rock and roll, modern classical music, reggae, dancehall, traditional, world and even noise.
It is chiefly identifiable as having an overarching atmospheric context.
Fifth dance music is the reggae music
Reggae is a genre of Jamaican music developed in the 1970s. Reggae was originally more roots, Rastafarian geared and religious. For full information about reggae music.. (just click here.)

Sixth jamaican dance music is the Now popular Dancehall
Dancehall is a popular type of music originated in the late 70s in Jamaica it is also known as bashment.
Dancehall is the mother of hip hop and owes its name to the spaces in which popular Jamaican recordings were aired by local sound systems characterized by a deejay singing and toasting (or rapping) over danceable music riddims. (Read more). Interested in learning how to dance to dancehall and reggae? (click Here).

Jamaica also has traditional dances such as:
Jonkonnu
Jonkonnu is more than just a celebration; it is a dance and a musical tradition as well. However, Jonkonnu dance traditions make it the island's oldest style on record.
It blends authentically Jamaican styles to become the dance performed at today's celebrations. Typically, African groups would enact mime-style plays, while European traditions of folk theater played short scenes and recitations. Specific dances are ascribed to the dancers, each with their own role and character to portray.
Pukkumina
Pukkumina dances are based in the rituals of Myalism, but they are part of the Revival tradition. Pukkumina is a distinct Revivalist group and not the same as Zion. Most notable for its possession rituals, this group is also famous for its dances.
Pages related to Jamaican Dance Music
Go to Jamaican History from Jamaican dance music
Return Home from Jamaica's Dance music page
Want to learn more about Reggae Music? check these pages below...
New! Talk to me
Was the information helpful? Something needs changing? I welcome your feedback here.

Great Articles You Might Have Missed
Please send us your Feedback, News, Photos, Press Releases, Music and/or Videos to our WhatsApp Number: 1-876-395-8008 or Email: necoflex@gmail.com


Not what you are looking for? Search the web for more Dancehall Reggae music information below...
Researched Information pages