Raggamuffin Music "Jamaica's Hiddin Music"

Stay up-to-date with all that's new at dancehallreggaeworld.com, Click Here to subscribe for my updates and don't miss a thing!
Raggamuffin music also known as Ragga. It's a sub-genre of dancehall and reggae music. This genre consist primarily of electronic music.
Ragga Muffin was made popular in 1985 by Wayne Smith's "Under Mi Sleng Teng" which was produce by King Jammys.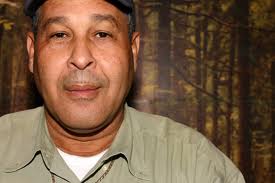 Ragga made swift propagation because it was less expensive to produce.
Muffin first evolved Jamaica and later in places such as Europe, North America and Africa.
1990s
Ragga fused with Backcore music creating Raggacore.
1980s
Daddy Freddy fused Ragga with Hip hop creating Raggamuffin hip hop.
The term Ragga Muffin music is said to describe the music of Jamaica's ghetto youths.
In Jamaica the word is also used to describe someone who is shabbily dress and Dirty.
The term raggamuffin is an intentional misspelling of ragamuffin, a word that entered the Jamaican Patois lexicon after the British Empire colonized Jamaica in the 17th century
This sub-genre of dancehall and reggae is so popular worldwide to the point where in ROTORUA, New Zealand there is an annual Festival having the name.
This festival showcases Dancehall, Reggae and Hip Hop music. It's held at the Rotorua Stadium in January.

Pages related to Raggamuffin Music

Return to Dancehall and Reggae Music Homepage from here
Please send us your Feedback, News, Photos, Press Releases, Music and/or Videos to our WhatsApp Number: 1-876-395-8008 or Email: info@dancehallreggaeworld.com


"Reggae its exotic and has cool vibes that expresses truth and real life stuff" - Ket Leash

Not what you are looking for? Search the web for more Dancehall Reggae music information below...
Also connect with Dancehallreggaeworld.com on Social Media:

 
Facebook | Twitter | Instagram | Youtube
Thank You!