Roots Rock Reggae Music

Roots Rock Reggae the music that is considered to be the spiritual music of the Rastafarian movements.
Like dancehall music which was derive from reggae music, Roots Reggae was derive from Dub Music.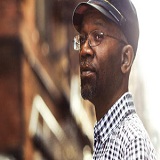 Also known as roots reggae this is a sub-genre of reggae music.This genre of music consist of mostly of drums, Bass. guitar, vocals, Percussion and Organ.
Due to the popularity that this genre garnered the legend Bob Marley recorded a track with the same titled..
You can listen this song below..

It is said that Roots reggae was very popular in the mid 1970s.
Thanks to artistes such as:

Johnny Clark
Max Romeo
Culture and
Horance Andy
Pages related to Roots Rock Reggae Music

Return to Dancehall and Reggae Music homepage from here
Articles On Dancehall Reggae World You Might Have Missed ......
Jun 23, 18 07:25 PM

Bluugo Magnum King Robbed at Gunpoint - The 2018 Magnum Kings and Queens of Dancehall competition winner, Bluugo, said he is grateful to be alive after he and a member of his team were robbed at gunpo…

Jun 23, 18 03:36 PM

Reggae Gospel Music - What is Reggae Gospel Music one might be asked? Like dancehall Music, this form of Reggae music originated in the mid-1990s.

Jun 23, 18 01:52 PM

Bucky Jo - Champion Buzwakk Records