Uptown Top Ranking Reggae Sundays is now 14 years old - In the '90s clubgoers flocked to Rasputin's, Bogey's and Fidelity Hall to hear reggae music.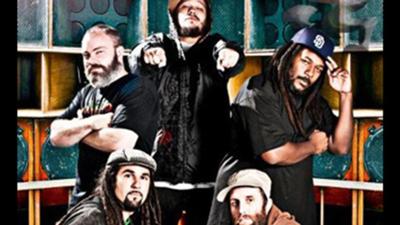 A reggae club night was essential to fans, due to having "Radio Makossa" with Makeda 'Dread' Cheatom air only Sundays on 91X. The show featured mostly roots and culture, and lacked the newest, fast-paced sound of the island's music, dancehall reggae.

These days, Winstons features a DJ and live reggae bands on Wednesdays, Spin nightclub offers a reggae night fused with hip-hop and rhythm and blues on Sundays, and dancehall enthusiasts have the Greek Palace on Saturday nights. For pure reggae music vibes, the hot spot, though, is Uptown Top Ranking Reggae Sundays at U-31, with Tribe of Kings

On Sunday December 18, 2011 Tribe of Kings will celebrate their 14th anniversary, featuring an intimate concert with Peetah Morgan of the famed reggae group Morgan Heritage. Starting their journey at the Dog, Tribe of Kings have garnered many reggae fans who followed them to Bar Dynamite, which really put them on the map in San Diego.
On the move again, 'Kings next headed for the Gaslamp Quarter to start a reggae night at the Martini Ranch nightclub. After taking the sound back to Bar Dynamite, Tribe of Kings then settled at their current home, U-31 for more than four years.

The DJs of Tribe of Kings are Dash Eye, Jester, Peril, Rashi and Unite, and each possess incredible turntable skills, but individual strengths begets a club night filled with roots, culture, dancehall and lovers rock reggae.
Catching the ears of artists, DJ Unite has toured with Slightly Stoopid, and DJ Peril will tour this winter with reggae artist Million Stylez. DJs Dash Eye and Jester travel globally and play with other reggae sound systems.

by Gwendolyn Jackson
(U.S.A)

Source: Uptown Top Ranking Reggae Sundays Turns 14 | NBC San Diego