Recording Artiste Shakespear Official Biography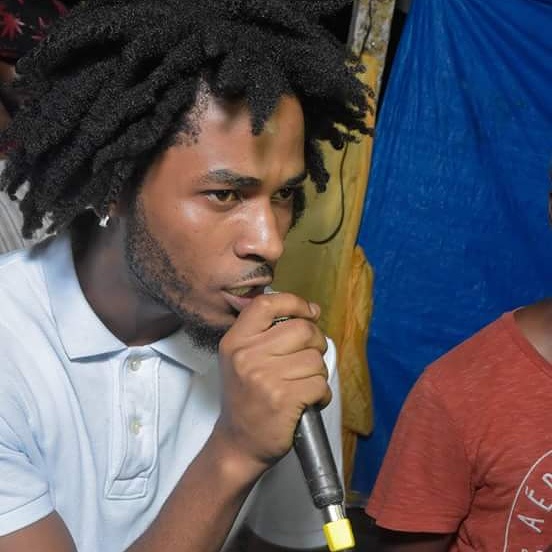 Shakespear - Born in Spanish Town on the 11th of January 1991, Andre´ Dyer first resided in Riversdale, St. Catherine. 

Being the only son of his mother and the last child of his father, he grew under great pressure as both of them separated even before he was born. At the age of six (6) he was forced to move to live in Priory, St. Ann with his father, where he attended the St. Ann´s Bay Primary School. Even at a such a tender age, Andre´was recognized as a leader simply by the attributes and attitude which he possessed, as he was always so fluent an outspoken.

However, it was when he passed for the Ferncourt High School that his friends and the people who knew him, realized his true potential ;music. Andre had a passion for the art, as he was always singing aloud everywhere he felt comfortable.

He later went on to join his school´s music club where he fell in love with the interest he now has for musical instruments. Andre´performed at several concerts, and people all around him knew he was destined for greatness as he had an amazing voice.

He was always writing songs, but what attracted people to his music mostly was his unbelievable lyrical content. His friends named him SHAKESPEAR as people thought he had amazing way of putting his words together and often compared him to the great icons already in the business. Apart from his profound love of music, Shakespear´s only other interest is to pursue it.

Post Your comments/ views about this artiste below..
Post your views/comments on this artiste below also read what others have said about him/her.
Below you will see the contributions from other visitors like you.
Click below to see contributions from other visitors to this page...


Shakespear Put Me Outdeer Official Music video Not rated yet
Check out the official music video from upcoming dancehall and reggae artist Shakespear for his hit single 'Put Me Outdeer'.

Shakespear Put Me Outdeer Lyrics Not rated yet
A wonder if dem know who man feel more while Bout lowe it... Jah Jah A di Don dadda da Well every day man deh inna di street Like the white line …
Return to homepage from Shakespear Page