Music producer and clothing designer, Romeich, has launched yet another arm to his group of companies.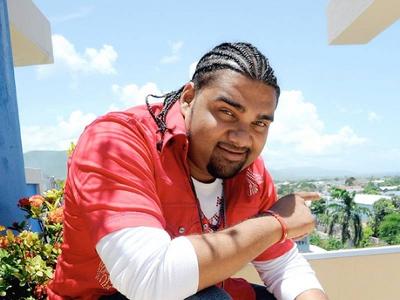 Producer and Clothing Designer Romeich launch Entertainment Company
The latest addition is Romeich Entertainment, which does event promotion and management.
Already among the list of successful events handled by the company was dancehall singjay Konshens' recent birthday party inside the Quad nightclub.
Romeich said the decision to expand was a result of his love for event promotion and because the market existed.
"I've always loved events, from coming up with the concepts to the street promotion, to the coordination, so this was the next step for me in entertainment.
"Everything basically fused because, when people think about entertainment, they think about great clothes, and that's what I started out with under the Romeich Wear banner.
"Then they also think about great music, which came under Romeich Records, and they also love great party themes. So that's really how Romeich Entertainment came about," he said.
Among Romeich Entertainment's most popular events are bikini boxing and erotic mud wrestling, sponsored by Wray and Nephew Rum Cream, every Wednesday night at Taboo night Club. Patrons can enjoy sports with a creative and entertaining twist at an affordable rate. Women enter free before midnight and pay only $500 after. Men pay $1,000 all night.
The club is packed every Wednesday night. People come out every week because the vibe is exciting and they are definitely getting value for money. It's just a different way to enjoy yourself during the week instead of a regular party," Romeich said.
unique concept
Another event being rolled out by Romeich Entertainment is the monthly series, One Beer Only. The unique concept already has tongues wagging across the corporate area. As the name suggests, only one brand of beer, Heineken, will be on sale at the free event.
Patrons, however, will be able to access top-shelf liquor all night long at the party which kicks off tomorrow night at Romeich Wear and Records Headquarters, 1 Campbell Boulevard, off Molynes Road.
Included on the night's line-up are: 007 Sound and DJ Kitt, ZJ Johnny Kool, ZJ Wah Wah, Flava Squad, Rodrick Howell, Chris Dymond and Ryan Cross. The next edition will take place on March 23.
Another weekly event which will take place on Mondays, is Striptease, which begins next Monday, February 25, at Taboo. At 'Striptease', ladies will be able to showcase their dancing skills. The best female amateur dancer will win $15,000.
"The ladies don't have to get naked, so they don't have to worry about anything like that. It's more about their dancing skills, and the best one wins the cash prize."
Women enter free all night. Men pay $1,000 and, as a bonus, tequila shots will be free until 1 a.m.
Artiste manager Romeich set to start working on two new state of the art Recording studio and a chill Spot in Kingston, Jamaica.

He made the announcement via his official IG page on August 23, 2019.

Romiech is the owner of Romeich Wear and Romiech Entertainment. He is the manager for dancehall acts such as Shenseea, Teejay, Ding Dong and Deejay Liquid.