Reggae Clubs in London, England

Reggae Clubs in London - Article by Treshana Waisome
Reggae music has a strong, empowering story, which attracts thousands of followers of any age, from diverse backgrounds and culture. True reggae music is being enjoyed in many clubs in London, where the culture is alive and growing  vibrantly. Here's our recommended list of Clubs in London, where you can find great, smooth and  easy flowing reggae music.

Queen of Hoxton
1-5 Curtain Road, Shorditch, Londonstone
Raggaeoke! Not only do you get to listen to live reggae performances, but you will get an opportunity to go on stage and take part in their raggaeoke, perform with live bands, sing and dance along with patrons.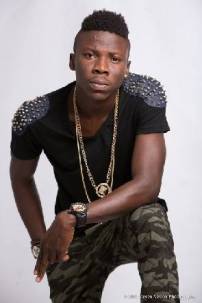 Brixton Jamm
261 Brixton Road, Brixton
A weekly Sunday showcase to an array of delicious street food and a fun filled atmosphere with the best reggae sound systems in town.

East Village
89 Great Eastern Street, Shoreditch London
A popular club in Shoreditch which is a safe bet for good music, featuring guest DJs from around the world to blast their beast of a sound system. Playing mainly dub step, hip hop, drum bass and also reggae nights featuring DJs such as Kerri Chandler and David Rodigan.

Fire Club
39 Parry Street, London
Fire club is one of London's cutting edge clubs ,boasting on set some of the world's leading DJs. In the past, Fire Club have included acts like Booka Shade, Trevor Jackson, John Digweed and many more.  If this list doesn't get you hot under the collar then visit one of the Clubs mentioned above to experience their amazing sound system and other offers which is sure to have you itching for a spot on the dance floor.

Long day at work, just want to chill or get down on the dance floor, stop by one of these top reggae clubs in London!

Pages related to Reggae Clubs in London

Return to Dancehall and Reggae Music Homepage from here

Articles On Dancehall Reggae World You Might Have Missed ......
Jun 21, 18 11:44 AM

Bob Marley Reggae On Broadway was released by Reggae music's legend Bob Marley in 1972 on the "Columbia" record label.

Jun 20, 18 11:00 PM

Daphie Daph, Rey Nato, Iyobel, Chenaya Highest Grade - Greezzly Productions have just released a video for the song Highest Grade on his Roots & Kulcha Riddim.

Jun 20, 18 08:53 PM

History About Reggae Music and Facts - Reggae Music, Jamaican Music was mostly all about the culture and the island of Jamaica.