Billboard-charting producer Rohan 'Jah Snowcone' Fuller is preparing to make a full frontal assault on the music scene this Easter with a pair of new projects.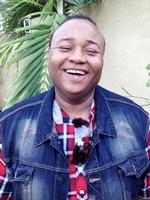 Billboard Jah Snowcone released 'Nuff Love', 'Energy Rush' Riddims
He has a new one-drop called Nuff Love, and a dancehall project dubbed Energy Rush which he will be unleashing over the next two months.
"The Nuff Love rhythm is a live lover's rock reggae. I love the way reggae music is building up with the likes of Notice Productions and his Digital Love rhythm with artistes like D Major, Exco Levi, Christopher Martin, Romain Virgo, Chronixx and Dre Island.
Producers Donovan Germaine and Shane Brown are doing some great work to elevate the ting. That is why I am playing my role, I collaborated with Clive Hunt on this project because I believe he is the perfect person to work with. He is very experienced and knows good reggae music," he said.
However, it is the dancehall genre where Jah Snowcone has carved out such an enviable reputation, and the industry is bracing for the arrival of Energy Rush which features several dancehall heavyweights.
"So far, I have recorded Dolli, Savage, Skii, Spragga, Busy Signal, Flexx, Ninja Kid and Mr Vegas. Bounty Killer will be on it as well, and then I am going to release it at the end of February, crazy people ah ask mi bout it, the artistes dem a link me too, it's a great look," he said.
The man who wrote Mystery and I Am Who I Am for Bounty Killer, has taken a new recruit, the female recording artiste Dolli, under his wing.
"I've written for Elephant Man, Bounty Killer, Beenie Man and Spragga, just to name a few. These are good writers, but sometimes artistes just want to try a different style, and now I am turning towards artiste development.
I have signed Dolli, who knows keys and harmonies, and I am also working with female deejay Skii, and these two girls are incredible talents," he said.
Snowcone said he is also working with new reggae firebrand Dre Island for Great Mind Recordson a new dancehall rhythm set for release later this year.
"Dre Island ah the baddest yute, his rhymes are tight, his sound is just incredible and exciting, and he is a musician, he is the yute to look out for," Jah Snowcone said.
Snowcone is known for co-producing the Gallop rhythm with Dyer Fearon that featured Predator's hit, Mad Sick Head Nuh Good. He got his huge big break locally in 2001 with the Rice and Peas beat which produced hits by Bounty Killer (Mystery), Spragga Benz and Elephant Man (Warrior Cause), and Assassin and Sugar Slick (Dedicated To The World).
Even hip-hop superstar Wyclef Jean got in on the Rice and Peas action, recording his Warriors (Part Two)song on the beat.
But he is best known for the Applause rhythm, with Sean Paul's Temperature, Thunder Roll that brought youngster Shane-O to the fore and which also spawned a European hit with Ring Ding for the Jam-British trio, LOC.
Last year, he stormed back on the scene to produce the Mercury rhythm which spawned the number one hit Beenie Man's Dweet Again, and the top-10 hits, Assassin's Dem Dutty and Spragga Benz's Activate. The executive producer of the Mercury project was Claude Mills.
He followed up that success with the Antibiotic rhythm, with Bounty Killer's Nuh Long Talking becoming an underground and radio hit.