JAH SNOWCONE LAUNCHES NEW LABEL & HOT NEW RIDDIM
by Tameka Chevannes
(Kingston, Jamaica)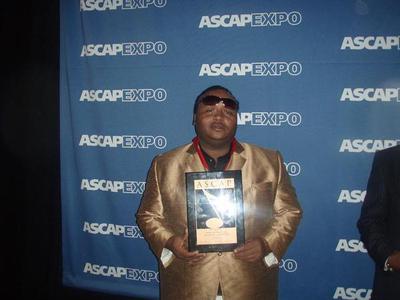 Jah Snowcone aka Victory Boss
JAHSNOWCONE LAUNCHES NEW LABEL & HOT NEW RIDDIM


Jamaican born International Producer, Rohan Fuller popularly known as Jah Snowcone aka Victory Boss, of Jah Snowcone Entertainment has started a new label called Victory Squad Entertainment with longstanding friend Wyclef Jean.
The combination is guaranteed to expose, foster and set Reggae Music to high levels locally & internationally.
Victory Squad Entertainment has released their newest project, the "Nuh Fraid Riddim", to widespread acclaim . The Nuh Fraid Riddim currently features heavy hitters and big names such as Beenie Man, Spragga Benz, Elephant Man, and Mr. Vegas, Assasin aka Agent Sasco, Suku Ward, Ninja Kid alongside Savage and lone female Latty J, as well as an International remix by French Montana, Mackwild, Mobb Deep and Busta Rhymes. Songs by the artistes have already begun getting heavy rotation on the local and international stations from Jamaica, New York and worldwide.
Each Artiste on the "Nuh Fraid Riddim", are amazing talents in their own right and each
track on the Riddim has unique storylines and lyrics by the different artistes; the listening experience is hot, fresh and fun from start to finish. It includes "Fresh from Prison" by Savage, "Put up unu Hand" Latty J , "Up" by Ninja Kid , "Real Don " by Mr. Vegas, "Gangsta Easy" by Suku Ward, "Duppy nuh frighten Vampire" by Spragga Benz , "Sekkle & Cease " by Assasin aka Agent Sasco, "Doh watch nuh Man" by Beenie Man , and "The Thing dem " by Elephant Man, plus a host of other prominent Artises as well as a international remix to be released titled "Henny" by Mackwild, French Montana, Mobb Deep & Busta Rhymes
With the hot new and trailblazing releases 'Nuh Fraid Riddim" is the first production to come out of the Jah Snowcone Entertainment/Victory Squad camp and has been receiving heavy rotation and buzz on the Dancehall Reggae Music scene. Look out for a Video Medley, which was done for several of the featured Artistes, as well as look out for other featured Artistes Videos for tracks on the "Nuh Fraid Riddim".
Victory Squad Featured Artiste Savage aka Savo will also drop his highly anticipated Mixtape produced by Jah Snowcone aka Victory Boss titled ,'Never Give up –Up'.
The Mixtape features blazing tracks and collaborations, already in rotation, is "Run di worl", Savage featuring Beenie Man & Assassin aka Agent Sasco, "Real Thuggy', Savage featuring Spragga Benz and "Give it to har',Savage featuring Christopher Martin.
Other projects includes works with,Jah Snowcone's Mentor Salaam Remi, V.P of A&R/Production at Sony and 'Girl don't brake it', Mr. Vegas featuring Wyclef Jean and Hispanic Artiste Verna Nova, as well as much more projects.
With the international acclamation already bestowed on both partners fans can look for big things from Victory Squad Entertainment. As Jah Snowcone states that there is more coherence and the time is right in the Dancehall Reggae industry for breakthroughs and fresh material.
About: Victory squad Entertainment
Record Label- Jah Snowcone Entertainment/Victory Squad Entertainment
Contact; Rohan Fuller (Jah Snowcone aka Victory Boss)
Email: victorysquad7@gmail.com
1-876-504-7049
For Further information Contact:
Publicist Tameka Chevannes
ZaZa PR
Kingston, Jamaica
1-876-403-6819/1-876-832-0554
####