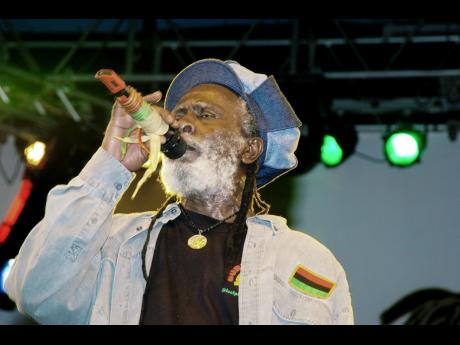 Born Winston Rodney, Burning Spear recently dropped a lawsuit in a New York state court targeting a Fort Lauderdale music company known as Tammi Music Limited. The legal action follows Tammi Music's failure to honour a deal with the musician in which Spear would earn back the rights to some of his songs through a sale.

According to a report from The Broward Palm Beach New Times, the lawsuit alleges that before July 2014, Tammi Music Limited owned the copyrights to 63 Burning Spear songs. That same month, Burning Spear and the Fort Lauderdale music company allegedly inked a deal stating that the musician would get "all rights, title, and interest" to those recordings.
The possession of these rights would have entitled the musician to all "income deriving therefrom". The lawsuit doesn't say how much Burning Spear paid for the rights to the 63 songs. As part of the deal, the musician was allowed to perform a financial audit of the music company within a year of the signing, however, according to the lawsuit, Tammi Music Limited never handed over the legal documents to transfer the rights.

It also states that the company didn't allow the musician access to the records to perform the audit. The legal complaint says Burning Spear had to go around the company to contact people using the music directly, personally informing the user that the musician was now to receive royalties.

According to news report, despite notices in early 2015 about the company's breach of contract, as of the filing, Tammi Music Limited still has not handed over the rights to the music.
In November 2014, Burning Spear appeared in a YouTube video in which he called out the music company for bootlegging his catalogue.The video is no longer on YouTube. Earlier this month, the musician used Facebook to address the issue, stating that with his team of attorneys, he was in good hands.

"We are in litigation, our attorney advised us to remove certain posts and YouTube videos. Today, I am so blessed. Burning Spear is well represented by a group of professional litigation attorneys, so we are in very good hands."

source:jamaica-gleaner.com