Dancehall Entertainer Tifa Drops Curry Goat & Champagne Album
The wait is over, as Tifa's highly anticipated album, Curry Goat & Champagne, is finally here.


Released worldwide on August 10, 2018, the album contains a whopping 18 tracks, with her summer hit song JA Party as the lead single. It debuted at number 8 on the iTunes Reggae charts, yielding a promise of great success.
An album of this calibre would not be possible without collaborations with great producers; Birchill, Suku, Teetimus and ZJ Chrome to name a few. The album only contains two features artistes - Agent Sasco on I'm The Man, as well as Tanto Blacks on Rich Sex. This allows the talented singer to single handedly showcase her powerful voice and catchy vibe on other tracks such as Not This Chick, Weh You Feel Like, Maybe Love and Buss A Whine, another single which has been setting the tone on the airwaves since its release back in April.
The album showcases Tifa's musical diversity, with tracks delving into more than just Dancehall sounds; she taps into her international side as well, creating hits that her fans both home and abroad can appreciate. Years in the making, the Dancehall diva is excited for the world to hear what she has to offer. Speaking proudly of this album, Tifa says, "It is a melting pot of culture, touching everything from Inspirational music to Reggae to hard core Dancehall."
One of Dancehall's hardest working acts, Tifa has released a host of hits over her career, most notably Spell It Out, Bottom Of The Barrel, If I Could Fly and Certified Diva with Tami Chynn. Her earliest efforts include her first album, the 2009 hit Sex, Love & Lies and the 2008 release TNT - 3 The Hard Way with fellow Dancehall acts Natalie Storm and Timberlee. Now, this album is a result of her efforts over the years and she is quite satisfied with this body of work.
Distributed by Zojak World Wide, Curry Goat & Champagne is available for streaming and purchase on all major digital platforms such as Apple Music, iTunes, Spotify, Soundcloud, Google Play and Deezer.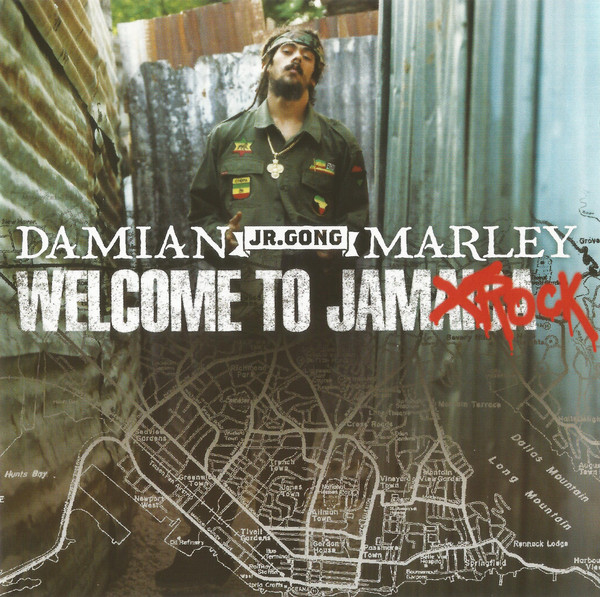 Win a digital copy of "Welcome To Jamrock Digital CD" by answering the following question.

As a producer What's the name of the first album produced by Damian Jr Gong Marley on his Ghetto Youths International label?
CLICK HERE TO POST YOUR ANSWER

Rygin King ready to take dancehall throne - He has been racking up hit after hit in recent times. His songs, 'Things Go Change' and 'How Me Grow', have been creating a buzz on the local scene, igniting the dancehall space and has helped to cement the up-and-coming artiste's place on 'the ones to watch out for' list.
His name is Rygin King, and while he may be fairly new to the industry, the artiste believes he is dancehall's next 'rising king'.
Dancehall lovers have only just begun to put a name to the songs that have been burning up the streets over the past few months, but little is known about the young man behind the music; until now. Read more here