Bad Gyal Cecile Blasts Mc Nuffy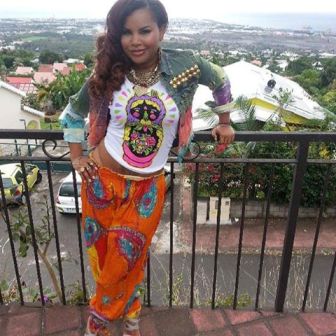 Cecile
A battle of words is currently brewing between dancehall artiste Ce'Cile and comedian MC Nuffy.


This follows a heated exchange between the two via social media on the weekend. Ce'Cile and Nuffy are at loggerheads following comments made by Nuffy regarding the situation between herself and ex, Christopher Martin.
Last Friday, Ce'Cile sought to get the attention of her ex, Christopher Martin, by reaching out to him on Instagram in order to get a picture with him and the daughter they share. However, her post backfired as many social media users, including Nuffy, viewed it as a desperate attempt to get back into Martin's life.
"Ce'Cile a look you a look back di man, but di man nuh want yuh," Nuffy posted on Instagram on weekend.
Unwarranted
His opinions clearly did not go down well with Ce'Cile, who did not mince words in her reply to Nuffy's comment.
"Clearly you are a gyal," she said. "Nuffy nobody nuh invite you over here so. I invite and laugh at people's comments, but you too faas and behave like a gyal too much. Mi nah laugh wid you."
When the STAR contacted Ce'Cile, she expressed shock at the post stating that she and Nuffy had no issues prior to the post. She labelled Nuffy a hypocrite, stating that his comments on the weekend were completely unwarranted, especially since they are both entertainers.
"I was surprised," she said. "I have no problem when random people do stuff like this, but being an entertainer, Nuffy and I are in the same circle, the same industry.
We see each other and exchange words, so this wasn't expected."
Real comedian
She continued, "Nuffy jus nuff. Everything him comment pan like a likle b..... Leave that to the girls man. You're a man and you need to behave as such. Him love mix-up to much, perhaps he needs to sit his a.. down and learn how to be a real comedian because he doesn't get booked for any other shows but Sting."
Although Nuffy agreed that it wasn't his place to comment on the issue, he made no apologies for his post.
"It look like Ce'Cile forgot weh mi name," he said. "My name says it all so all when anuh my business, a Nuffy mi name so mi entitled fi nuff up. Mi nuh like di post weh she mek. Chris a mi bredren and it mek she look jealous and desperate like she want back di man. She need fi try a new man cause di man nuh want her back."
He also responded to CeCile's comment that he only performs on Sting.
"I don't need to be booked for anything other than Sting because that is the biggest show fi di year and it cover everything," he said.
"At least mi can get booked. She can't get pon Sting line-up cause she boring. Ce'Cile vex because she boring and me touring."
Nuffy also issued a warning to Ce'cile.
"Tell her fi look pan Gully Flop as a lesson. If is a buss yuh want or a flop yuh want, tell me because me can do both," he said.