Stay up-to-date with all that's new at Dancehallreggaeworld, Click Here to subscribe for my updates and don't miss a thing!  

Arrows Phillip Linton - Dubplates and Recording Studio

Arrows Phillip Linton, "Bill" "Bilbo" - Producer and owner of Arrow's Recording Studio in East Kingston (Sunrise – Sunset March 4, 2004)
Early Years

Arrows counts among the early sound system pioneers, started out as a selector Building a name and business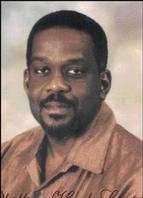 Arrows Sound System started in 1965 when Billy, as he was affectionately known, working from his home an area known as Dunkirk, Eastern Kingston, along with his brother Ivan "Sonny" Linton, and their friend Robert "RO" Johnson, set out to make Arrows a brand.

Robert "RO" Johnson 
Robert Johnson, "Arrows" the nickname by which Johnson was known, had interest in electronics, which for some reason or another many Jamaican youngsters showed an interest in. From experimenting with telephone earplugs to making walk talkies out of Betty and nestle cans, to setting up those same telephone ear phones upon house-tops to tune in to the radio.

Johnson went beyond experimenting, an "electronics engineer, in his own right, he built the first amplifier for the outfit.

A Grundig Radio

A Grundig radio formed the soul of this amplifier. It was Grundig radios of that era that formed the soul of many amplifiers in the early days of sound systems in Jamaica.

A Gerrad Turntable

A Gerrad brand turntable, a most sturdy one, played just an important role as the amplifier, since without this turntable there would have been no music.

78 RPM Records

The order of the day was the sturdy built to last 78 RPM records, the third of the trio in this equation.

Sardine cases and eight inch speakers.

The earliest of Arrows speaker boxes were constructed from sardine cases with bolted in eight inch speakers.

Alton King

Soon thereafter, in the early 1970s, Alton King, another technical technician, from Jones Town, gave Arrows Sound System, then known as Arrows Disco, "a massive transformation."

A Three Piece Tube Amplifier

Working "from scratch, King built a three pieces tube amplifier, with separate bass section, treble section and a mid-range section. Undone even after this feat, King integrated a spring reverb and mike "stage" in the treble section. This allowed the selector at intervals to "hit the reverb" which led to a prolonged echo enchanting to dancehall music lovers of that period. As it was new so it was enchanting. Sound box makers of the day also upgraded Arrows sound boxes to plywood material."

From Disco to Reggae

Several of the early sound systems, taken by the music coming out of Black American Experience played more disco music than reggae music, and thus Arrows along with several others, as noted earlier, had named their sound system "discos."

As with the change in choice of music, less disco and more dancehall reggae and dub music, the Disco was dropped for the more reggae sounding "Arrows The Ambassador."

With this makeover, Arrows began to "focus" on playing dancehall reggae and "rub a dub" which was slowing taking over the dancehalls, along with dub plates which allowed the upcoming djs to chant to the rhythm on the mike stage. After all, the mike section was constructed with the djs in mind.

Prince Patrick

In all this there was a sound system called "Prince Patrick," considered a "top sound," also with roots in Eastern Kingston. Its owner was a man named Jackie Birch.

With Canada calling, Birch decided to leave Jamaica for Canada. Birch sold his "impressive dub plate collection" to Arrows. At the time Prince Patrick's top dj was a youth man called, "Crutches," born Delroy Jones. Wilson was "well respected" among the dj fraternity. It was noted that he was among the few djs that had a few tunes on wax at that time.

Sound Clashes

There were many a memorable sound clashes featuring Arrows and other top sounds of the day: Emperor Faith, Stereophonic, Prince Jammy's, Killamanjaro, among others.

A 1974 Easter Sunday clash against Emperor Faith, at UWI Students Union was one of those memorable
ones.

1976

From all accounts election year 1976 saw a decline in the number of dances held that year which affected Arrows expansion and by extension, dancehall. As the country quieted down following a "hotly contested election" and with the popularity of "deejaying in the dancehalls," Arrows sound system grew from strength to strength. With help on the mike from regulars Jah Mickey, and Puddy Lion also known
as Puddy Roots, born Junior Smith, and others, Crutches and the selectors, among them Bill himself, set out to make Arrows a musical force "to be reckoned with."

1979-1980

In late 1979, the then government in power announced that October of 1980 general election would be held. Immediately following that announcement, the guns began to bar incessantly all the way up
until days after the election was over. A time best described as the time when Jamaicans lived through
"blood and fire."

Arrows Phillip Linton gone abroad

Emerging from all this, after the smoke had cleared and the ashes cooled, was Arrows; an eagle soaring for higher heights. This time the Arrows sight was set on taking the sound overseas.

The choice in those days was the United States, England and to a lesser extent Canada. These were the three countries that a reggae sound system could tour and be sure of a welcome and following. These
were the lands where many Jamaicans resided or visited as a "get away" in all the meanings of this word.

On one European and United States during the 1980's Arrows is said to have taken the entire sound system, amplifiers, boxes, turntable all, lock-stock-and-barrel "in a container."

This was all in the name of taking the friendly rivalry clashes abroad to provide dancehall music lovers in those faraway lands, a slice of what was taking place in Jamaica. Arrows went into the ring against
several of the top sounds in the UK at that time, among them, Saxon and Java.

Moving along with the times

The mid eighties was a time of many electronics inventions, in the world of reggae sound system, the most noted was digital slowly replacing analogue. Arrows moved along with the time by acquiring digital technology.

Arrows Recording Company

All this work was leading up to the Arrow brand; the establishment of a recording studio, a fundamental aspect any recording empire.

Arrows Recording Company with headquarters at 57C Windward Road was established and registered with Companies Office of Jamaica (COJ) in 1990.

This was "a dream" of the founders, Billy Arrows steadfastly headlining the dream.

Dubplate Studio

Arrows Studio, as another studio giant Tubby's, became known as a dubplate studio, serving the sounds musical needs, as well as earning its keep as a recording studio for reggae artists.

Always thinking of the future, as electronics technology changed so it was acquired by Arrows, this included the important 24-track analogue recording, and editing.

Sunset

On March 4, 2004, at about 9:15 a.m., Linton parked his Ford F150 in the parking lot of the company. While he waited on"fortified steel" door entrance from the parking lot to be opened, an assailant or
assailants "pounced upon" Arrows and critically wounded him. Suffering from gunshot wounds to the head, he was rushed to nearby Kingston Public Hospital (KPH), where he was pronounced dead. Arrows was 51 years old.

Police Reports

The official police report was that Arrows was slain by "an unknown assailant." Case closed???

Motive

In the aftermath of his killing, several theories circulated. Some said it was "a contract killing,' others said it was a robbery since Linton was the owner of a licensed firearm, and his killer or killers were after
his weapon. However, his licensed firearm was found on him.

Arrows death led to an outpouring of different emotions:

"Him grow roun' here and him neva lef' East yet! Is nuff man him help." 1

"Aye, a 14 years now me lef my iron, but mi wi rise it again. It nah guh suh!" 2

"A ya suh him born and grow (Windward Road Area)... Him normally kick ball wid wi and him did sponsor di community football team."3

Arrows Legacy

"The Arrows International set up has entertained and served the reggae world for over forty years now. Throughout these years the Arrows sound system has played a prominent role in the sound system
industry as has the development of the Arrows Recording Studio and dub-plate cutting service."

Linton was noted to have been "a pillar" of the Eastern Kingston community, "a down-to-earth person" assisting many charities and community-based organizational activities, among them Boys Town
Football Club. A man who made "endless contributions to the area." 4

Reference Sources

Krista Henry, Staff Reporter, Music straight as 'Arrows' on Windward Road, August 19, 2007,

Yolande Gyles, Staff Reporter, Jamaican Gleaner, Arrows head shot dead, March 5, 2004, (1,2,3)

Teino Evans, Gleaner Staff Reporter, Jamaican Gleaner, Arrow's boss killed, March 5, 2004 (4,)

Korry Good Heart Fallen Soldiers of Dancehall, www.risingstars website, May 30, 2010

Wikipedia

"Arrows the Ambassador (also known as Arrows International) was a Jamaican sound system from the east side of Kingston, Jamaica, with a sometimes violent following.  Arrows worked with producers such as Clive Chin.  The system was founded by Philip Linton, Sr., who operated it with his brother.The system broke up in the late 1980s, after which Linton founded Arrows Recording Company (1990) and later Arrows Studio, on Windward Road, Kingston which became "one of Jamaica's absolute full-service audio facilities."Members included Rupert Willington and Justin Hinds, who joined after breaking up with Winston Rodney.
Pages reated to Arrows Phillip Linton

Return home from Arrows Phillip Linton

Want to learn more about Reggae Music? check these pages below...
New! Talk to me
Was the information helpful? Something needs changing? I welcome your feedback here.

Great Articles You Might Have Missed
Please send us your Feedback, News, Photos, Press Releases, Music and/or Videos to our WhatsApp Number: 1-876-395-8008 or Email: necoflex@gmail.com


Not what you are looking for? Search the web for more Dancehall Reggae music information below...
Researched Information pages