Are Dancehall Artists viewed as role models?

Are Dancehall Artists viewed as role models? - Are dancehall artists viewed as role models? is a question that was asked by Samantha, one of our valuable visitor from Trinidad and Tobago.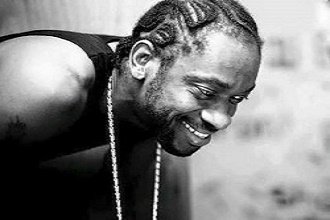 Another question one could ask is, Are  Dancehall Artists Good Role Models?.

The fact is that most youngers do idolize a lot of the present crop of dancehall artists. We all can remember when Vybz Kartel released his monster collaboration "Clarks" feat. Popcaan and Vanessa Bling in 2010, almost every youngster in Jamaica and the wider Caribbean started wearing the Clarks brand.

Then there is the Skin Bleaching, Tattoo, The Street Slangs and close fitted pants which are now all trending almost everywhere?.  These are all signatures lifestyle of some of the top dancehall artists presently.

And lastly, the most common are the crime, homophobia, and violence lyrics which almost every dancehall artist is guilty of producing at some point in the career.

Are Dancehall Artists viewed as role models? - Continue reading below...

Bounty Killer was recently brought before the Jamaican courts on domestic violence charges. Movado was charged with aggravated assault. Elephant Man was booked together with Bounty Killer and others on tax evasion charges. Ninja Man in prison serving a life sentence for murder.

Vybz Kartel, the self-proclaimed "World Boss",  serving a life sentence for murder . Buju Banton incarcerated in the US on drug charges.  And there are a few others we could add to this list who have had runnings with the law.

Let's look on the positive side

Quote from by Jodi-Kay Watson:
Some lyrics of our dancehall artists uplift men and women in society. They often push ghetto people and people, in general, to be strong and never give up regardless of the situation.

Some lyrics stress the importance of education and encourage children to stay in school. Kartel has a song titled "school girl," where he encourages school girls not to have sex in buses and to put their education first.

Our dancehall artists are extremely talented. They have the power to encourage, uplift and influence the actions of those who come in contact with their music. They need to unite and take a stand against counter-productive vibes! - Read Her Full article here

So based on our research and findings on the question "Are Dancehall Artists viewed as role models?", We can say yes and No.

Don't just take our word for it, join the discussion and post your views/comments on this topic below.
ALL SO SEE Dancehall Music impact on Society
Return to Dancehall Reggae World Homepage from Are Dancehall Artists Viewed as Role Models page