Stay up-to-date with all that's new at Dancehallreggaeworld, Click Here to subscribe for my updates and don't miss a thing!  

Anthony Cruz score big with "Mother and Daughter"

When IRIE FM disc jockey Big A pulled up Anthony Cruz's racy single, 'Mother And Daughter' ten times last week, the reggae crooner knew that hehad a hit single on his hands.
The singer's BlackBerry went berserk, with constant pings and calls for the next couple of hours.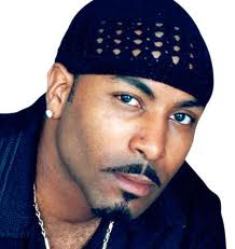 "Mi phone blow up the whole day, crazy people from all over the world ah link me fi the tune and when the video drop next week, it ah go knock people out because the advance buzz pon it is so crazy," Anthony Cruz said in a release.
The single is centred on a dilemma for a male who finds that he is equally attracted to a girl, and her sexy mom, a juicy situation which is fraught with the possibilities of intrigue, and a dilemma that most males would welcome. The single has also been generating a lot of debate on social network sites, with a lot of stories from self-confessed 'gallists' sharing theirown conquests along similar lines.
high-quality video
"The video is about a mother-in-law who meets her son-in-law for the first time and is instantly attracted to him. We shot the video in a beautiful housein Mandeville with a nice swimming pool, plus there is a 2012 Range Rover in it. This is a high-quality video," Cruz said.
The video director is Ucal who has shot videos such as Macka Diamond and Lady G's I Want A Man, Junior X's Plead My Cause, Anthony Cruz's I Like and Octane's Stab Vampire.
Cruz believes the provocative nature of the song will make it a bona fide hit in the reggae market both here and overseas.
"Even the females love it because it tells an intriguing story. The two females who play the mother and daughter role are dynamite...great looking, sexy, this is a visually excellent video,all the men are going to be jealous of me," Cruz said, laughing.
He has been in the music biz for over 15 years. Cruz's list of hits include Turn It Up on the Jammy's label, a cover of Usher's U Got It Bad, which went to the top of the Choice FM reggae chart in the UK, Place Too Bloody featuring Buju Banton, No Gun A Dance for the Stone Love label, Mama Blessing for the Fifth Element label and Half-Way Tree for the Footsteps label.
To date, Cruz has released three albums, Where There's Love on the Heavy Beat label, Mama's Blessing for the now-defunct Jet Star label and Fight With All Your Might for Penthouse/VP Records. His fourth album, Cruz Control, was released earlier this year on his own Shan Shan Music label.
More about reggae singer Anthony Cruz

ANTHONY CRUZ is a singer, songwriter, producer, nephew of reggae singer "GARNET SILK" and his soulful voice and classy attire have many people referring to him as one of the most charismatic entertainers. There's no mistaking the mesmerizing effect he has on the ladies.
After a decade of holding his own in the music business, this talented singer is cruising his way to becoming one of Jamaica's greatest singers; nominated for Best Male Reggae Artist in the British Reggae Industry Awards (B.R.I.A) 2012 and his "CRUZ CONTROL" album for REGGAEVILLE.com album of the year in Europe! He is also the recipient of the 2006 Reggaesoca Music Award for Best Reggae Combination "Too Bloody" featuring Grammy Winner Buju Banton in Florida.
Born ROWAN SMITH on December 17th, Anthony Cruz grew up in Mandeville, Manchester. Hailing from a talented musical family, with uncle Garnett Silk, cousin Aaron Silk and parents who were excellent singers – Cruz was convinced from a young age that he was destined to be a great singer. After graduating from Holmwood Technical High School, he migrated to the United States, spending a few years in New York before moving to Miami. In 1993, while residing in Miami, fate would lead him to meet producer Willie Lindo who was impressed with a demo tape he heard of the artiste.
Lindo decided to take him under his wings, working with the young singer to hone his rich vocals. Under his management, Cruz's career blossomed and the singer learned the ropes of the entertainment business. Convinced the world was ready for him, Lindo released Cruz's debut single, 'Tell Me What's Up' (an original). It wasn't long before Cruz became a hit in Miami with the number one tune, 'Just Call My Name'.
The single made him a household name, and as it made its way to the airwaves and charts in New York, England and other places, Cruz's popularity increased. He consequently released his debut album titled 'Where There Is Love' produced by Willie Lindo. The album featured the title track, 'When You Get Lonely' and 'Love Will Never Die'. In 1999, Cruz decided to return to Jamaica to claim his piece of the pie in the land of his birth and the home of Reggae music.
The first song he recorded was titled 'Maria Maria' (a cover of the Santana/Product G&B big hit) on the Chemist label. The lovers' rock singer went on to record for other producers, releasing tunes like the popular 'Dem Boy Deh Nuh Really Know We' for CJ Records, 'You Remind Me' for John John, "Closer I Get to You", 'Single Once Again', 'In The Club' (a combination with Louie Culture), 'Crazy Over You', 'Love Has Taken Over Me', 'Turn It Up', 'I Pray', 'A Man's Weakness' and his big hit 'You Got It Bad' for Mixing Finger. Continuing on the path to take his career to the ultimate level, Anthony Cruz signed a management, booking and recording contract with 5th Element Records in the summer of 2000.
His sophomore album "Mama Blessing" and title track was released in December 2005. After five successful years with label mates Richie Spice & Chuck Fender, he departed in September 2005 and launched his independent recording label, Shanshan Music with popular singles such as "Never Too Much" featuring BEENIE MAN, "Burn Dem" featuring CAPLETON, "I Won't Wait" by LUCIANO and "Anthony Cruz & Friends - Formula Riddim" compilation cd featuring Luciano, Capleton, Richie Spice, Teflon, Spanner Banner, Mitch, Mr Perfect, Mitch & Symfoni. His 3rd album "Fight With All Your Might" was released on Penthouse/VP Records in April 2008 and he established "CRUZ-I Publishing" with performance rights society ASCAP.
Determined to break into the film industry, he signed a deal with "CleverSoul Publishing - www.cleversoulpublishing.com"; a US based company & member of ASCAP, BMI and the Harry Fox Agency with a primary focus on collecting performance, mechanical and digital royalties from commercial radio, TV, Films, satellite radio, internet radio, cable TV and on demand streaming sites worldwide! The single "Fly Away With Me" from the album was featured in Dr AASA TV Program in Denmark, Finland and Norway according to ASCAP (The American Society of Composers,Authors & Publishers) in 2010.
Cruz released 2 thought provoking songs & videos in 2010 titled "Back Downtown" and "Leaders Of The World." Former Prime Minister, BRUCE GOLDING endorsed "Back Downtown" during the Tivoli Resolution Project. The song was a tribute to the creativity and the tirelessness of the people who live and work in the Downtown Kingston commercial district and highlight the positives of downtown in the post-Tivoli incursion era. The video was directed by ASHA and has a cameo by the legendary Dean Fraser on saxophone. Anthony Cruz is a firm believer in supporting community development and charities.
He teamed up with NFL Players Corey Mays of the (Kansas City Chiefs) & Derrick Williams of the (Detroit Lions), the New Love Foundation, P DIDDY former assistant Fonzworth Bentley and actress Faune Chambers to help promote literacy in BELIZE 2011. They raised funds for a library and computer lab to help keep fifty children in ST MARYS school. Over the years Cruz showcased his unique style and soulful voice on prominent events such as Sting, Irie Jamboree, GT Taylor Extravaganza, Rebel Salute, Reggae Sunsplash, Rottom Reggae Splash, Summerjam, Capleton "St Mary Me Come From", Stone Love's annual anniversary dance, not to mention several school fetes where the girls swarm him like bees to honey as he charms his way into their hearts.
As a versatile artist, Cruz always explores themes of love, culture and reality lyrics with songs like: 'People Ballin' on the truths & Rights riddim for Bobby Konders (Massive B Label), Dem Block Di Road, Mama's Blessings, Turn It Up, Half Way Tree, No Gun a Dance, Woman I Love, Woman 24-7, Lose Dem Head, Respect, You'll Think Of Me and Only The Father on John Johns' remake of Bob Marley Coming in from the cold riddim. Anthony Cruz is now focusing on expanding his Shan Shan imprint, touring, increasing his music catalog and fanbase! His 4th studio album "CRUZ CONTROL" was released on his own Shan Shan Music label last year and is available at Amazon and ITUNES! His latest singles "Mother & Daughter" and "Don't Test We" are doing well.
Considering that he is so engrossed in music that he sings morning, noon and night…even in his sleep…the world can expect great things from this talented singer and songwriter.
Share your views/ comment on this Artiste!
Do you have a great story about him/her? Share it!
What Other Visitors Have Said about this artiste..see below
Click below to see contributions from other visitors to this page about this artiste...


Reggae Star Anthony Cruz Baby Mama & Daughter Murdered In Florida Not rated yet
Reggae star Anthony Cruz is in mourning on Valentine's Day after his baby mama and daughter were murdered at their Florida home. News of the gruesome …

Anthony Cruz - Don't Test We (Official HD Video) Not rated yet
Artist: Anthony Cruz Title: Don't Test We Shan-Shan Records Dir: Ucal Artist: Anthony Cruz Title: Don't Test We Shan-Shan Records Dir: Ucal …

Anthony Cruz - Mother And Daughter official video Not rated yet
Anthony Cruz official video for his latest single "Mother and Daughter". The track is produced by Tadz Records/Shan Shan Records. The video was directed …
Return home from Reggae singer Anthony Cruz page

Want to learn more about Reggae Music? check these pages below...
New! Talk to me
Was the information helpful? Something needs changing? I welcome your feedback here.

Great Articles You Might Have Missed
Please send us your Feedback, News, Photos, Press Releases, Music and/or Videos to our WhatsApp Number: 1-876-395-8008 or Email: necoflex@gmail.com


Not what you are looking for? Search the web for more Dancehall Reggae music information below...
Researched Information pages