Reggae Sunsplash a brief look at its History
Custom Search
Reggae Sunsplash a brief history on what is consider to be the first Reggae Festival of its kind.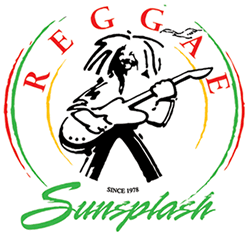 The festival was the brainchild of four Jamaicans - Tony Johnson, Don Green, Ronnie Burke and John Wakeling. The four founding directors created a company called Synergy Productions Ltd, which was responsible for promoting and producing the festival.
Sunsplash first staging was in 1978 it was held at Jarrett Park, in Montego Bay, Jamaica. It ran annually until 1996, after a break in 1997, it was returned for its final event in 1998.
Fron 1978-1992 the festival was held in Montego Bay, the organizer decided to move the festival to Jamworld, Portmore, St Catherine in 1993 leaving a void for a festival of its kind in the western end of the island Jamaica.
That same year (1993) Say the birh of What is now the biggest reggae festival in the world Reggae Sumfest. Reggae Sumfest takes place each year in mid-July in Montego Bay at the Catherine Hall Entertainment center.
In 1997 festival was postponed until 1998 when it was timed to coincide with celebrations of the birth of Bob Marley but more losses were incurred. More futile attempts at recapturing the original spirit of the Reggae Sunsplash festival were never replicated by the Radobar group.
In 2006 the festival was re-established by the Johnson family, but it was not successful. It has not being held again since then.
Here are the DATES and Venues where Reggae Sunsplash used to be held:
1978: June 23-30, Jarrett Park, Montego Bay
1979: July 3-7, Jarrett Park, Montego Bay
1980: July 2-5, Ranny Williams Entertainment Center, Kingston
1981: August 4-8, Jarrett Park, Montego Bay
1982: August 3-7, Jarrett Park, Montego Bay
1983: June 28-July 2, Bob Marley Center, Montego Bay
1984: August 7-11, Jarrett Park, Montego Bay
1985: August 6-10, Jarrett Park, Montego Bay
1986: August 26-30: Jarrett Park, Montego Bay
1987: August 18-22, Bob Marley Center, Montego Bay
1988: August 15-22, Bob Marley Center, Montego Bay
1989: August 14-19, Bob Marley Center, Montego Bay
1990: July 16-21, Bob Marley Center, Montego Bay
1991: July 26-31, Bob Marley Center, Montego Bay
1992: August 3-8, Bob Marley Center, Montego Bay
1993: August 3-7, Jamworld, Portmore
1994: August 1-6: Jamworld, Portmore
1995: July 12-14, Dover, St. Ann
1996: August 1-4, Chukka Cove, St. Ann
1998: February 5-8, Reggae Park, St. Ann
2006: August 3-6, Richmond Estate, Priory, St. Ann
Two of the founding directors, John Wakeling and Tony Johnson died and with the passing of Tony Johnson a number of individuals have tried to claim the rights to the festival unsuccessfully and all have failed to recapture the spirit of the Sunsplash.
Don Green and Ronnie Burke are the two remaining Reggae Sunsplash founders alive (2012).
We value your feedback
Share your views, comments, or your take on this? Share it!
Return home from Reggae Sunsplash page
Are you working on a small budget?. Would like to get your music out to the world?,Why not let us do your write-up, press releases and Reviews at a small cost. 
For a small cost we will do that for you and post them to our site. Why not contact us now? link us at info@dancehallreggaeworld.com with all your questions.

Here Here to see proof of a review that we have done.
Subscribe to our Eblast and get the latest Dancehall, Reggae News and Releases sent directly to you.
---
Subscribe to My Dancehall and Reggae Blog (no e-mail necessary), right-click on the orange RSS button (see bottom buttons to the left) and then paste the URL into your RSS reader. Or click on the Google, My Yahoo! My MSN button or Bloglnes button.

To have your projects featured on dancehallreggaeworld.com, Please email us at [info@dancehallreggaeworld.com]

Articles You Might Have Missed ......
Custom Search