Damage Musiq Record Label Jamaica
Custom Search
Damage Musiq Record Label Jamaica -  Dwayne 'Damage' Parkinson can stake a claim as being one of the most successful record producers in Jamaica at the moment.
This is due to the stellar achievements of his Damage Musiq Label.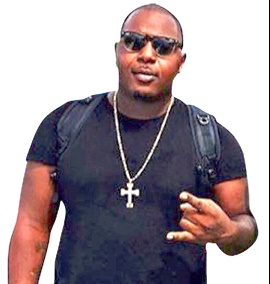 In recent times, he produced Tommy Lee Sparta's song "Soul Reaper ", which is getting over 2.5 million views on YouTube, as well as three other songs which he produced, those being "God's Eye", "Not a Badness" and "Last Days" by Shane –O which are also getting rave reviews.
The song "Last Days" by Shane O was the scene of major money 'pull-up' at the Weddy Weddy in Kingston, which saw Down Sound Producer and CEO, Joe Bagdanovich, putting up several thousand dollars for the song to be replayed.

Other notable songs on his Damage Musiq Label are 'Savage' by Tommy Lee Sparta and Real Link, a combination with Masicka and Tommy Lee Sparta. At the moment he is working on an EP called 'Diamond Blessing' with Tommy Lee Sparta which will have 10 songs.

He has upcoming works to do with Bounty Killa, Monado, Jah Meil, Vershon and Masika, and also work to be done with Africa's biggest artiste, Shatta Wale .

His studio is located at 29-31 Union Street in Montego Bay and musicians who wish to use the studio can call 979 -1558 and they can visit or follow Damage Musiq on Twitter @ damagemusiq and Instagram : damagemusiq

Pages related to Damage Musiq Record Label

Return to Dancehall and Reggae Music Homepage

Articles You Might Have Missed ......
Dancehall and Reggae Music Articles
Dancehall Reggae World's Favorites
Custom Search