Recording artiste Chancela  official Biography
Custom Search
Chancela - Born Oneil Green on July 30th 1982 to parents Lorna Lloyd and Melvern Green in Orange District St.James, Oneil who had no musical connection in his family, often jokes about his dad having a good voice but can't hold a note.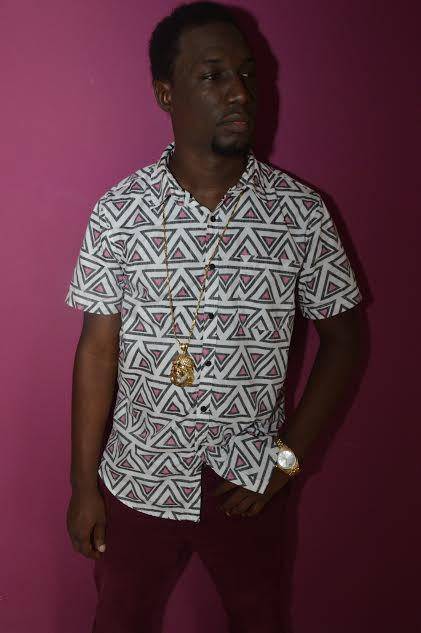 During his teenage years at Cornwall College in parish Oneil got involved in various lyrical clashes and was labeled 'a bad DJ. He performed at school fetes, community events, and knew then that he wanted to make a personal contribution to Jamaica's musical history. Coining his moniker Chancela from the word 'Chancellor' a name he thought befitting for his image. Chancela is the head of the musical street university as a chancellor is the head of a university, is his mind set .In pursuit of his dream Chancela had his share of good and bad experiences in the business.
The good is the encouragement he gets for his creativity, awhile the bad are the endless disappointments in trying to get recorded professionally, financial woes and the politics of the business. Once his mother realized that this was indeed her son's calling and not just a hobby, she stepped in to assist him with getting his music recorded and out to be heard. Having known Sizzla Kalonji's mother, she made the formal introductions.
Chancela immediately quit his employment of 4 years with the thinking that this was an opportunity of a life time. Unfortunately 2 years later, he was still at Judgement Yard (sizzla's camp) waiting to to be recorded. Frustrated he took a trip to United States and returned home to Jamaica 6 months later, more driven, fueled and renewed. ready to get record because music is his life.

A friend who knew of his talent and drive took him to gaza and introduced him to Vybz Kartel. There he gained more experience and learned the different aspects of the music business.Success in the music industry is notoriously difficult but Chancela is ready to face them.

Despite the obstacle of not having the backing of a major label, or what he feels is the lack of respect and support from superstar artistes and industry players alike. He is aware that the road to stardom is far from easy, many people have fallen at the hands of these hardships, but one man who will thrive in these condition is Chancela.
Post Your comments/ views about this artiste below..
Post your views/comments on this artiste below also read what others have said about him/her.
Below you will see the contributions from other visitors like you.
Click below to see contributions from other visitors to this page...

Return to site homepage from recording artiste Chancela page

Articles You Might Have Missed ......
Dancehall and Reggae Music Articles
Dancehall Reggae World's Favorites
Custom Search