Worldbeat Music proudly presents the "Love Hurt So Good" album 2012
by WORLDBEAT MUSIC
(USA)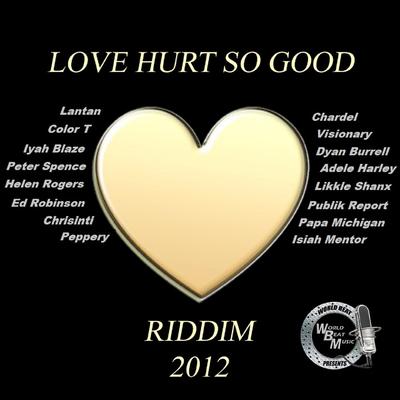 Worldbeat Music hits the frontline of reggae one drop with a riddim album called "Love Hurt So Good".


The album features some of the top artists in the business such as Papa Michigan, Ed Robinson, Isiah
Mentor, former (Lilly Melody) of King Tubbys Firehouse crew.
Other great artists such as Chrisinit, Peppery, Publik Report, Helen Rogers, Adele Harley, Chardel, Likkle Shanx out of the group "Roots Revealers plus many more.
"Love Hurt So Good" is produced by DJ Warm N Easy, who is a selector of World Beat Sound and Presenter of World Reggae Beat on BBC Radio.
You can catch his program Friday Nights from 1-3am UK time.