'Virgin Man' aka 'Da present' Is Nairobi Based Reggae Artiste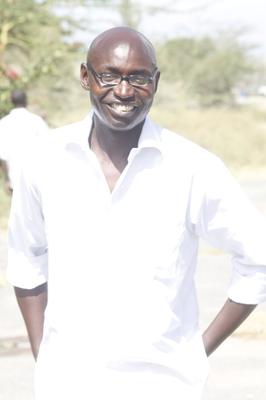 Born Peter Wagany, Man Wazimu 'Virgin Man' aka 'Da present' Is Nairobi Based Reggae Artiste With A Unique Voice And Style.


Residing Mukuru Kwa Njenga Slums Where Talent Is Plenty But Resources Are Scarce Therefore Getting Into The Music Industry Is Quite A Tall Order. Motivated By Hardstone, The Strict Seventh Day Adventist Had To Overcome Various Challenges From 2000 Until 2003 When The First Single In Scratch Digital Recordz Having Met Robert Ndirangu The Producer In The Later Quarter Of 2000.
The First Album Titled My Say Was Released In Comprising Of The Hit Single Emergency Pills Followed By The Second Album Titled The Way Comprising Of The Popular Single The Way. Now The Ten Tracked Third Album Titled Thru My Eyez Produced By Hopetonne Blazze Of The Everblazzing Productions Hitting All Digital Stores From Fourth April, 2016.
This Is A production Masterpiece Redefining Reggae Boundaries. It Has The Titled Track Video Thru My Eyez Featuring The Only Musician In The Album Songbird Eimah Rox.
Latest Video
https://www.youtube.com/watch?v=DQgFvukYDWg
Purchase Links
https://itunes.apple.com/us/album/thru-my-eyez/id1097169481
https://www.amazon.com/Thru-My-Eyez-Man-Wazimu/dp/B01DFP926Y/ref=sr_1_1?s=dmusic&ie=UTF8&qid=1459863768&sr=1-1-mp3-albums-bar-strip-0&keywords=Man+Wazimu
Contacts
manwazimu@gmail.com
https://www.youtube.com/manwazimu
http://twitter.com/manwazimu
http://soundcloud.com/manwazimu
+254725709555
You are welcome to join my special friends list and receive exclusive updates (like this) videos, breaking news, albums, new songs and promotions from players in the Dancehall and reggae music industries, send direct to your inbox.

You can also follow us for my updates! Link up @ Facebook |Twitter |Instagram