Turbo Track Sound System
by Barnaby 'German' Wisdom
(santa cuz st elizabeth)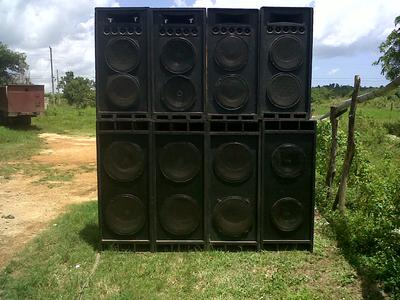 a column
Built in 1989 by Barnaby 'German' Wisdom.


Turbo Track started as a small system and gradually built up in size and stature making a name for itself in both the juggling and the clash arena throwing down a vast number of larger sound in its path.
The sound system is located in Santa Cruz St Elizabeth.
For booking
BB pin 212E02B9
Telephone (1876)863-3535
Join in and write your own page! It's easy to do. How? Simply click here to return to sound system owner.
You are welcome to join my special friends list and receive exclusive updates (like this) videos, breaking news, albums, new songs and promotions from players in the Dancehall and reggae music industries, send direct to your inbox.

You can also follow us for my updates! Link up @ Facebook |Twitter |Instagram