This Week Hottest Releases from Popcaan, Demarco, RDX and more
by Necoflex
(Jamaica)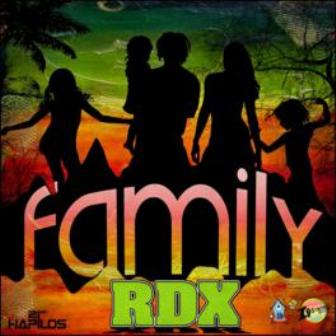 RDX Family
U.S.A, JA (21st Hapilos News) - Digital distributor giants 21st Hapilos who have revolutionized the entertainment industry through online distribution, keep delivering the hottest hits from the biggest and upcoming names in dancehall and reggae music.


This week spotlights features:
Jay Crazie Records owners admit that when they formed the label they had no idea where it would go, coming from the Gospel arena and with their roots "in the streets" they rose to the occasion and delivered a slew of hit riddims such as Aurora Skies Riddim and Vybz Kartel "Get Your Own Lighter". Their latest release teams up multi award winner I Octane and rising dancehall artist Versatile with "Lock Di Whole Place". The single is available on itunes and distributed via 21st Hapilos Digital.
From working with such legends as Shaba Ranks or Sly And Robbie, Rickey rudy aka Bling Dawg aka Bawse Dawg has had worldwide success with such hits such as Top 40 number 1 hit 'Circumstances' featuring Grammy Award winner Beenie Man. Bling Dawg's latest single "Laptop" on Dawg House Records is now available on itunes via 21st Hapilos Digital.
DJ Frass Records presents Demarco's "Continue Whine". Demarco recently completed an international tour which took him to all 4 corners of the world. Demarco performed to sold out crowds in Africa, North and South America and throughout the Caribbean. The versatile dancehall and reggae artist received international success with the hit single "Fallen Soldier". "Continue Whine" produced by DJ Frass Records is distributed by 21st hapilso Digital and now out on itunes.
Black Street Music gives you "Unruly Gal" by Popcaan chart topping Billboard dancehall artist Popcaan. Popcaan whose viral and official videos have received above 3 million views on youtube has become a staple on the dancehall music charts. "Unruly Gal" is now out on itunes via 21st Hapilos Digital.
Ancient Records presents "Frassbox" featuring JOP Dancehall fast rising artist Deablo. With Aidonia as his mentor and the Ancient Records production of "Frassbox", Deablo has a sure hit on his hands. The single is available distributed by 21st Hapilos Digital on itunes.
Apt 19 Music and I Strong Records give you RDX "Family". RDX who has non stop topped charts around the world with various number 1's is presently touring in Europe. Their hit bound latest single "Family" is available on itunes distributed by 21st Hapilos Digital.
Give Music...the gift that keeps on giving!