Sola Kamba - Reggae Roots Dub Band
by Sola Kamba
(Zion)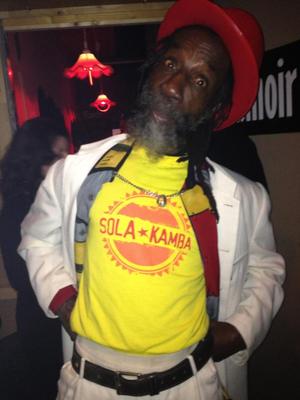 Born from the meeting of musicians based in Valais, Switzerland. Sola Kamba plays a conscious, powerful and melodic reggae.


Founded in 2009 the band meets artists from several horizons around a common project : sharing of music.
In Summer 2011, Sola Kamba meets Leroy "Horsemouth" Wallace, the most prolific Jamaican drummer from the golden age of reggae music, this quickly leads the group to create its first album Wallissically.
Check the song : We the People
Sola Kamba feat. Cedric Myton, Leroy "Horsemouth" Wallace
Sola Kamba
solakamba@gmail.com
http://www.solakamba.ch
https://www.facebook.com/pages/Sola-Kamba/238097286230026
http://soundcloud.com/solakamba
https://www.youtube.com/user/SolaKamba
--
Rootsically, consciously and thankfully
Reggae Music as a way to get free