Show respect to Ghana dancehall artistes and music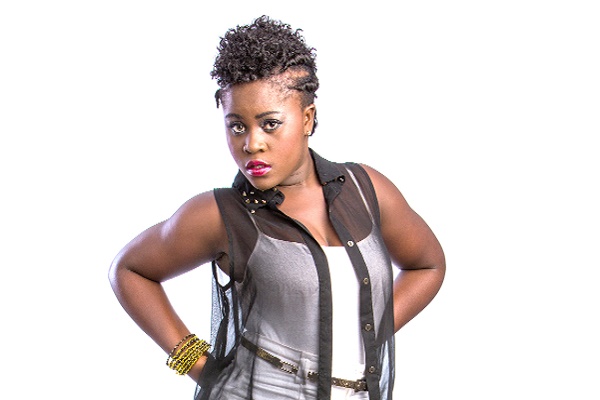 There's no denying that Dancehall music in Ghana has dominated the music scene in the last couple of years, a blatant detail that is becoming difficult for some other musicians to accept.
ome artistes have found it convenient to lash out at Ghanaian Dancehall music and its purveyors under no form of provocation and it's quite befuddling why such artistes would entangle themselves with such matters.
The likes of Gyedu Blay Ambolley, a living Ghanaian music legend and a host of others have expressed their contempt for Ghanaian Dancehall music for one lame reason or the other, and what actually got me riled up – was another attack on the genre by a new artiste called Fatau Keita.
Fatau Keita, in a radio interview recently stated that, Ghanaian Dancehall artistes do not make sense in their songs, and that, Ghanaians should minimise the airplay of such music, because it does not portray our culture, norms and virtues.
It is interesting to note how some artistes in Ghana are given the opportunity to sell their brand and music, but would rather choose to pick on Dancehall music and the artistes who produce such sound.
Clearly, everybody knows some of the controversial figures and headline-making artistes in Ghanaian music are into Dancehall, so, it makes sense and presents a 'good' PR strategy to attack them.
That way, you get to make news for the castigation and when they take the bait and respond; you get to trend again because your name would be mentioned. This stunt has been played out. Be creative!
Dancehall Music Makes No Sense & Not Our Music?
The argument of Dancehall music not being a fitting depiction of our music is flippant, lousy and repugnant. Apart from the early days of 'palmwine' Highlife, anything else has been influenced by other music genres, from Soca, New Jack swing to Reggae.
Branding of our Highlife and Hiplife legends were all not original; they were culled from the West. The likes of Daddy Lumba, Nana Acheampong, GeeMan, Ali Baba Foster, and many others sported shiny suits and jelly curls – an influence from the likes of James Brown, Michael Jackson, Bobby Brown and others. Intriguingly, legendary Charles Amoah still spots his curls in 2017!
Check out Hiplife – a genre that got many kids off the streets and made stars and entrepreneurs of them. A chunk of the branding and look of Hiplife was from Hip-Hop.
The sound, the rap, the throwback jerseys, head and armbands, and the baggy jeans - were all representation of the Hip-Hop culture, yet, we embraced it.
Dancehall music is no different. It is giving jobs to the youth, taking them off the streets to the studios and giving them a sense of fulfillment while providing quality entertainment to many. If such a genre makes no sense, then what does?
And if you think the content of the music makes no sense, go and listen to most Highlife, Hiplife and even Gospel songs on your playlist.
Dancehall Music Is On Top, Deal With It!
Music is not static and its dynamism manifests all the time – and Ghanaian music has evolved over the years. Highlife had its turn in the 60s and 70s – it reigned and nobody complained.
Burger Highlife took its turn at the top in the 80s and 90s and again, there were no grouses. Hiplife was on the roll in the 2000s and in spite of the resistance to its upsurge, it took over the industry.
It is now the turn of Dancehall music and it is dictating the trend and regardless of the backlash artistes and the genre are facing, they continue to 'whup the backs' of the others.
Dancehall music and Dancehall artistes have been winning on all fronts for the past four years - the awards, the sold-out concerts, the international appeal, the airplay, the following and the critical acclaim.
Such feat is a result of hard work, dedication, commitment and perseverance by these guys and their handlers.
The best artistes of other music genres can do is deal with it, and while coping with the trend, they should focus on projecting their own music and brand, in order to grab a slice of the cake being heavily enjoyed by the Dancehall artistes.
Put Some Respect On Their Names
They claim Dancehall artistes make no sense in their songs and they are not serious-minded in their respective craft, yet, these are the same acts who project the Ghanaian music and their respective brands to the rest of the world.
Samini, a Dancehall act, is on record to have signed the biggest endorsement deal in music history for eight years with MTN. He is the first Ghanaian artistee to win MOBO, MAMA and first Dancehall act to win a Channel O Music Award, and yes, he has several Ghana Music Awards too!
Stonebwoy, in his young career, has been able to project Ghana internationally with this same Dancehall music; winning international awards and playing high profile international shows.
Shatta Wale is overwhelmingly mind-blowing. Mammoth following, extremely influential, plethora of hit songs, international awards and shows – he's doing it all – and the likes of Jupitar, Epixode,
Ebony, and the many others are doing their best to project the music, their respective brands and the country.
Don't knock these guys off their hustle and put some respect on their names. They deserve praise, encouragement and not condemnation.
Tag Ghana

Return to Homepage from Show respect to Ghana Dancehall artiste and Music page