Sean Lypher wants to "Make One"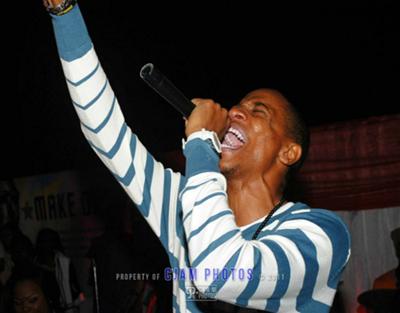 Sean Lypher
With a packed venue, a lively crowd and energetic performances, rising star Sean Lypher gave quite a show at his recently held mixtape launch on Christmas Eve. Gospel heavyweight Omari ensured he was there to be part of the highly anticipated event.


Touted as the gospel mixtape of the year, both pre-launch activities and the main act gave an eclectic mix of worship, praise and encouragement– all topped by Lypher's signature blaze.
With his flawless and engaging set punctuated by moments of reflection, heartfelt confession , light comedy and teaching, the event gave a unique offering – original poetry, music and the spoken word – excellently produced and greatly supported by the young Christian mass.
Utilizing several styles of gospel including Contemporary, Reggae, Hip-Hop, Dancehall, Urban and Reggaeton attendees were completely satisfied by Lypher's brilliant presentation – collaborations with soothing female vocalists Lyric and Alicia Foster were as equally powerful.
Four hours long, an extra half was quickly added – high energy praise juggling by DJ Powa and a round of performances from street gospel star Omari, St. Matthew, Jah Dai and more.
With disc & poster signing, photo opportunities and numerous Christmas greetings closing the 137 Maxfield Avenue show, the rising star and his team delivered an exceptional product. Not bad for a 1 year old ministry.