Scott "Scotty Riddim" Korchak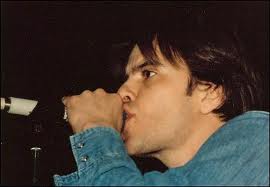 Scotty Korchak
Scott Korchak, singer and trumpet player of the Blue Riddim Band, passed away Saturday, Sept. 15, 2007. He was 57.


He had been in an induced coma in intensive care in Kansas City for several days undergoing treatment for severe liver disease, according to his longtime friend and Blue Riddim Band co-founder/drummer Steve McLane.
Korchak was one of the group's two talented singers (the other, Bob Zohn, passed away in the mid-1980s). Korchak can be heard on the albums Alive in Jamaica (the Grammy nominated recording of the band's historic 1982 Reggae Sunsplash performance) and Restless Spirit. He was also the vocalist on the group's novelty hit, "Nancy Reagan," a track that belied the seriousness of Blue Riddim's approach to its music, which through years of touring across the U.S. earned it a sterling reputation and the honor of being the first U.S.-based band to play at Jamaica's Reggae Sunsplash.
Blue Riddim emerged in Kansas City, Missouri, in 1977 as Pat's Blue Riddim out of the core members of Rhythm Funkshun. In 1986, Blue Riddim morphed into S.D.I. (Strategic Dance Initiative) without Korchak. After a brief stint in Ohio, Korchak returned to Kansas City to form New Riddim. Blue Riddim resumed performing again under its original name in the mid-90s and backed artists including Big Youth, Ernie Smith, and Trevor Roper of Chalice at various concerts.
Korchak was gifted with a soulful voice that lent itself exceptionally well to Blue Riddim's heartfelt interpretations of Jamaican ska, rock steady, and reggae. His performances of "Smile," "Feeling Soul," and "Cuss Cuss" are highlights of the Sunsplash album. As members of the band and those in attendance often remember, it was during the performance of "Smile," just after 5 in the morning and just as Scotti sang "it's best to rise with the smile on your face" that the Sun crept over the mountains, illuminating Jarrett Park, and within minutes 20,000 people were dancing and 'feeling soul.' -Carter Van Pelt (from Blood and Fire website - http://www.bloodandfire.co.uk/db/viewtopic.php?t=24085