Reggae Songstress Denyque Represent for the New Belair High School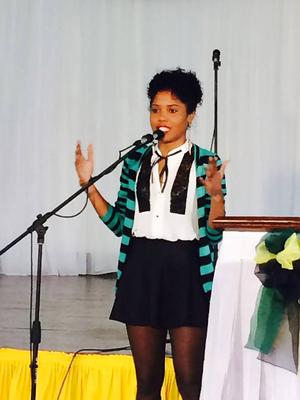 Denyque was asked to represent her Alma mater at the Opening of new Belair, a prestigious school in Mandeville, Jamaica so this of course was a great honour.


She soothed the auditorium with her an amazing voice singing in french after which she performed Supergirl which was fitting in that this was where she got the name.
The attending party consisting of The Hon. Rev. Ronald G. Thwaites, BA, MA, JP, MP, The Hon. Peter Bunting, MP, Hon. Sally Porteous, CD, JP toured the grounds of the school.