Recording artiste Prince Pagey
by Afiya Hypolite
(Canada)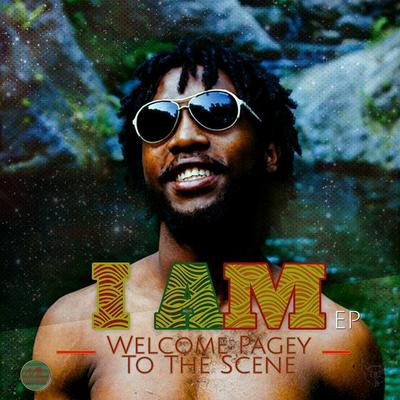 Taking a vivid look on his life, pagey has seen where the state of society he lives in is one that has been deteriorating with immoral values and so through reggae music has decided to preach social stability through music.


In his own words he mentioned that "society is being orchestrated for the living and not the living cause those who can afford to live luxurious and say that is life hold opportunities at ransom towards those who live in consciousness and love who would want to move further, that is why everybody should follow what the king says and humanity will feel what it means to be truly comfortable".
In move to a solution pagey released an EP on May 29 entitled "I AM" which features artiste such as The Khemist, The Grei Shoiw, Tiffany out of the flash Mob and Ghana which was produced by The Grei Show, The Khemist and J-beatz under the management of Ms. Afiya Hypolite Ceo of M.I.L management music is life who is accompanied by the works of producer Dreadlox Holmes and the marketing of jujutron and Al-Neville Hall.
According to pagey "This EP is really a next step for me thanks to my team and we just hope people will listen, understand and relate as this movement is for the love of music and the love of the revival of reggae. Much love to the brothers Protoje, Chronixx, Kabaka Pyramid, Dre Island, Dburnz and everybody else for spreading the blessing of the musical movement".
The dream according to pagey is the worlwide movement of love and doing reggae music is a legacy of the greats who has risked their life for it therefore it isan important aspect of his life, h also is motivated dearly by the tragic dath of his father recently and said it has pushed him to do what he loves doing best and to love even more to the greatest of extents.
Pagey can be found on IG : @Pageymusic
Twitter : @Pageymusic
Facebook : @Pageymusic
His new Album can be found on Soundcloud https://soundcloud.com/pagey-music
Album http://y2u.be/l2URVxH1Ew8 - YouTube
https://itun.es/gb/R7Wu7 - iTunes
http://sptfy.com/pagey_ep_i_am - Spotify http://tinyurl.com/nccbltz - Amazon
https://goo.gl/lb5AeL - Google Play https://soundcloud.com/pagey-music/sets/i-am - Soundcloud
http://y2u.be/l2URVxH1Ew8 - YouTube
http://www.datpiff.com/mixtapes-detail.php?id=716101 DatPiff