Producer Seanizzle riddim competition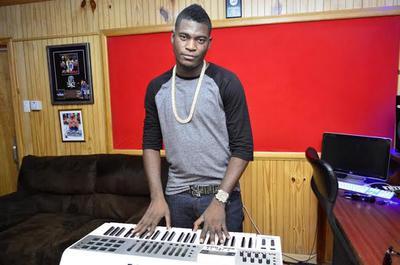 Dancehall top Producer/ Artiste Sean Reid known to many as Seanizzle is starting 2014 with a bang, Seanizzle who recently shoot two video for his singles "No Sad Story" and "Weh Dem A Watch Mi Fa".


He is not just interested in his musical career only; he is giving an upcoming producer a chance to make a breakthrough in the music industry, Seanizzle launch his riddim competition last night, via social media networks.
The Competition is for young producers who want a chance to work with Seanizzle and a breakthrough in the music industry, they should summit an original beat/riddim and a photo to seanizzleriddim14@gmail.com and their work will be post on Seanizzle youtube channel and his facebook fan page. The top 3 riddim will be selected by the public, the 3 riddim with the most likes and then the big producer himself Seanizzle will pick the winner.
The winner of this competition will receive a single voice on the riddim from a known artiste, gift basket, 2 vip ticket to Music Industry Achievers Award 2014 and many more surprises.
The competition starts now and the deadline is March 31, 2014 and the winner will be announcing April 11, 2014 at the Music Industry Achievers Awards Media launch.
When we spoke to Seanizzle he said "This is a great opportunity for young producer, to show case their talent, I was once in their position now at a place where I can help someone, the youths are the future"