PRITTI SHU CANADA TOUR
by DiamondBoss
(Kingston,Jamaica)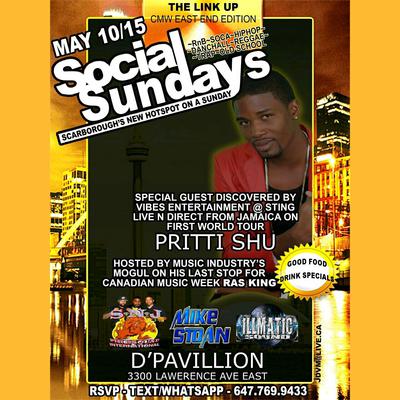 CANADA TOUR
In spite of achieving little success in the local market, Pritti Shu has been credited in Canada for his fresh melodious crossover sound, which is both deeply-rooted Reggae/Dancehall. This year he performed at well known music shows both locally and overseas which includes his recent travel to Canada.

The international market is a tough nut for artists to crack: issues of talent aside, travel is debilitating expensive and the costs often outweigh the benefits; but he has manage to set a bar and was recently awarded the opportunity to travel to Toronto, Canada. He has been making strides in what is considered a harsh industry and we are proud of his determination despite his many setbacks.


You are welcome to join my special friends list and receive exclusive updates (like this) videos, breaking news, albums, new songs and promotions from players in the Dancehall and reggae music industries, send direct to your inbox.

You can also follow us for my updates! Link up @ Facebook |Twitter |Instagram