Positive Dancehall and reggae music in Jamaica

Positive Dancehall and reggae music in Jamaica - Hello, my people, I'm at it again with my thoughts all over the place about dancehall and reggae music.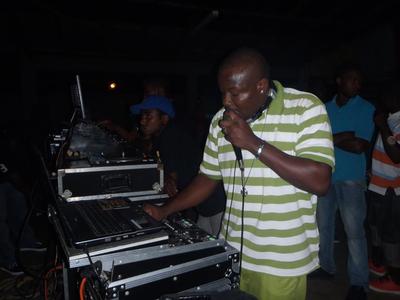 Have you ever stop and think that all of the albums that are nominated or has won the Grammy for 'Best Reggae Albums', are not played on Jamaica's Radio station until they are nominated or has won the Grammy?.

Do you remember when Lee 'Scratch' Perry won the Reggae Grammy?. Most Jamaican was asking who was this man and where was he from.

It was then one of our TV stations decided to do a profile on him..smh

I think positive dancehall and reggae music are not played on Jamaican radio stations, although I must say Irie Fm tries.

One of my friends once told me that he approaches a prominent radio disc Jock to have his artiste music played on his show and he asks him for $2,500us for him to rotate the song for two months.

As my granny told me "Money is the root of all Evil". What this is saying, no matter how good, positive and uplifting your song is, no money no airplay.

In 2012, no reggae/dancehall artiste sold over 60,000 copies of their album worldwide...hmm. I say that to say this, the reggae artiste from Europe, Canada, and the USA are doing better than the artists from the mecca (Jamaica).

I think Jamaica's radio stations should play more positive reggae and dancehall music.

As I said, am just thinking and wondering what is happening to our music.

Comments related to Positive Dancehall and Reggae Music in Jamaica
Comments for Positive Dancehall and reggae music in Jamaica.

Average Rating
Jan 09, 2013
Rating
*just my opinion*
by: Ðj GOLÐEN CH?LÐ

The musicians and artiste are turning dancehall and reggae into pop and hip hop....when the last you heard a real dancehall riddim like when u use to get riddim like joy ride, up close etc. There is no real dancehall music anymore.

And some artiste are jus preeing the money and nothing else, they don't even care what they sing for example (tommy lee) who is making dancehall music look like shit and ppl are embracing that...the real artiste that are keeping dancehall music alive are beenie man, bounty killer,charly black, konshens, mr vegas and a few more, in my opinion they are the only ones who really keeping the real dancehall culture alive....

(Sorry to be so long) have more to say too much more to say..but this is all for now! Respect meh brother n gud work letting ppl knw wats up...keep it up...
Jan 09, 2013
Rating
Not enough exposure for reggae music
by: Skanja:


Dun know family it seems to be going on all over the place I have found that upon discussing the the music industry it is filled with nothing but negetivity, it is alright listening to the hype artists but what about the true artists, unless it involes some kind of slackness nobody wants to listen to it.

As for albums they don't seem to exist any more I happen to of been notified of a album by sizzla recently and I was totally shocked. When ib sat down and listen to it properly it reminded me of why I love the reggae muic seen. Seems like everyting gone to pot...

I have a little video on youtube - skanja...madness in the kitchen. What is my best way of gettin people to look at it
Return to Dancehall Reggae World homepage from Positive Dancehall and Reggae Music in Jamaica page
Reggae More about Dancehall Music and Reggae Music

Please send us your Feedback, News, Photos, Press Releases, Music and/or Videos to our WhatsApp Number: 1-876-395-8008 or Email: info@dancehallreggaeworld.com


"Reggae its exotic and has cool vibes that expresses truth and real life stuff" - Ket Leash

Not what you are looking for? Search the web for more Dancehall Reggae music information below...
Stay up-to-date with all that's new at dancehallreggaeworld.com, Click Here to subscribe for my updates and don't miss a thing!
Also connect with Dancehallreggaeworld.com on Social Media:

 
Facebook | Twitter | Instagram | Youtube
Thank You!