Mye Laurell "On the Move'
by Tameka Chevannes
(Kingston, Jamaica)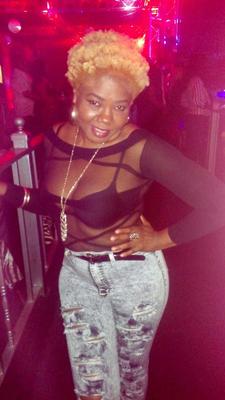 Mye Laurell
MYE LAURELL ON THE "MOVE" April, 2014


Mye Laurell is on the "Move" with her newly released 'Video Medley' featuring her Singles, 'Move' & 'Love mi Man bad'. Mye Laurell's sexy, sultry smooth pitched voice will have you rocking and moving.
"Move", which is a UPT 007 Production, punctuates a growing relationship from a woman meeting her man, to absolutely adoring him as her Lover, and "Love mi Man bad", is a Boardhouse Production and speaks to a woman praising and boasting about her man and how much he makes her happy.
Mye Laurell is currently in studio working on her soon to be released album, entitled "Love Bipolar" which echos extremes in a relationship and shows the real sides to love with a "love hard" but "fight hard" kind of way. Reggae Lovers can listen out for works to come such as ''Night Nurse", "How Could I" and "OMG" just to name a few, also in the works is a collaboration with Penthouse Recording Artiste D-Major.
Mye Laurell says her music represents the young at heart and the mature in mind.
Look out for songs like "Confusion", which is a social commentary on the hypocrisy of societal issues values and morals also in the works.
Mye Laurell has been on the music scene since 2008; she copped the award for Best Female singer in New Jersey and has had hits like "Wanting you" a Remix with Reggae-Dancehall Veteran Delly Ranks, produced by Anthony Malvo, and another single Sexy Rock, produced by Fleximus-Prime of the Netherlands.
About the Artiste:
You can check her out online at www.myspace.com/myelaurellreggae or www.facebook.com/myelaurellmusic or @myelaurell, @one876 or www.reverbnation.com/myelaurell.
For Bookings: Jamaica: - 1-876-429-3364 USA: - 1-201-838-8443 or email: myelaurell@gmail.com
For Further Information Contact:
Publicist: Tameka Chevannes
ZaZa PR
zaza.communications@yahoo.com
1-876-403-6819
Kingston, Jamaica